Back to Camp's Guide...

Manhattan Camp Director's Guide

Looking for a Children's Summer Camp in Manhattan? This Camp Guide is your resource. If you're looking for a Manhattan based sports camp, dance program, day camp, a special needs program, or other specialty camp here's a directory of kids summer programs.

126 E. 13th St (bet. 3rd & 4th Avenues)
212-505-0886
peridance.com

Shelley K. Grantham received her BA in dance from The Conservatory of Dance at Barat College, DePaul University and has been directing the PeriChild Program since 1999. Peridance's approach has always been to provide diverse classes with a strong and coherent curriculum. As the school has grown, classes have maintained their structure and students continue to receive the individual attention that is necessary for their growth. The primary goal of the school is to instill in the students proper dance technique through positive and supportive teaching methods. Anybody can learn to dance!
74th St. MAGIC
510 E. 74th St.
NY
212-737-2989
74magic.com

Native New Yorker, Julie Flansbaum received her Masters of Science in Early Childhood Education from Hunter College. Julie has been the Director of 74th St. MAGIC since May 2007. Prior to that, Julie was Director of MAGIC's Summer Days Camp and the Head Teacher for the 4/5's at ECNS.
Aaron Academy
42 E 30th St
NYC
212-867-5443
www.aaronacad.org

With 30 years of experience as a speech pathologist and school director, Barbara is uniquely qualified to head up Aaron Academy, a new middle and high school for students with special needs. Barbara believes that special education should be viewed from the perspective of student strength, instead of the traditional deficit model. She has designed Aaron Academy as a school that provides the opportunities of a mainstream curriculum for diverse learners, focusing on the integration of arts and technology. The curriculum is based in NY State and College Readiness Standards.

Academy of St. Joseph
111 Washington Pl
212-243-5420
www.academyofsaintjoseph.org

Educator Angela Coombs arrived at Academy of St. Joseph in 2007, with a vision to use the inherent joy of childhood to fuel the school?s gifted-level curriculum, thus developing citizens of substance and quality character. ?Childhood is a magical time of wonderment, curiosity, exploration and celebration,? says Coombs. ?We honor this fundamental time while supporting students? intellectual, academic, social, emotional and moral growth.? In turn, AOSJ families praise Coombs? dedication, citing the school?s growing reputation for joyful instruction, exceptional learning and its nurturing of the entire family.

Asphalt Green
Upper East Side, 555 E. 90th St
212-369-8890
asphaltgreen.org

For more than two decades, Asphalt Green's Summer Day Camp has been making millions of memories for campers. With the leadership of our camp director Katie Duffy, our camp philosophy is to foster an appreciation of both an active lifestyle and cooperative play. We strive to provide every child with a rewarding experience that helps him or her grow as an individual. For children ages 4½ to 15 years, Asphalt Green's Summer Day Camp instills respect for others, sportsmanship, independence, self-esteem, and self-discipline through all of our sports, swimming, and other fun activities.
Battery Park City Day Nursery
215 South End Ave
New York
212-945-0088
www.bpcdaynursery.com

Since 1986, the Nursery has provided a safe, nurturing, learning environment carefully planned to develop each child?s individual potential within a social setting. In 1996, Denise Cordivano, along with her business partner, decided to purchase the Nursery and invest in the future of the neighborhood children. With a background in teaching pre-kindergarten through twelfth grade, Denise found her true calling with the youngest children. Transplanted from Pennsylvania, she feels that the diversity of family backgrounds, community spirit, caring staff and each child?s unique personality make the Nursery a very special place.

Camp Broadway
336 West 37th St, Suite 460
212-575-2929
www.campbroadway.com

Tony has developed and shaped Camp Broadway?s summer programs over the last 15 years. During summer camp in NYC, Tony mentors the students, directs and choreographs the musical numbers, and facilitates the annual Gypsy Robe Ceremony in which campers are recognized for their participation at Camp Broadway. Tony has a long list of theatrical credits including the Broadway productions of 42nd Street, Me and My Girl, and City of Angels. Internationally, Tony has directed productions in the United Kingdom, Germany, Italy, Australia, New Zealand, and Korea.
Collina Italiana
1556 Third Ave. (at 87th Street), Suite 603
New York
212-427-7770
collinaitaliana.com

ALESSANDRA GRECO, Children's Program Director for 3 years at CI, was born and raised in Rome. She earned a degree in Foreign Languages and Literature from the Universita' degli Studi Roma Tre. Her studies included: linguistics, philology of Germanic languages, Italian literature, and English literature. In addition to mastering English, Alessandra has learned Spanish and French. An Instructor of Italian for more than ten years both in Italy and abroad (England-Ireland-USA), Alessandra is an experienced instructor, especially adept with children, and working forever with programming. She teaches adult classes at CI too.

École Internationale de New York (EINY)
111 E. 22nd St.
New York
646-410-2238
einy.org

Ecole International's goal "is to teach both French and English programs dictated by the national core program and New York State curriculum," says school co-founder and director Yves Rivaud. "We teach in French two-thirds of the time, and in English one-third of the time." The school's core subjects include math, science, English language arts, French reading, social studies, history, and geography. All classes have two teachers, one French and one American, who work as a team. "We want students to have all they need to become bilingual within a few years," Rivaud says.
ESF Summer Camps at Riverdale Country School
5250 Fieldston Road
Bronx
718-432-1013
esfcamps.com/riverdale

ESF Camps was founded in 1982 by brothers Michael & Bill Rouse. Each summer, the Rouses oversee three camp programs (Day Camp, Sports Camp & Senior Camp) at Greenwich Academy for boys & girls ages 4-15. The Rouses and the ESF Team have had a profound impact on campers by building life skills through a dynamic staff, high-quality programs, premier location, time-honored traditions, and commitment to safety and fun! They work year-round to create an extraordinary camp experience each summer.
Hands On! A Musical Experience, Inc.

New York

www.handson4music.com

The Weinbergs were the first to create a unique music curriculum that educates as it entertains children. They believe that early music exposure is fundamental to the intellectual and creative development of a child, and with this in mind, they originated an age-appropriate, instrument-based curriculum that introduces children to music and enhances other learning such as language acquisition, listening skills, auditory discrimination, social understanding and personal discovery. Considered by discriminating parents and nannies as the premier music program for infant, toddlers and pre-school children, Hands On! remains the essential pre-preschool program.
Jack & Jill School (The)
209 E. 16th St.
212-475-0855
thejackandjillschool.com

Celebrating 60 years as a community preschool, Jack & Jill School offers programs for children ages 2.5?5 in both half-and full-day schedules. Interactive activities stimulate intellectual development and encourage children to work cooperatively with each other and with their teachers in a warm, secure environment. Both individual and group learning experiences prepare children for future formal learning. Jack & Jill has an Early Literacy emphasis. Classes in Spanish language, computer, music and movement, yoga, and creative arts are offered. The goal is to have each child reach his full potential.

Joffrey Ballet School
434 Sixth Ave., 3rd, 4th, & 5th Floors
New York
212-254-8520
joffreyballetschool.com

We are proud to offer you our outstanding faculty of professional dancers who have danced with some of the best dance companies in the world, including The Joffrey Ballet, New York City Ballet, and my former home, American Ballet Theatre. We offer a variety of dance classes including Jazz, Contemporary, and one of my favorites?Character Dance, taught by a star of the internationally famous Moiseyev Dance Company. You will have the best instruction and a wonderful time with our exceptional faculty.
Kid's Korner Preschool (The)
247 W. 24th St.
New York
212-229-9340
thekidskornerpreschool.com

Chelsea's best-kept secret, Kid's Korner Preschool is a NAEYC-accredited preschool/nursery school whose intimate, small classrooms are designed to provide a sense of warmth and acceptance for children. A backyard brings the country to the city, "paved" with fake grass so that children can take off their shoes, lie down and look at the clouds. The calm, quiet space is decorated with birds, butterflies and sunflowers.
Kids of Summer Sports

917-572-2423
www.kidsofsummer.com

After growing up in Manhattan, Mike Handell started Kids of Summer Baseball to provide a fun, quality, affordable New York City baseball day camp for children ages 6-13. Kids of Summer now offers after school classes, vacation camps, weekend clinics and more! Mike and his experienced and energetic coaches have taught hundreds of NYC children baseball through fun drills and games great for any level of player. Campers learn team work and sportsmanship while bonding with both teammates and coaches. Transportation is available. Learn to play the Kids of Summer way.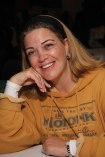 Licenders
licenders.com
Licenders, an all-natural lice removal company, has launched KLOOC - Keep Lice Out Of Camp. The program offers the opportunity to bring kids to any of the three Licenders locations for free head lice screenings. Adie Horowitz, owner, says this prevents unknowingly spreading lice to classmates and family. By using Licenders, kids won't have to be sent home from school. Licenders clinicians go through extensive training and are FDA-cleared. Licenders has contracts with more than 100 schools in the tri-state area and is located in Connecticut, Long Island, and Manhattan.

Manhattan Youth & The Downtown Community Center

212-766-1104
manhattanyouth.org

At camp since the beginning in 1992, Russ has been a teacher, childcare administrator and recreation specialist for two decades. Heading up our leadership team of experienced teachers and administrators, Russ is responsible for the professional, positive and collaborative atmosphere our campers enjoy. He earned his M.A. and Ph.D. degrees in education from New York University, and is famous for his pleasant manner, people skills and sense of humor.
Marymount Summer Camp
1026 Fifth Ave
New York
212-744-4486 x8040
www.marymountsummer.org

Rita Pietropinto has directed Marymount Summer Camp for over ten years. She is also the Chair of the Drama Department at Marymount School and teaches speech and drama to children grades K-12. She is an adjunct professor at Columbia University and at New York University, teaching acting in the theater departments. An alumna of Marymount School, she received her undergraduate degree from Columbia College and her masters from Columbia's School of the Arts.

NYC Elite Gymnastics-Soho
100 Avenue of the Americas
212-334-3628


NYC Elite is excited to introduce our 8th year of NYC's best summer camp! Your child will have a lifetime experience of fun, friends and memories as we integrate all of our programs into weekly activities including gymnastics, dance, theatre arts and performance classes, arts and crafts, and story time. We have a low child to instructor ratio to ensure safety and optimal fun. Many of our fabulous camp instructors include those from your child's own gymnastics class. Space is limited in each age group so register early.
Oasis Downtown Day Camp
Lower East Side, 285 Delancey St.
New York
718-596-4900
oasischildren.com

Max is thrilled to be the new camp director for Oasis Downtown! He brings with him more than 12 years of residential camp experience, and currently works full-time for Oasis as director of staff recruitment and training. Prior to working for camp year-round, Max worked in intercollegiate athletics and after-school programming. He has designed and led successful programs for children ages 5-18, and is really looking forward to the challenges and rewards that day camp can bring. Above all else, he can't wait for summer 2014!

Oasis Summer Day Camps in Manhattan
oasischildren.com
Luke is thrilled to be returning for his sixth summer at OCP! He loves bringing the thrill and excitement of sleepaway camp into the heart of NYC. Luke holds his masters degree in education. In his free time, Luke enjoys music, theater, recreational sports, watching college football and basketball, and playing with his dogs. During the off-season, Luke works in Oasis headquarters keeping in touch with families, recruiting new campers, hiring and training staff, and dreaming up all the amazing activities that OCP campers have in store for them! Stacie is excited to be returning for her eighth summer at Oasis Downtown. A Lower East Side native, Stacie attended day camp for many years as a child. When camp is not in session, Stacie works for the NYC Department of Education and is currently pursuing her masters degree in social work. Stacie's favorite part of camp is Morning Rally, where she loves to cheer and get everyone pumped up! In her spare time, Stacie enjoys watching NFL, yoga, cooking, visiting art galleries, traveling, and attending music festivals.
Physique Swimming Summer Camp

New York
212-725-0939
www.physiqueswimming.com

Physique Swim School in NYC is proud to offer a unique summer camp experience for children: Physique Swim Camp. Summertime is the right time to take to the water, have fun, make friends to learn and grow; it's time to be happy. Daily activities include instructional swim twice a day, art and crafts, various sports, exploration of Battery Park City's parks, cultural sites and more. Drop off your children between 8am-9am and pick up at 5pm. For more information on tuition and dates, please visit our website or call us.
Preschool Of America
345 42nd St.
Locations include Downtown, Midtown, Upper East and West Sides, Brooklyn, and Queens
New York
212-767-0606
preschoolofamerica.us

Attention families with children from China! Help preserve your child?s heritage and learn Chinese, the language of the 21st century. Located in the heart of Chinatown, authentic and individualized Chinese?Mandarin immersion classes are offered every afternoon, as well as home cooked Chinese meals, art, dance, and Kung Fu. A loving staff is dedicated to creating a nurturing early childhood experience, while providing your child with the highest level of education. We prepare your preschooler for the Gifted and Talented Exam. Conveniently located via Subways B, D, F, J, and Buses M15, M22.
Summer Program at Morningside Montessori School
251 W. 100th St.
New York
212-316-1555
morningsidemontessori.org

The Summer Program at Morningside Montessori School promises a fun summer for children ages 2 1/2 -5. Our day begins on our rooftop playground, where children play on the open space. As the day progresses, children choose from a variety of fun and creative activities that include arts and crafts, science, and movement. Our staff consists of experienced teachers and young adults who return yearly.
Surprise Lake Camp

212-924-3131
www.surpriselake.org

Sheryl has been involved with Jewish camping for most of her life. Sheryl came to Surprise Lake Camp from a long and distinguished tenure as the Mid-Island Y JCC's Director of Youth and Camping Services. She brings her passion and excitement for Jewish camping. In 2009, Sheryl was promoted to Camp Director and she looks forward to continuing SLC's tradition of excellence in this role. Surprise Lake Camp is a coed sleep away camp just 60 miles from New York City. Since 1902, we have helped young people to grow and develop.
swim swim swim i say (TM)

917-902 -3184
www.swimswimswimisay.com

Upper Manhattan/Harlem area now has a swimming summer program with a staff of certified, experienced and enthusiastic instructors. Our camp offers parents an affordable alternative to the more expensive all day camps. Learn to swim from a staff that has taught an entire student body of a New York City Public School how to swim. Why venture downtown, when you can do it in upper Manhattan.

TADA! Youth Theater
15 W. 28th St. (at Broadway)
New York
212-252-1619 x4
tadatheater.com

Rod's professional experience includes working as an Arts Education Program Director for numerous theaters and arts organizations, such as Canada's prestigious Shaw Festival, where he developed arts education programs and theatre-related workshops for school groups and adult audiences. "TADA! provides every interested student the opportunity to explore and perform theater together in an educational, supportive and cooperative environment, while deepening self-esteem, developing teamwork, and building positive communication skills." -- Rod Christensen, Director of Education.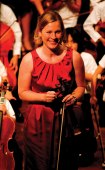 Third Street Music School Settlement
235 E. 11th St. (at 2nd Avenue)
New York
212-777-3240
thirdstreetmusicschool.org

Shalisa Kline Ugaz, director of programs, brings more than 20 years arts leadership and performance experience to Third Street Music School Settlement, the nation's oldest existing community school for the arts, founded in 1894. Ms. Ugaz directs all the school's activities, from music programs for children, teens, and adults, to early childhood programs including a music-centered pre-school. Third Street's approach to early childhood music and dance education integrates the development of social, rhythmic, emotional, creative, and academic skills. Begin your music journey at downtown Manhattan's premiere community music school, Third Street Music School Settlement.

Vital Children's Theatre / Vital Theatre Company
2162 Broadway, 4th Floor
New York
212-579-0528
vitaltheatre.org

Jessica Genick is a Teaching Artist, actor and Drama Therapist with over ten years of experience teaching children musical theatre and creative drama. Jessica is proud to be a member of Vital Theatre where she has been leading Vital camps for the past two seasons. Jessica looks forward to returning to Vital?s camp to teach songs, choreography, and dialogue from hit Vital shows including the long running Pinkalicious. Children ages 4-6 will also have the opportunity to play theatre games and to learn all about improvisational skills and scenic and make up design.