Date: August 31, 2011
Hours: Boarding Time - 11:30am, Departure Time 12pm, Return Time approx. 4pm
Ages: All Ages
Price: Children 12 years or under:$25.00 Adults:$40.00 Seniors:$35.00
Address:
Riis Landing: Beach 169th St. and State Rd.
Breezy Point (Rockaway, Queens), NY 11697

Phone: 718-474-0593
Website: http://www.newyorkbeachferry.com/riis-landing-ny-whale-and-dolphin-watching.htm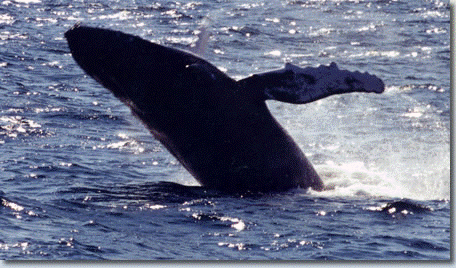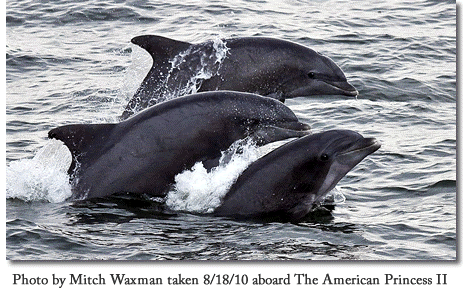 Would you love to see whales and dolphins in their natural habitat but haven't the time to travel on over to Cape Cod or Cape May? Well we have a solution for you. Just grab your camera, sunscreen - and perhaps some family and friends - and head on over to Riis Landing in Breezy Point, (Rockaway) Queens for an exciting 4-hour Whale and Dolphin Watching Adventure Cruise. Each of our Adventure Cruises are narrated by professional naturalists who, along with our friendly crew, encourage children to participate in the official mammal sighting count. To see some of these lovely creatures, we have posted pictures of some of the awesome mammals spotted so far this year on our Facebook page. One of these photo's might just win it's owner the $250 cash prize in our Photo Contest.... or perhaps it will be your shot that will win!
Our Adventure Cruises depart every Wednesday, Thursday and Friday at 12PM noon returning approximately at 4PM until September 2nd.
After September 2nd, starting on September 9 we will be sailing every Friday, Saturday and Sunday at the same times and location listed above, throughout the month of September and perhaps October as well.......that is if we can talk our awesome friends into sticking around that long!
Snack & full beverage bar on board.
Reservations highly recommended
No coolers may be brought on board
All cruises subject to cancellation due to inclement weather