Search (e.g., camp, birthday parties in Brooklyn, tutors in Norwalk)


The most affordable private summer day camp on Long Island.
A typical day at camp includes both indoor and outdoor learning, a creative challenge, and one super-fun rally! After checking in and getting the day started, we'll go into that particular camp's theme, whether it be Superhero Science or Robot Dinosa...
Come Design With Us at The Fashion Design Lab! The Fashion Design Lab provides creative fashion design classes, camps and birthday parties just for kids! Fashion Design Classes At The Fashion Design Lab your child will learn how to design clo...
DPF 4-H Camp is a 140 acre co-ed sleep-away camp for campers ages 8-16. Our camp is located on the majestic Long Island Sound in Riverhead, NY. Our camp is accredited by the American Camp Association and licensed and inspected by the Suffolk County ...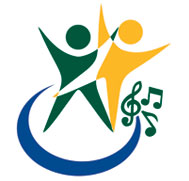 Located on the beautiful LIU Post campus, Performing Arts Academy at LIU Tilles Center features many large buildings with air-conditioned classrooms, ideal stages and our grand LIU Tilles Center for the Performing Arts....