Ten NYC public school students had their original plays published and performed through the LeAp OnStage after-school theater program.
Ten New York City public school students had the chance to perform their own original plays on a professional Manhattan stage last month, becoming NYC's youngest published playwrights.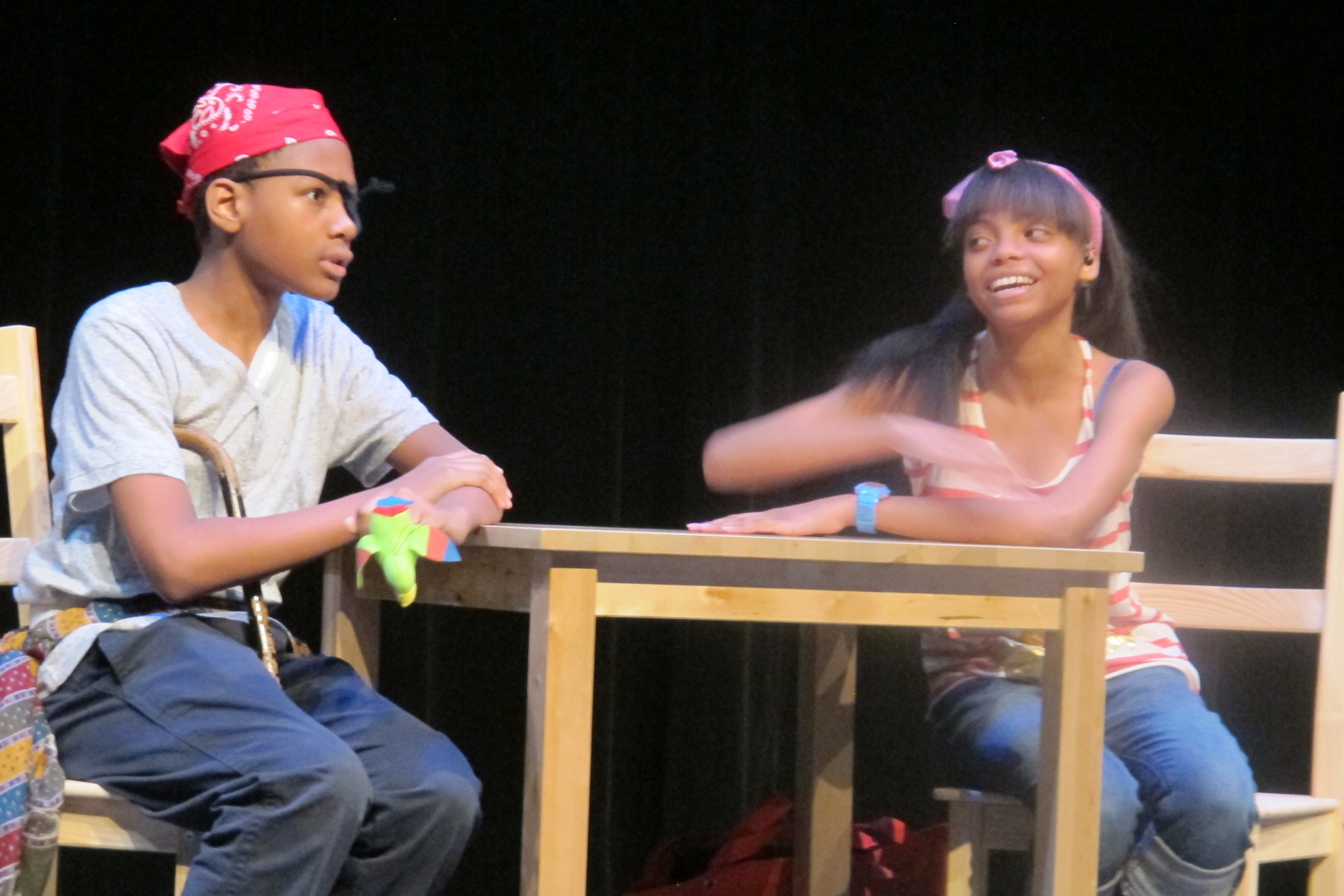 Jah'Quale Mazyck (left; 13) and Taylor Grayson (14)
of Philippa Schuyler Middle School perform
"Check Matey," written by fellow student Jewel Lindsay.
These new playwrights, including two from the Bronx, three from Brooklyn, four from Manhattan, and one from Queens, were part of the LeAp OnStage program (formerly known as Fidelity FutureStage) this spring, in which about 600 students in 10 schools citywide participated in intensive classroom workshops led by LeAp theater teachers and artistic directors. They learned playwriting, acting, directing, and production and design techniques. The students also had the unique opportunity to attend a roundtable discussion hosted by renowned playwright Marsha Norman and attend Tony Award-winning Broadway shows, including Memphis and Anything Goes.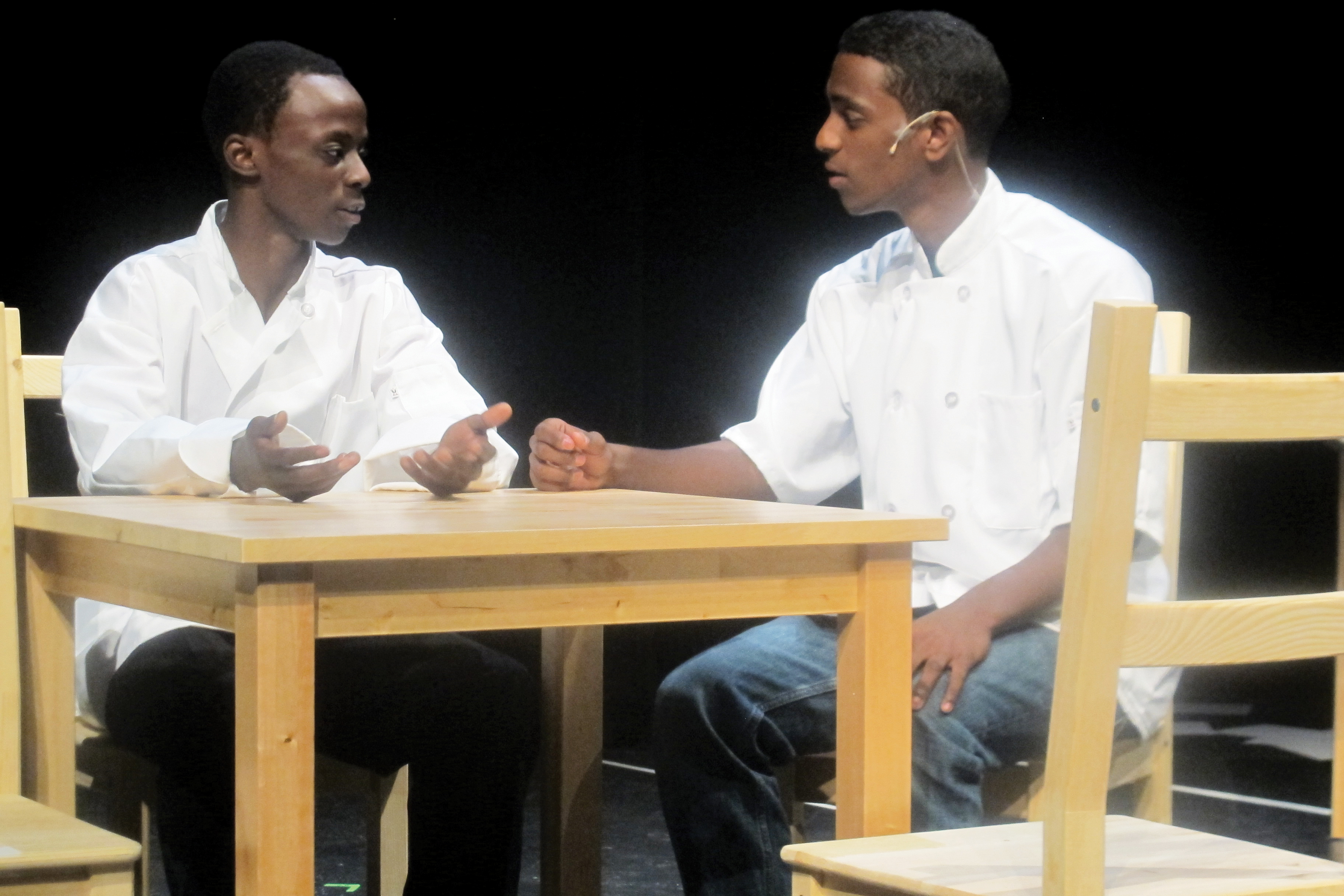 Jerry Augustin (left) and Zaheer Boodhoo (both 18),
who graduated from Queen's Hillcrest High School
this spring, performed "Spice of Life," written by
classmate Adrian Alberga.
Students wrote moving, comical, and dramatic original plays, and then one play from each school was selected by Broadway professionals to be published by renowned publisher Samuel French and developed into a full production, performed June 5-6 at the Baruch Center for the Performing Arts in Manhattan. Plays by students from Fordham High School for the Arts (Bronx), Health Opportunities High School (Bronx), Gramercy Arts High School (Manhattan), Lower Manhattan Arts Academy (Manhattan), Repertory Company High School for Theatre Arts (Manhattan), and Salk School of Science (Manhattan) were selected, along with the following from Brooklyn and Queens:
Brooklyn
- Check Matey by Jewel Lindsay (age 13) of Philippa Schuyler Middle School IS 383
- The Girl with the Silver Locks that Rocks! by Shanice Bailey (age 15) of Brooklyn High School of the Arts
- TWENTY PERCENT by Damar Van Putten of High School for Public Service: Heroes of Tomorrow
Queens
The Spice of Life by Adrian Alberga (18) of Hillcrest High School
LeAp OnStage is a comprehensive theater program for economically disadvantaged and culturally isolated New York City public middle and high school students created by Learning through an Expanded Arts Program. "A program like this inspires our students to achieve their goals, find their voices, and gain an insider's look into the world of Broadway—opportunities that they wouldn't have otherwise been able to experience," says Alice Krieger, director of LeAp OnStage. For more information, visit leapnyc.org.