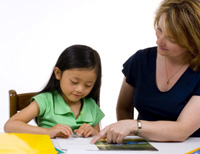 To keep your kids active and entertained when the school bell sounds, consult our guide to after-school activities. You'll find everything from dance, gymnastics, and martial arts classes to tutoring and academic enrichment programs - all in Queens.
ABC FANTASY LAND
66-20 Laurel Hill Blvd, Woodside
(718) 672-2424
ABC is the start of the alphabet, and the start of your child's education. Our newly renovated facility - with 10 large rooms, indoor gym, and a spacious, outdoor fenced in playground - provides a friendly preschool for children (2 -6). The curriculum provides a foundation in literacy, reading, arithmetic, computers, science, social studies and gymnastics. ABC student/teacher ratio allows our qualified staff to focus on each child. Hot meals daily: breakfast, lunch and snack. Transportation included. We accept childcare assistance programs like ACS and HRA.

ALL MY CHILDREN DAYCARE & NURSERY SCHOOL
(718) 658-1563
175-44 Mayfield Rd, Jamaica Estates
169-07 Jewel Ave, Fresh Meadows
108-22 69th Ave, Forest Hills
www.allmychildrendaycare.com

At All My Children, we provide a place for your child to grow emotionally, physically and intellectually. Our staff is certified and has extensive background in early childhood development. Our programs include Universal Pre-K, Infant/ Toddler, Nursery, After school and Summer Camp. Our programs run Monday-Friday, 7:30am-6pm.

APPLE TREE NURSERY SCHOOL
82-25 164th St, Flushing
(718) 374-0002
Led by experienced, caring, dedicated and certified staff, Apple Tree offers an enriched early childhood curriculum including art, computer, music and literacy activities for 2-, 3- and 4-year-olds. There are FREE Universal pre-kindergarten classes for children born in 2006; also half-day and full-day classes for those born in 2007 and 2008 - at very reasonable rates. Call to find out more about any of these dynamic programs. Visitors are always welcome.

BAY TERRACE JEWISH CENTER
13-00 209th St, Bayside
(718) 428-6363
Email [email protected]
A thriving conservative congregation with a range of religious, social and educational programs! A half-century after our founding, we are more vital to the Queens community than ever. Our Hebrew School, cited for excellence by the BJE, starts with Sunday School through Bar/Bat Mitzvah. Our teachers are warm and caring and inspire children to learn about their heritage in a fun atmosphere. Visit our beautiful center! Hebrew School (grades 3rd - 7th) meets on Sundays (9:30 - 11:30) and Wednesdays (3:45 - 5:45); Sunday school (grades K-2nd) meets on Sundays (9:30-11:30).

BOWLMOR LANES AND CARNIVAL
110 University Pl (btw 12th & 13th Streets), New York
(212) 255-8188
www.bowlmor.com/www.carnivalnyc.com
Email [email protected]
Bowlmor Lanes is the ultimate destination for after school fun! With 42 lanes of glow-in-the-dark bowling, kid-friendly food, and great music, good times are guaranteed. Bowlmor can accommodate groups of any size, with perfectly priced packages for every budget. And just upstairs from Bowlmor is Carnival- our 16,000-square-foot indoor wonderland with boardwalk games and prizes, face painters, balloon artists, and delicious carn-y treats. Call us today!

CAROL SCHOOL SUPPLIES
179-28 Union Tpke, Flushing
(718) 380-4203
www.carolschoolsupply.com

Carol School Supply is New York's # 1 educational school supply and toy store. We cater to teachers, parents and children of all ages. Carol's stocks all the best brands of toys & games that help your child learn and have fun at the same time. We cater to children ages newborn through 8th grade. Carol's is stocked with hundreds of great gifts for all your special occasions with new items arriving daily. Carol's is open 7 days a week for your shopping convenience. Stop in and check us out!

CENTRAL QUEENS YM & YWHA
67-09 108th St, Forest Hills
(718) 268-5011 Joanne Someck x131
www.cqyjcc.org

Exercise your options! Choose from a variety of activities like infant/toddler playgym, rock climbing, dance, and gymnastics. Party packages available! THE Camp for Queens; options for all ages! Infants/toddlers love our Tiny Tumblers program and Pamper Paddlers swimming classes. It's always warm in our indoor pool, which is available for laps, instructional swimming or teams. Children discover new skills in our sports and martial arts classes or through soccer and basketball leagues. Adults achieve their goals through personal training, group classes, shooting hoops, or on our cardio/strength machines.

CHABAD EARLY LEARNING CENTER
212-12 26th Ave, Bayside
(718) 279-1457
www.chabadnortheastqueens.com

Where traditional academics are discovered in non-traditional ways! One of Northeast Queens' best kept secrets. Directly across the street from the Bay Terrace Shopping Center, you can find the Chabad Early Learning Center. Chabad ELC is a cutting-edge, warm and wonderful place of learning where your child will absolutely flourish and grow. The staff is well trained in all the latest methods of early education, and they are all very pleasant and friendly. Come see our state-of-the-art playground and classrooms!

CHRISTY'S GYMNASTICS
150-50 14th Rd, Whitestone
(718) 767-0123
www.christysgymnastics.com

Christy's Gymnastics was founded in 1984 as a full service gymnastics facility. Our philosophy is to provide a safe, but exciting environment for children to improve their skills and build self esteem. The greatest asset to our school is its staff, which includes certified physical education teachers, internationally renowned coaches, and former gymnasts. Our creative program is designed to provide your child with fun, friends, and fit

COHEN, JOAN DORFMAN, PH.D,, APRN, BC
350 Northern Blvd, Ste 310, Great Neck
(516) 482-3312
Dr. Cohen is a board certified, neurofeedback specialist and expert in the treatment of ADD/ADHD/LD/PDD and Autistic Spectrum Disorders. EEG biofeedback (neurotherapy), a proven non-medication treatment, provides permanent results as well as eliminates many behavior problems. Make use of the Summer Program for Success in September. Dr. Cohen and special education professionals work directly with you, your child, and teachers to provide an individualized program including neurotherapy, parenting strategies, family counseling, individual therapy, educational planning and tutoring. Dr. Cohen has cared for children and adults for over 35 years.

COUNTRYSIDE MONTESSORI SCHOOL
354 Lakeville Rd, Great Neck
(516) 466-8422
www.cmsgn.com

An enriching education your child will never forget, a proven system, 100 years of practice, research and worldwide recognition! Countryside Montessori School offers children ages 18 months to 6 years old a well-balanced and enriched curriculum, including traditional subjects as well as art and music. All classrooms are fully equipped, spacious, and provide the most comprehensive curriculum available for young children. Early drop-off and extended day and after school programs are available. Countryside Montessori School has been fully affiliated with the American Montessori Society since 1998. Call for more information or to schedule a tour!

THE CRAYON BOX PRESCHOOL
44-10 192nd St, Flushing
(718) 888-9341
Where learning and fun are rolled into one! We give children a foundation of education, which they can take with them throughout their student years. We offer flexibility and a wide range of options to assist our families with their busy schedules. Emphasis is placed on both socialization and academic excellence, all in a calming and loving setting. Our beautiful facility offers an outdoor playground and a full-size gym. Come see for yourself at our OPEN HOUSES, Thursday, August 26th from 4pm-8pm and Friday, August 27th from 4pm-8pm.

THE DANCE SOURCE
98-11 Queens Blvd , Rego Park/Forest Hills
(718) 997-1278
www.dancesource.net

The Dance Source enters its 16th year in Rego Park/Forest Hills with exciting dance classes taught by the most talented dance instructors that New York City has to offer. We offer ballet/pointe, tap, gymnastics, modern, pilates, ballroom, jazz, yoga, martial arts, baratha nathyam, bollywood, and georgian dance. Please check our schedule at www.dancesource.net, or call us for more information.

EAGLES TAE KWON DO
42-27 162nd St, Flushing
(718) 888-0044
www.Eaglestkd.com

NO BACK TO SCHOOL SPECIAL HERE... IT'S SPECIAL ALL YEAR ROUND! All you can kick, no contract; unlimited classes! We soar above the rest. Witness for yourself. Our certified teachers work with students to build discipline, confidence and concentration. Our small student/teacher ratio ensures that each child gets the attention he/she deserves. Our academy includes arts and crafts, reading and writing, math and FREE TAE KWON DO LESSONS! Keep your children away from television, computers and video games and keep them moving.

EAST WEST MUSIC STUDIO, LLC
16110 Northern Blvd, Flushing
(718) 888-9772
www.ew-ms.com

"An Extraordinary School for Your Children to Discover MUSIC" - Hsin-Yuan Huang, Professor of Juilliard School. EWMS offers caring and creative teachers from NYC Opera Orchestra, NYC Ballet Orchestra and graduates from Juilliard School and Mannes & Rutgers Mason Gross School of Music. We can offer your child individual lessons in guitar, piano, violin, and school band instruments. We help your child learn to love and develop musical talent. We offer a special summer program in violin, and a FREE TRIAL SESSION for all new students. Come see what makes the East West experience uniq

ELITE ACADEMY
136-56 39th Ave, Flushing; (718) 358-3432
190-D Sylvan Ave, Englewood Cliffs, NJ; (201) 568-0555
www.eliteacademy.com

Since 1986, Elite Academy has endeavored to provide a fundamental and innovative education. We offer long-term programs (grades 3-12) that instill complete understanding to strengthen the student's overall academic capability. Elite Kids, an extension center of Elite Academy that is specifically designed for children in the primary grades (ages 3-7), provides focused and consistent teaching in an encouraging and enjoyable atmosphere. We believe that for children to truly grasp new concepts, they must question and challenge what they are taught. We believe it's a place where the smart get smarter.

EYETHINK SERIES
(718) 886-7862
Take the struggle out of learning, and get your child the help he/she deserves. At the Jenny Group, we can help! You will be amazed at our commitment to your child's success. Is your child smart in everything but school? Does he/she lack focus and concentration? We can help your child improve and make progress. Take the struggle out of learning and give us a call now. Try and then decide!

FASTRACKIDS
82-66 Austin St, Kew Gardens
(718) 441-3762
Rated as the "Best kids' spot in Queens for learning" by the Queens Tribune, FasTracKids is an enrichment education system that helps children ages 3-7 to tap their gifts and talents at an early age. As part of the program, trained instructors conduct lessons in 12 subject areas. The FasTracKids learning system also features the same interactive touch-screen technology found today in leading colleges and universities.

FIERCE DRAGON MARTIAL ARTS FAMILY TRAINING CENTER
150-42 11th Ave, Whitestone
(718) 767-KICK (5425)
www.fiercedragonma.com

We provide each student with positive, high quality instruction! Your child can achieve his/her goals through practice, dedication, effort and enthusiasm for training. Fierce Dragon helps by providing a fun, caring, motivational and structured group environment. Students learn how to defend themselves in any situation, which boosts confidence. We are a family minded studio with activities for all ages and skill levels. Families who train together build a stronger bond, and we are dedicated to your family. Come in and GET FIRED UP at our BRAND NEW LOCATION!

FIRST SHOT BASKETBALL SCHOOL
P.O. Box 750-276, Forest Hills
(718) 275-7974
www.firstshotbasketball.com
Email [email protected]
Our programs were created for children (5-14) to learn and play in a healthy, camp-like atmosphere. While every child is unique, they all want to have fun and feel good about themselves. Rather than point out weaknesses, we focus on a child's strengths, recognize achievements, and provide positive feedback and encouragement to build self esteem. Our trained, caring coaches work with small groups. We play with them, teach basic skills, and we do it without pressure. Our goal is to make each player a winner inside --where it counts.

FMCP AQUATIC CENTER
131-04 Meridian Rd, Flushing
(718) 271-7572 x221
Swimming is a low impact, full body workout. Swimming is an enjoyable activity that the whole family can share together. Here, you can swim laps to build your cardio-vascular strength, or enjoy open swim sessions to just splash around. Sign up for swim classes with our American Red Cross certified instructors to start you and your child on the life-long journey through water!

FOREST HILLS KIDS CORNER (TM)
The best professional schools in cooking, dance, music and yoga.
COOKING: Young Chef Academy. Weekly cooking classes, unique birthday parties, field trips and more. Ages 4 and up. Phone: 718-268-0343 Website: www.YoungchefsAcademy.com/ForestHills DANCE: All Star Studios. Hip-Hop, tap, jazz, ballet, theater and more. Ages 3 and up. Phone: 718-268-2280. Website: www.AllStarStudiosNYC.com MUSIC: Belle Arti Center for the Arts, L.L.C. Piano, violin, cello, guitar, voice and more. Ages 2 and up. Phone: 718-261-2237. Website: www.belleartiny.com YOGA: Bamboomoves. Yoga, martial arts, prenatal, birthday parties and more. Ages 3 and up. Phone: 718-263-0788. Website: www.BamboomovesYoga.com

FOREST PARK SCHOOL
102-35 63rd Rd, Forest Hills
(718) 896-4444
www.forestparkschool.com

Forest Park School has been serving the Queens community for 40 years. It offers early childhood education for children ages 2-6. Licensed teachers provide a caring and fun educational environment that develops the emotional, social, cognitive and aesthetic well being of the children. Music, art and special events enhance the children's pre-school experience. FPS offers half day, full day and extended hours of 7am-6pm. Free Universal PreK is available for all 4-year-olds.

FREE SYNAGOGUE OF FLUSHING
41-60 Kissena Blvd, Flushing
(718) 961-0030
www.Freesynagogue.org
Email [email protected]
There's something for everyone under the dome! Are you unaffiliated or an inter-faith family? As the oldest Reform Synagogue in Queens, our congregation welcomes you to a lifetime of Jewish Studies. Our Tot Shabbat is an innovative program that was developed by experts in early childhood education. It allows your family to grow together in Judaism. Our synagogue is based on our founder's belief in commitment, freedom and equality. We offer Hebrew School and Family Education! Come and see our ongoing renovation and be a part of our community!

FRENCH ACADEMIC AND TUTORING PROGRAM
(718) 297-7557
If you are looking to learn French, let native speaker Ms. Mireille be your guide into the world of this wonderful language. With years of experience, she teaches students from preschool-age through adulthood in small group or individual tutoring sessions, using a technique that has been successful in helping to admit children into prestigious schools. She will demonstrate the intricacies of French grammar and speaking, enabling students to achieve advanced levels of conversation. Her implementation of age - appropriate games, music, and activities makes learning the language and culture fun!

GOOD TIMES GYMNASTICS
170-16 39th Ave, Flushing
(718) 463-1511
www.goodtimesgymnastics.com

We emphasize fun, fitness, laughter and learning in a non-competitive atmosphere. Our teachers are warm, comforting former gymnasts and cheerleaders who are certified in CPR, first aid, and safety. We offer Mommy & Me (1-3), Tumbling-Tots (3-5), Kinder Gym (5-10), Recreational Gymnastics (9-13) and High School Tumbling (13-18). All classes are grouped by ability, with small group instruction to ensure maximum development. We also have a strong competitive program, and our birthday parties are always a hit! Give your child the opportunity to make friends and develop new skills, while having a great time!

THE HIGHLAND SCHOOL
193-10 Peck Ave, Fresh Meadows
(718) 357-4747
The Highland School, an independent kindergarten-grade 8 school, stresses the appreciation of learning through the development of fundamental knowledge and skills in a nurturing and enriching setting. Small classes, warm and caring teachers, and a family-oriented atmosphere create a supportive environment. Strong programs in foreign language, physical education, art, music and drama compliment the base curriculum in all grades. The facility has air-conditioned classrooms, a computer laboratory, full gymnasium and outdoor playing fields. Early morning, drop offs, after school care and activities, as well as holiday and vacation programs are available.

HOLLEY'S INTERNATIONAL MARTIAL ARTS
(718) 426-7100
www.masterholley.com

H.I.M.A. has declared a war on INACTIVITY. Physical education and recess are disappearing in schools. Children are suffering from lack of exercise, social interaction, stress release and fun. With over 20 years as the community's family safety and fitness expert, all the benefits of KARATE (Fun, fitness, self-esteem, self-confidence, perseverance, and determination) are part of our everyday curriculum. Find us, try us, join us.

ICCD
35-55 223rd St, Bayside; (718) 428-5370
98-02 62nd Dr, Rego Park; (718) 263-1587
231-10 Hillside Ave, Queens Village
www.Iccd.com

Founded in 1986, our mission is to assist preschoolers (with and without disabilities) and their families to grow, learn and enrich their lives. We are a leader in child care with new, innovative programs throughout NYC and Nassau County. As a full service facility with developmentally appropriate curriculums that support the NYS learning standards, an emphasis is on learning skills for school-age success that are accessible to all children. This summer, we will help your child to learn and reach his/her greatest potential; all while having fun in a stimulating environment.

JACK & JILL NURSERY SCHOOLS
43-23 Colden St, Flushing; (718) 762-1218
68-05 Fresh Meadows Ln, Fresh Meadows; (718) 762-1218
www.jackandjillschools.com

With over 35 years of excellence in early childhood education, this family-owned-and-operated preschool offers a genuinely caring environment; providing for ages 2-7. Classes are full-day or part-time with extended hours and custom programs available for working parents. We also offer a summer program and new ESL classes for families interested in sharpening their children's English language and comprehension skills. Free UPK, convenient curbside child drop-off and experienced, multi-lingual staff. Please call for rates and registration.


JACKSON DEVELOPMENTAL CENTER AND CHILDREN'S SERVICES
31-36 88th St, Jackson Heights; (718) 779-8800
36-02 14th St, Long Island City; (718) 392-2510
Make the most of the years that count! We provide services to children - newborn to five years old - at no cost to families. Services and teachers can be in your home, at our center or community locations (local schools, daycares). Services include evaluations, speech therapy, occupational and physical therapy, counseling, special education classes, and services for children with PDD/Autism. We speak English, Spanish, Bengali and Hebrew and offer Universal Pre-K for children born in 2006.

KENT PREP
194-11A Northern Blvd, Bayside
(718) 423-5757
www.kentprep.com

Looking for a program that will evaluate your child's qualifications for the Gifted and Talented program? KENT Prep is an entrance exam specialist with over 20 years of educational consulting service in NYC for kindergarten to college bound students. Our Gifted & Talented Open Mock Test includes evaluating your child through personal interview and written exam. Evaluations are available by appointment only, starting at 10am on August 28 and September 4. Please call or visit www.kentprep.com for an appointment.

KEW-FOREST SCHOOL
119-17 Union Tpke, Forest Hills
(718) 268-4667
www.kewforest.org

One of Queens' oldest and finest independent schools, Kew-Forest's hallmarks include an academically challenging curriculum, small classes, caring teachers, a diverse student body, and a safe environment. Located in a residential neighborhood near public transportation, its Lower Division (grades K-6) provides a developmentally appropriate learning environment and comprehensive curriculum, including Spanish, art, music, physical education, library skills, technology, and science. Its Upper Division (grades 7-12) features a rigorous college preparatory program. Before-school care begins at 7:30am; after-school runs until 6:30pm.

LANDRUM SCHOOL OF DANCE
11-02 Clintonville St, Whitestone; (718) 767-9787
61-30 Grand Ave, Maspeth; (718) 416-1516
With over 60 years of experience in Queens, we offer ballet, tap, jazz, lyrical, hip-hop, contemporary/modern, pointe, musical theater and pre-school ballet. All beginners and experienced dancers welcomed. Be a part of our incredible end-of-year dance recital! Come learn in our warm classroom environment, with small teacher ratios and private lessons available. All are welcome to learn and dance with us! Inquire about our award-winning completion team. Register now!

LISA'S DANCING DIAMONDS DANCE TWIRL TEAM
69-05 Ditmars Blvd, Jackson Heights
(718) 932-3926
Email [email protected]
Lisa's Dancing Diamonds Dance Twirl Team will be starting their third successful year, with over 30 years of dancing and twirling experience. This program provides service for children between the ages of 4 to 16 years of age, in dance, gymnastics, ballet, twirling, poise, showmanship, technique and teamwork. All this training will enable your child to compete in competitions, march in parades and perform shows. Come join us for a fun and exciting time!

MAGIC YEARS PRE-SCHOOL & AFTER SCHOOL
90-20 55th Ave, 1st Floor, Elmhurst
(718) 271-1850
10% off for newcomers! The school is licensed by the NYC Department of Health Daycare Bureau. It teaches language arts, math, science, arts & crafts, music, and physical education & foreign language (Mandarin). Mon - Fri, 8am-6pm. After school program and extended hours are available.

THE METROPOLITAN CENTER FOR ETIQUETTE AND PROTOCOL
(718) 297-7557
Manners do matter! The learning and practice of good manners has gradually lost a position of priority in American culture. Ms. Mykel, founder and president, is offering several programs for children and teenagers. Classes are held in small groups in an elegant surrounding. The program's focus is on socialization and is perfectly designed to increase confidence and self esteem. Students learn: proper introductions, correct handshake, eye contact, dining skills, telephone etiquette, thank you notes, conversation skills, posture, interview skills, fashion tips and more. Give your child a gift for life!

MODERN SAMURAI
179-04 Union Tpke, Flushing
(718) 591-9300
www.modernsamurai.com

Our motto is, "There is no limit in learning." A student's feelings of pride, self- respect, and accomplishment are continually cultivated. Martial Arts training is hard work; demanding discipline, determination, and patience, which are invaluable concepts. But the practice should also be fun, and at Modern Samurai, it is! Our training combines flexibility, strength and cardiovascular work; challenging body and spirit. This teaches a student focus and balance, which can be applied to all of life's challenges, especially schoolwork. This training represents an invaluable investment in every child's future.

MOST HOLY REDEEMER CATHOLIC ACADEMY
146-28 Jasmine Ave, Flushing
(718) 359-1800
www.mostholyredeemercathacademy.com

A welcoming environment where your children will be taught to embrace their Catholic identity and live the Gospel values they are taught. They will be challenged to discover and share their talents with the world. We teach students to have high expectations and to be responsible, independent, enthusiastic learners who value and respect their community. Children learn that they are empowered and expected to contribute to and maintain the peaceful environment of their school. We are truly educating leaders for the future.

MY GYM CHILDREN'S FITNESS CENTER
176-60 Union Tpke, #310, Fresh Meadows
(718) 380-4599
www.mygym.com

My Gym offers unique classes designed to enhance strength and coordination as well as build social skills, confidence and self-esteem. Classes for children ages 6 weeks to 3.5 years are with parent participation and children 3.5 years to 7 years are in independent classes. Each age appropriate class includes gymnastics, songs, games, puppets, swings, special rides and more. It's non-stop fun! We are currently taking registration for fall classes. Classes begin 9/7/10. Call today for one FREE TRIAL class. Ask about our fantastic birthday party packages.

NADIA'S PERFORMING ARTS CENTRE
150-33 14th Ave, Lower Level, Whitestone
(718) 746-3980
www.nadiadance.net

We provide a dance education that is grounded in high quality technique, an appreciation of the arts, and a love for the pure joy of movement. Children possess many styles of learning; through dance they learn through movement. A dance education will allow your child to acquire skills in rhythm and patterning, in memorization and problem solving, spatial and body awareness, musicality, precision and coordination. Nadia's provides an environment that nurtures self-esteem and encourages each student. We cultivate each child's special talents and creativity through the gift of dance.



NEW YORK HALL OF SCIENCE
47-01 111th St, Flushing Meadows-Corona Park
(718) 699-0005 x353
www.nysci.org

Putt your way through NYSCI's nine-hole mini golf course and learn about propulsion, escape velocity, launch window, gravitational assist, and more. With two NASA rockets looming in the background, Rocket Park Mini Golf reveals that the same laws of motion and gravity that guide the path of a spaceship control the motion of golf balls here on Earth. $6; $5 children younger than 17. For a party guests will remember, book Rocket Park Mini Golf or choose one of NYSCI's Super Science Birthday packages for your next celebration.

NEW YORK MUSIC & ARTS
113-25 Queens Blvd, Ste 107-110, Forest Hills
(718) 362-9887
www.NYMusicAndArts.com

We offer the highest quality of musical education in Queens with our world-renowned faculty, consisting of graduates from the Juilliard School. The music school rivals the top institutions in the world. Our board of advisors keeps our school on the leading edge of teaching music. You receive more than a weekly lesson. Your tuition covers a wide range of activities, and allows you to expand your musical endeavors! Now offering ART CLASS! Register this month for fall semester and receive special discounts for all NEW students! Call for a FREE trial class TODAY!

PEE WEE FOLKS
12-45 Clintonville St, Whitestone
(718) 746-6107
Pee Wee Folks offers an exciting experience for children. We allow you to customize a program to fit in with your busy schedule. Free full time Universal Pre-K available! We offer a variety of activities to make your child's days memorable. With low rates and a long standing reputation for excellence, we offer pre-school and after school programs full of activities to make your child smile. Come visit us and see our state-of-the-art facility!

PERFORMING ARTS CONSERVATORY OF NEW YORK
35-57 89th St, Jackson Heights
(718) 639-1425
www.pacony.com
Email [email protected]
Performing Arts Conservatory of New York offers high quality instruction in music (piano, violin, guitar, voice, winds and more), dance (ballet, folk dance, modern, Flamenco) and art. We also offer instruction for pre-school children (Dalcroze, music and movement). New Drama program. Spanish for kids. Adults are also welcome. We have recently moved to a beautiful new space and would like to invite everyone. Summer Program (June 28-September 4).

PIANO TEACHER USA
Toll free (888) 222-3098
www.pianoteacherusa.com
Email [email protected]
Piano Teacher USA provides private piano lessons taught in the convenience of our students' homes, as well as group lessons at daycare facilities. Lessons are offered to all ages and are constructed to satisfy any musical curiosity by providing a unique study program for each student. Our teachers and office staff work together to ensure that your musical goals are reached, and are always available to answer any question or concern. We also have a flexible payment plan! It's always a good time to enrich your life with the joy of music!

POSITIVE BEGINNINGS PRESCHOOL
72-52 Metropolitan Ave, Middle Village
(718) 326-0055
Come have fun in school! We offer fun and learning in an award-winning program that includes language development, social play, music, art, science and physical development. Our curriculum develops a healthy mind and a healthy student, which encourages development. Our highly trained teachers are dedicated to our students. Call now to see how together, we can help your child grow! Openings available for September from 1:30-4pm for children born in 2006-07! We would love to share this time with your child! For more information, please call Stephanie.

POWER BRAIN TRAINING CENTER
43-01 Bell Blvd, 2nd Fl, Bayside
(718) 224-1500
www.powerbraintraining.com

Power Brain Training Center can help your children be healthy and improve usage of their brains using physical, emotional and cognitive exercises and games. Healthy bodies encourage healthy emotions. Our program is a prescription for health, happiness and peace. Healthy children can grow into creative leaders who can focus on accomplishing their dreams. If this is what you would like for your child, please call PBTC and make an appointment for a free trial class or a Body and Brain check-up. Summer Camp is also available.

PRECIOUS MOMENTS
11-02 Clintonville, Whitestone; (718) 767-6655
61-30 Grand Ave, Maspeth; (718) 416-1624
Your child is precious, so we offer the best of everything, from infant care, toddler care, nursery school, Pre-K, Free UPK 1/2 or full-day and after school. We have a program designed with your needs in mind. With bus pick-up and extended days available (open until 7pm), we know you're busy and we accommodate you! Your child is learning and having fun in the best environment in our fabulous, neat and clean classrooms. Our teachers are state certified and licensed. Come visit us to see what makes us special!

PRESCHOOL OF AMERICA
83-08 Cornish Ave
(718) 458-9656
Locations include Queens, Upper East & West Side, Midtown, and Downtown
www.preschoolofamerica.us

The largest preschool system in New York encourages each child to shine! We provide an outstanding curriculum focusing on subjects such as math, science, reading, and writing, as well as cognitive, emotional, and social skills. We offer programs (for infants up to kindergarteners) including after school and camp, as well as a gifted and talented program. Our specialty programs include; music, art, dance, yoga and foreign language. You are welcome to come and visit any of our facilities for a guided tour and to meet our friendly and knowledgeable staff members.

PROGRESSIVE MARTIAL ARTS
175-25 Horace Harding Expwy, Fresh Meadows
(718) 461-0700
www.pmajkd.com
Email [email protected]
Progressive Martial Arts offers classes for youth through ages 3 and up, in age specific programs appropriate for kids' developmental and emotional stages. While we teach important self defense and martial arts skills, fitness and health are key components to our curriculum. Youth enjoy fitness drills, obstacle courses, circuit training as well as running in our fun, but disciplined classes. Our youth program is like none other, offering character development, discipline, and self defense techniques that give each child a strong start in life!

QUEENS BOTANICAL GARDEN
43-50 Main St, Flushing
(718) 886-3800
www.queensbotanical.org

HSBC Children's Garden is a hands-on program for children (5-12) that teaches about plants, gardens, and nature while kids have fun playing in a beautiful environment. It's the first "green" children's program in Queens, and offers the opportunity to practice different sustainable gardening techniques - like composting and mulching - and learn about recycling. Queens Botanical Garden is an urban oasis where people, plants and cultures are celebrated through inspiring gardens, innovative educational programs and environmental stewardship.

RAINBOW CHILD DEVELOPMENT CENTER
133-20 Avery Ave, Flushing
(718) 496-5513
www.RainbowChildLearning.com

We are committed to providing a safe, caring and stimulating environment for young children. Our center houses large outdoor/indoor playgrounds, age-appropriate classrooms, and educational toys to foster creativity. We provide a hands-on, trusting and educational environment to enhance physical, intellectual, emotional and social development. All of our programs now offer FREE 30-minute Chinese lessons. To better prepare our children for the NYC gifted and talented program, we also have FREE gifted and talented preparation in our Pre-K program. Come visit our center today and see all of the unique opportunities available!

THE REFORM TEMPLE OF FOREST HILLS
71-11 112th St, Forest Hills
(718) 261-2900
www.rtfh.org

The Religious School provides an education for our children, which connects them to their heritage and encourages them through their Jewish identity to be members of the Jewish community and to seek further study of Judaism as a way of life. The religious school, from kindergarten through confirmation, is committed to family education.

ROCKLAND CHILD DEVELOPMENT SERVICES (RCDS)
(866) 715-3209 ext. 4111
www.rcdseip.com
Email [email protected]
RCDS is an approved Department of Health provider of Early Intervention services for infants and toddlers residing in Metro NY, Rockland and Orange counties. We offer home, community and center-based developmental assessments and ongoing services such as speech, occupational or physical therapy; special instruction; social work; nutrition or family counseling. The program is at NO COST to parents. If a parent is concerned about a child not meeting a developmental milestone, they can call us or email [email protected] Parents or professionals can also learn more online at our website or Facebook page.

SAMUEL FIELD Y
58-20 Little Neck Pkwy, Little Neck
(718) 225-6750 ext 228
www.sfy.org

The Samuel Field Y in Little Neck, Queens offers an open gym for toddlers and parents starting in October (no pre-registration required), so come meet new friends. We also offer teen and adult basketball and volleyball leagues, many adult and senior exercise classes, and our very popular children's birthday parties that we can plan to fit any child's dream. For more information, contact Nancy Amalfitano at ext. 228.

SMILES FOR KIDS PEDIATRIC DENTISTRY
18-15 Francis Lewis Blvd, Whitestone
(718) 746-1230
Your children will be in good hands with our pediatric dentistry office. Our warm, caring staff takes pride in our very child-friendly environment. We offer services for infants, children, teenagers, and patients with special needs. Our rooms are filled with LCD televisions, video games, movies and toys to keep children happy. Smiles for Kids offers pain-free procedures that bring bright smiles to kids and happiness to parents. 24-hour emergency service available.

ST. MARY'S HEALTHCARE SYSTEM FOR CHILDREN
29-01 216th St, Bayside
(718) 281-8800
www.STMARYSKIDS.org

Children with special needs - from newborns to teens - come to St. Mary's for a customized plan that includes evaluation, consultation, and multi-disciplinary treatment/rehabilitation. St. Mary's provides a complete continuum of care through an integrated network of programs and services throughout the five boroughs of New York City, Nassau, Suffolk and beyond. St. Mary's highly skilled team of pediatric therapists helps your child reach every developmental milestone with a fun, family-friendly approach wherever the child is cared for: at our hospital, our after-school program, at home, or at one of our centers.

TRIUMPH GYMNASTICS CENTER
79-41 Cooper Ave, Glendale
(718) 417-1216
www.triumphgymnastics.com

5,500-square-foot gym with gymnastics equipment including: bars, trampoline, spring floor, rings, beam, and vault. Whether you're looking for recreational or competitive gymnastics, or just a spectacular birthday party, both you and your child will be thrilled with our program: great rates, fully qualified staff, and over 5,000-square-feet of fun! With 85+ children in our team program, we offer mini-team, boys' team, and women's team, levels 3 &?up. Our recreational program offers Mommy & Me classes and independent classes beginning at age 3. For more information, visit our website.

VERACITY LEARNING INC.
(718) 790-8911
www.VeracityLearning.com
Email [email protected]
English tutors will help your child in K-12th grade with reading comprehension, writing and exam preparation. Experienced professionals with references. We look forward to working with your child.

VINCENT SMITH SCHOOL
322 Port Washington Blvd, Port Washington
(516) 365-4900
www.vincentsmithschool.org

The Vincent Smith School is a co-educational college preparatory day school for reluctant learners and students with learning disabilities in grades 4-12. The mission of the Vincent Smith School is dedicated to providing a small, nurturing and supportive setting where, "It is Okay to Learn Differently". Through differentiated instruction, hands-on activities, and interdisciplinary instruction, students are provided with the necessary educational, emotional and social support necessary for success.

VOELKER ORTH MUSEUM BIRD SANCTUARY AND VICTORIAN GARDEN
149-19 38th Ave, Flushing
(718) 359-6227
www.vomuseum.org

A place of discovery with a touch of old Flushing! The former home of a German immigrant family, the Voelker Orth reflects life in the 19th and 20th century. The garden contains plants that were favorites of the Victorian times and attract birds and butterflies. The museum offers a variety of family programs and educational science/nature workshops for k-6 school and camp groups throughout the year. Rental space available for parties! Visit our website for upcoming crafts workshops and the schedule for the monthly Saturday morning Storybook Discovery series.

WEST SIDE TENNIS CLUB
1 Tennis Pl, Forest Hills
(718) 268-2300
www.ForestHillsTennis.com

The West Side Tennis Club is proud to have world-class tennis professionals on staff to provide classes, individual coaching, and more! Their Junior Fall Tennis Program begins in September, and the Winter Program begins in October, but you can enroll at any time. The programs will include instruction for all ages and all levels - Mommy and Me Tennis for ages 3-4, movement enhanced workouts, fitness, instruction, drills, matches, supervised team tennis and other special events.

WHITESTONE HEBREW CENTRE
12-45 Clintonville St, Whitestone
(718) 767-1500
www.uscj.org/metny/whitestonehc
Email [email protected]
We are proud to be an affiliate member of the United Synagogue of Conservative Judaism, and are seeking new members of all generations to join our friendly community environment. We offer free kindergarten through second grade religious instruction and free Hebrew High School! Affordable religious school rates for grades 3-7; USY& Kadima Youth Group Activities, and Bar/Bat Mitzvah programs available. Your child deserves a quality religious education with modern, innovative programs. Our congregation enjoys egalitarian services, a warm and caring atmosphere, family services, adult education, sisterhood/men's club and junior congregation.

THE WHITESTONE SCHOOL FOR CHILD DEVELOPMENT
14-45 143rd St, Whitestone
(718) 746-6555
The Whitestone School For Child Development is committed to providing highest quality service to children and their families. Our ultimate goal is to help each child reach his/her fullest potential. We accomplish this through education and therapeutic services in a caring environment. Family involvement is vital to your child's success. Our staff of highly trained professionals will coordinate their efforts with the families in order to integrate your child's education with his/her home life. Working together will maximize your child's potential for personal growth and development.