We've rounded up a list of the fall fairs and festivals happening on Long Island this year, including harvest festivals, craft fairs, cultural festivals, and more in Babylon, Cold Spring Harbor, East Northport, East Setauket, Hempstead, Long Beach, Old Bethpage, Riverhead, Sands Point, Southampton, Westbury, and beyond.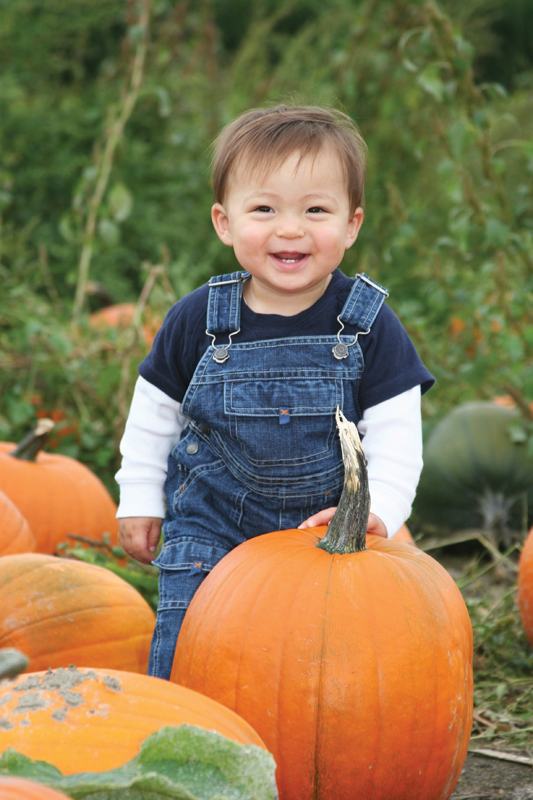 John Walsh Park, East Northport
Sept. 6-8
At the East Northport Festival, festivities include magic shows, sidewalk sales, exhibits, craft vendors, a petting zoo, rides, bicycle stunt shows, and live entertainment. FREE!
Hallockville Museum Farm, Riverhead
Sept. 14-15
Old-fashioned crafts are just one of the activities planned for the 33rd annual Hallockville Fall Festival and Craft Show. There will also be folk art demonstrations, blacksmithing and quilting demos, livestock displays, hayrides, and children's games, and the Long Island Antique Power Association will present a tractor pull.
Hofstra University, Hempstead
Sept. 15
The 21st annual Italian Festival features food, vendors, handmade crafts, exhibits by cultural organizations, music, dance, poetry, and more. The celebration emphasizes the many Italian contributions to American culture.
Long Beach Public Library, Long Beach
Sept. 19-22
Enjoy the cool, mellow sounds of jazz at the 11th annual Long Beach Jazz Festival, which will spotlight more than a dozen performances. FREE!
Old Bethpage Village Restoration, Old Bethpage
Sept. 20-22
Stop by the Long Island Fair, New York State's longest running county fair, to see prize-winning vegetables and flowers, do crafts, pet farm animals, and enjoy brass band concerts and traditional music, wagon rides, pony rides, and more.
Garden of Eve Farm, Riverhead
Sept. 21-22
You don't have to like garlic to enjoy the Long Island Garlic Festival, but it sure would help, as there will be a variety of garlic-inspired foods, a garlic-eating contest, and a "Garlic Iron Chef" competition. Not to worry—there will also be crafts, music, and hayrides.
Captree State Park, Babylon
Sept. 21-22
In addition to food, you'll enjoy crab races, boat rides, pirate shows, and pony rides at the 10th annual Fall Harvest and Seafood Festival.
Hicks Nurseries, Westbury
Sept. 21 – Oct. 31
Bring your brood to Hicks Nurseries in Westbury on weekends, Sept. 21 through Oct. 31, for Fall Festival Family Fun, where you can enjoy a variety of fall treats, take pictures in the pumpkin patch, and enter a pumpkin-carving contest.
Southampton Village
Sept. 27-29
At Southampton Septemberfest, to be held Sept. 27-29 in Southampton Village, volunteers dress in traditional outfits and sell locally grown produce, teach traditional crafts like basket weaving, and even hold class in a one-room school house.
North Hempstead Beach Park, Port Washington
Sept. 27-29
Enjoy authentic Greek food and pastries, live Greek music, traditional Greek dancing, games and rides, a flea market, and a taverna with Greek wines and beer. Don't miss the fireworks on Saturday! FREE!

Merrick Train Station, Merrick
Sept. 27-29
Pay-one-price rides, international foods, crafts, and live entertainment. FREE!

Across Long Island
Sept. 27 - Oct. 31
From visual, musical and performing arts, to community festivals and epicurean delights, Arts Alive LI is a tribute to Long Island's arts and entertainment world and will take place on stages, in galleries, at film houses, and in neighborhood restaurants across Long Island's Nassau and Suffolk counties.
Nassau County Museum of Art, Roslyn Harbor
Sept. 28-29
The Nassau County Museum of Art hosts a Craft & Fine Arts Fair, which offers functional and decorative pottery, nontraditional jewelry, blown and stained glass, contemporary furniture, and more. See craft demonstrations, alpaca shearing, and live entertainment, and enjoy a food court featuring a selection of international foods and beverages.
Cold Spring Harbor Fish Hatchery & Aquarium, Cold Spring Harbor
Sept. 28
Kids get to fish at the Cold Spring Harbor Fish Hatchery & Aquarium's Fall Festival. Festivities also include environmental exhibitions, refreshments, music, and games. Fishing gear is provided.
Nassau Road Corridor, Hempstead
Sept. 28
The parade and festivities celebrate the importance of the rich heritage of African Americans on Long Island. Along with the parade, featured events include local artists from the area, art vendors, fine cuisine from the African American Diaspora, a Health Pavilion for screenings and insurance information, and a Kiddy Corner for family-friendly fun.
Sherwood Jayne Farm, East Setauket
Sept. 29
Nothing says autumn like apples, of which there are plenty at the 24th annual Long Island Apple Festival. Enjoy old-fashioned games like apple relay races, tug-o-war, and apple-head doll making. There will also be pony rides, open-hearth cooking demonstrations, and an apple pie-baking contest.
Sands Point Preserve, Sands Point
Sept. 29
Welcome the harvest season with a community celebration at the sixth annual Village Day Fall Festival. Little ones can pet sheep, llama, frizzle chickens, crested ducks, and a herd of ponies. Try your hand at painting pumpkins or take a hayride around the Great Lawn. Stop by the Green Grocer to purchase homegrown produce including award-winning cheeses and fresh honey from the estate's apiary.
Eisenhower Park, East Meadow
Oct. 5-6
Enjoy live entertainment, traditional German food and beer, and much more.
Plainview Library, Plainview
Oct. 6
More than 40 vendors are expected; items for purchase include jewelry, homemade glass figurines, clothing, and various fun food options. Children will enjoy free face painting. Tickets can be purchased at the fair for bounce house rides, various carnival games, and cotton candy.
Mill Neck Manor, Mill Neck
Oct. 12-13
Enjoy an exciting weekend filled with fall activities amid Mill Neck's beautiful 86-acre campus. Visitors will find a wide variety of foods, like specialty cheeses, assorted baked goods, jellies, fudge and strudels. Roasted corn, a perennial favorite, will be available along with other seasonal produce. The "Country Store" will stock a full line of meats, and of course, there will be plenty of New York State apples. Aside from food, the Festival hosts numerous children's activities and games, storytelling and hand-crafted merchandise from a number of vendors. The Festival also showcases the latest in Deaf technology, sign language novelty items and books.
Theodore Roosevelt State Park, Oyster Bay
Oct. 19-20
The largest outdoor festival on Long Island, on the waterfront in downtown Oyster Bay, features live entertainment, Tall Ships, top-notch artisans, pirate shows, midway rides, and the iconic oyster-eating and oyster-shucking contest.
Madison Theatre at Molloy College, Rockville Centre
Oct. 26
Enjoy a pumpkin decorating patch, haunted house, scarecrow garden, corn maze, cupcake decorating, mask making, costume contest, live music, bowling, and tons of food. Wear a costume and be part of a parade (prizes will be awarded). Prepare for a scare here and there.
Rolling River Day Camp, East Rockaway
Oct. 26
This fun-filled event celebrates fall with carnival rides, crafts projects, Halloween trick-or-treating, sponsor giveaways, food and refreshments for purchase, a petting zoo, face painting, music, children's demos, interactive crafts and vendor fair, and more. All families who attend have a chance to win a birthday party on the camp grounds.

More Fun
Find where to pick your own apples on Long Island and beyond
Don your costume and head to some fun Halloween events in the area
Search our full calendar of events for more fun family activities in Long Island and NYC