Related: 2014 nyc kids film festival, ny international childrens film festival, movie festival for kids in nyc 2014,




Check out the highlights of this year's New York International Children's Film Festival in Manhattan, including when and where to get a sneak peek of Muppets Most Wanted and Rio 2, meet the stars of Broadway's Annie, and go behind the scenes of Coraline.

This March, Manhattan will host the 16th annual New York International Children's Film Festival, a four-week-long Oscar-qualifying event spanning several theaters and featuring more than 100 new films made just for kids and teens ages 3-18.

Pulling from thousands of submissions from all over the world, the festival is the largest of its kind in North America. The 2014 edition unspools March 7-30 and includes kid-friendly opening and closing galas, filmmaker Q&As, filmmaking workshops, audience voting, and an A-list jury that includes 11 Academy Award-nominated actors, writers, and directors, among them Geena Davis and Susan Sarandon.

NYICFF presents premieres of animated and live-action feature films and shorts from around the world. Recipients of NYICFF's jury prizes, to be given at the Best-of-Fest Awards Ceremony on March 30, are eligible for Oscar consideration in the animated and live-action short film categories.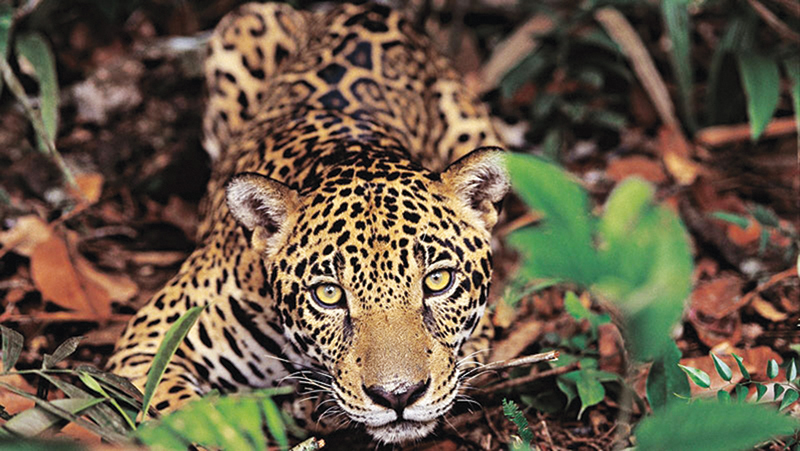 March 7: Enter the Amazon
The festival kicks off March 7 at the DGA Theater with the U.S. premiere of Amazonia (2013; 82 minutes; ages 5 and older), a 3D, live-action film from France (no dialogue) that reveals the deep mystery and beauty of the Amazon rainforest, including stunning shots of its exotic animals. Filmed over two years, it follows Sai, a monkey born in captivity who finds himself stranded in the jungle. Audience members explore his new world along with him, discovering the Amazon through his eyes.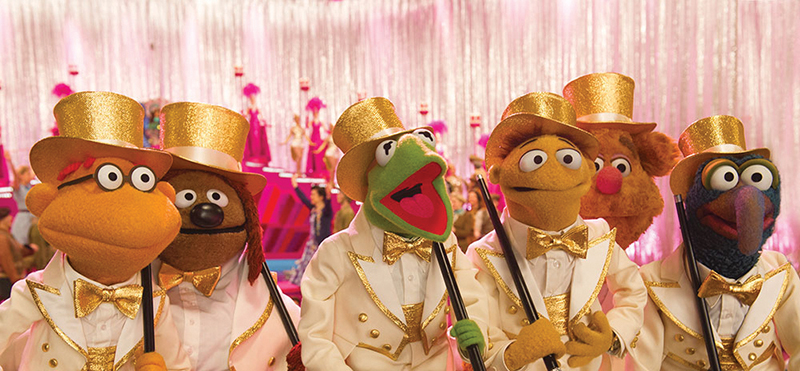 March 15: Muppet Madness
On March 15, join a sneak preview screening of Disney's Muppets Most Wanted (2014; 107 minutes; rated PG) at the DGA Theater. The latest adventure from the beloved Muppet gang takes them across the globe as they embark on an international tour. But, as always, mayhem follows the Muppets, and they find themselves unwittingly entangled in an international crime caper headed by Constantine, the world's No. 1 criminal and a dead ringer for Kermit.
A few hours before the screening, join a Muppets Sing-Along in which award-winning composer and producer Bret McKenzie screens an interactive sing-along of the 2011 Disney hit The Muppets, suitable for all ages.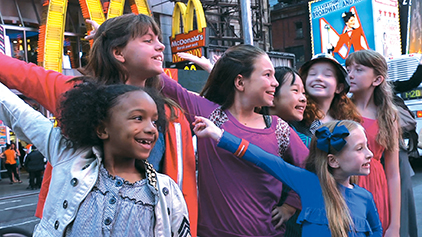 March 22: Meet the Annies
On March 22 at the Scholastic Theater, join the director of Broadway's Annie on a backstage look at the creative chaos that is putting on a Broadway show. In this documentary (2013; 55 minutes; ages 6 and older), you'll meet the young Annie actresses as they find out they got the part and follow them as they move to New York and begin to navigate the difficult divide between middle-schooler and Broadway star. Along the way there are inevitable bumps in the road, triumphs, and setbacks, as they learn to trust one another, work together, and become friends. Stay after the screening for a Q&A with the young cast members featured in the film.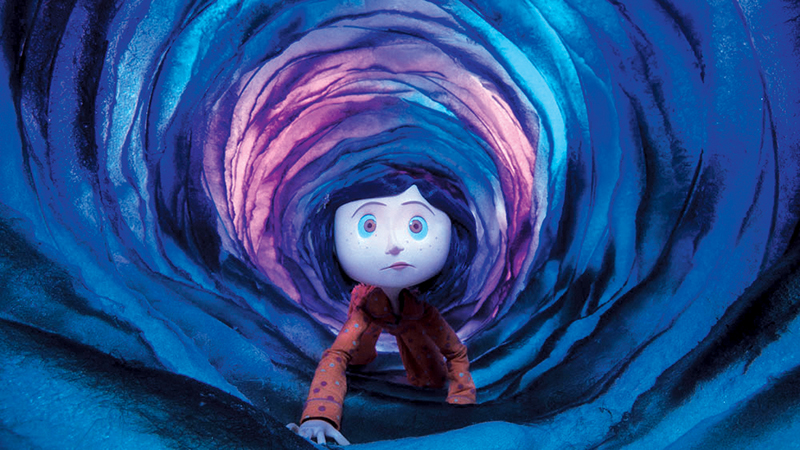 March 29: All About Animation
Go Behind the Magic on March 29 at the Scholastic Theater. Experience the magic of stop-motion through a rare behind-the-scenes presentation from LAIKA studio, creators of the Academy Award-nominated Coraline and ParaNorman. Learn about the stop-motion animation process through footage of time-lapse production, exclusive clips of LAIKA animators at work, and a demonstration using the actual character models from the movies. Then put your newfound knowledge to work during a complete screening of the film Coraline (2009, 130 minutes; ages 9 and older) and an exclusive first look at never-before-seen footage from the upcoming LAIKA feature The Boxtrolls. There will be an audience Q&A after the films.
March 30: Travel Back to Rio
The last day of the festival includes a special preview screening of Rio 2 3D (2014; 90 minutes; all ages) at the DGA Theater. Blu, Jewel, and their three kids are hurtled from the magical city of Rio je Janeiro to the wilds of the Amazon. As Blu tries to fit in, he goes beak-to-beak with the vengeful Nigel and meets the most fearsome adversary of all—his long-lost father-in-law, who has been hiding out with a group of other Macaws. The film features the voices of, among others, Grammy Award-winner Bruno Mars, Tony-winner Kristin Chenoweth, and Oscar/Emmy/Tony-winner Rita Moreno.
Details
Where:
DGA Theater (110 W. 57th St.)
IFC Center (323 Sixth Ave., West Village)
Scholastic Theater (557 Broadway, Soho)
SVA Theatre (333 W. 23rd St., Chelsea)
Tribeca Cinemas (54 Varick St., Tribeca)
Village East (189 Second Ave., East Village)
Tickets: 212-349-0330 or gkids.com
Note: All screenings are expected to sell out, so advance ticket purchase is highly recommended.
---
Get Your FREE Indoor Activity eGuide!
---
More News & Tips: Family Activities Articles
Play the Day Away at Children's Museum of Manhattan
Three Games That Encourage Kindness
GenerationOn Kicks Off Two Volunteer Campaigns for Holidays
Clay Art Center Begins Saturday Drop-In Class
Top 100 Winter Activities in the New York City Area

Be a good fellow parent and share this with a friend who would be interested
Local News & Tips: Family Activities Sponsors
See Our News & Tips: Family Activities Directory