Chocolate bunnies aren't exactly the healthiest Easter treat, but that doesn't mean they should be withheld altogether. Childhood obesity expert, Dr. Dyan Hes, offers 4 tips to creating healthier Easter baskets that kids will love.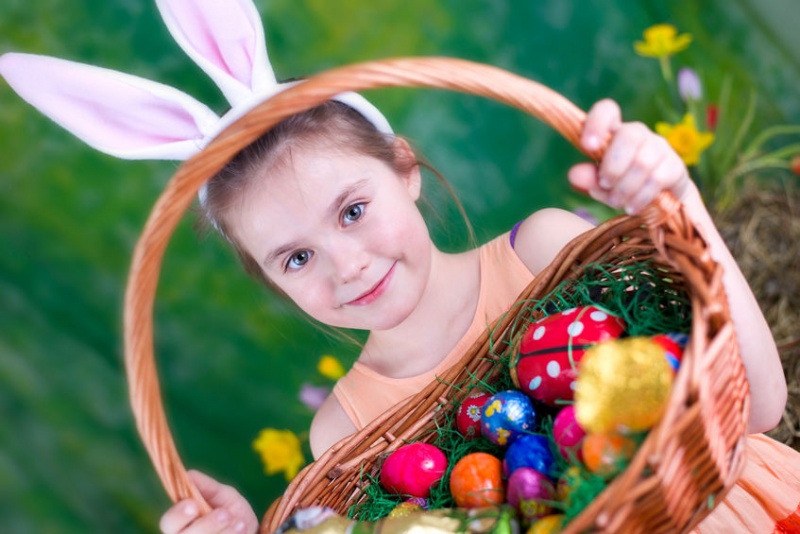 With Easter just around the corner and chocolate bunnies in abundance, many parents are searching for ways to keep their kids from overindulging in sugary treats. Dr. Dyan Hes, medical director at Gramercy Pediatrics and member of the American Board of Obesity Medicine, believes children should not be denied a candy in their Easter baskets, but, instead, that parents should make simple modifications to create a healthier holiday.
"Kids want candy on Easter and denying them chocolate doesn't help to create a healthy relationship with food," says Dr. Hes. "Instead, teach your child how to have candy in moderation, which is more beneficial to establishing healthy eating habits for the long term."
To help you prepare for a healthier holiday, Dr. Hes offers a few simple modifications to help you create Easter baskets that include classic candies while still being nutritious and enjoyable for your kids.
1. Healthier Doesn't Have to Mean Veggies
Don't feel the need to swap out candy for carrot sticks, apples, or tofu. Instead, modify the Easter basket to fill it with a balance of sweets and other healthier treats. Include chocolate bunnies and jelly beans alongside other snacks such as nuts and dried fruits or any healthier options your child enjoys.

2. Swap Sweets for Prizes and Presents

There is no written rule that states an Easter Basket must be filled with only candy. Adding small prizes and presents to the basket is a great way to offset the amount of candy included. Find Easter-themed toys, puzzles or even craft projects. Kids will be just as happy with a basket filled with both candy and fun little gifts.

3. Supervise the Candy Stash
Leaving a basket full of candy unattended is an open invitation for children to eat as much as they want. Instead, monitor the amount of candy your child consumers. Take out all the candy from the basket and let your children separate it into little storage baggies. Label each baggie with a day of the week. Each day, put one of the baggies into their lunch bag. This is a great treat with a school lunch or for after school; it also makes the fun of Easter last longer.

4. Keep Kids Active
Kids may seem to have more efficient metabolisms than adults, but it doesn't mean they should indulge in sweets without adding physical activity. If you have a yard, organize a great Easter egg hunt where the kids have to run around for exercise before indulging in the candy. Or look in your local newspapers for outdoor Easter activities, such as a community Easter egg hunt in a parks or playground.
Dr. Dyan Hes, was recently named a 2013 top doctor by New York magazine, is the Medical Director of Gramercy Pediatrics in New York City, and sits on the board of the American Board of Obesity Medicine. Dr. Hes is board certified in both pediatrics and obesity medicine. She completed her residency in Social Pediatrics at New York's Albert Einstein School of Medicine, Montefiore Medical Center. She currently serves as Clinical Assistant Professor of Pediatrics at the Weill Medical College of Cornell University. Prior to founding Gramercy Pediatrics, Dr. Hes maintained a large primary care practice for ten years within Park Slope Pediatrics in Brooklyn.