5 HALLOWEEN TIPS FOR PARENTS OF CHILDREN WITH AUTISM
Related:
halloween and kids with autism
,
halloween tips for kids with autism
,
trick or treat with autistic child
,
halloween advice for children with autism
,
For children with autism, Halloween can be a very scary time. Debora Harris, president of the ELIJA Foundation and director of the ELIJA School on Long Island, offers her top five tips on how parents can make Halloween more fun and less frightening for a child on the autism spectrum.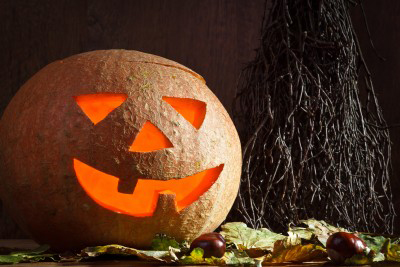 Parents of children with autism often find the holidays to be a difficult time of year. These three months leave parents, siblings, friends, and family feeling stressed and tired. Holidays are supposed to be fun, memorable, and joyous. With Halloween right around the corner, Debora Harris, president of the ELIJA Foundation and director of the ELIJA School on Long Island, has provided these five tips to better prepare parents and caregivers for the festive, sweet-filled day.
1. Start preparing your child early.
Help them understand the concept of Halloween. Fun songs, books, or movies are a great way to help prepare. Take your child to a Halloween store and let him dress up as Dora the Explorer, Peter Pan, or his favorite cartoon character. Build up the excitement!
2. Create a picture story and read it together.
Try to get a sense of how your child is feeling about the upcoming holiday. Feel free to create your own rules and traditions for Halloween that fit your circumstances.
3. Practice makes perfect!
Practice dressing up in costumes or trick-or-treating around the house to teach your child what to expect and how to act when the "big day" arrives. Act out specific scenarios like if someone asks them "What are you dressed up as?" or says "I love your costume!"
4. Do a walk-through of the neighborhood ahead of time.
Choose the houses you are going to visit and tell your neighbors what to expect and how to approach your child. Make sure there are not any spooky decorations or blinking lights that could upset your child.
5. Arrive early, be flexible, and have FUN!
The more confident and at ease you are, the more fun your child will have. And be sure to make mental notes throughout the evening to make next year even more special. Happy Halloween!
About the ELIJA Foundation
The ELIJA Foundation offers workshops and outreach services for families affected by autism. To schedule a private consultation, email Jane Kaplan at [email protected].
The ELIJA Foundation is located at 100 Periwinkle Road, Levittown, NY. For more information: www.ELIJA.org or 516-216-5270.
---
Get Your FREE Indoor Activity eGuide!
---
More News & Tips: Special Needs Articles
Marion K. Salomon and Associates Joins HASC
Bounce! Trampoline Sports Offers Sensory Bounce Time
South Setauket Center Helps All Children Feel 'Loved to Pieces'
Variety Child Learning Center Opens Second Location
Tips for Eating Gluten-Free at Every Restaurant