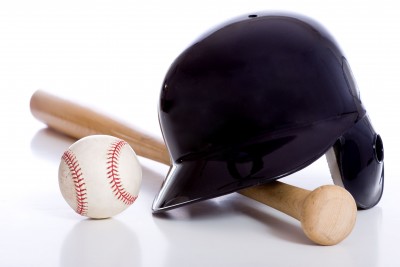 (BUSINESS WIRE) - It's the season where kids of all ages are gearing up for spring sports. And for many, that means baseball.
According to Lindsey Naber, Rawlings Sporting Goods brand manager, Spring Sports, today's baseball equipment is made with protection, comfort, and style in mind.
"From catcher's equipment made with PORON® XRD™ Extreme Impact Protection that protects against a fast ball to gloves made with soft, conforming leathers, baseball gear is made to help players stay in the game," said Naber.

Naber offers the following tips to help you choose the right gear:

Know what position your child is playing. Equipment is designed with specific features intended for the
different positions.

Make sure that the gear fits correctly. The equipment needs to feel snug, but comfortable. Avoid the urge to buy equipment that you feel your child can grow into.

Batting helmets are mandatory. While they are required at the plate, it it's good to wear one on the
baseball paths too. Look for helmets with the National Operating Committee on Standards for
Athletic Equipment (NOCSAE) certification.

When buying a glove, consider player position and age. Choose a leather glove between nine and eleven inches for a youth. It should close and form a good pocket. Catcher gloves have heavier padding to reduce sting from a pitcher's throw. First base gloves are longer for reaching, scooping and catching. Infield gloves are a smaller for making quick throws. Outfield gloves are longer and have a deeper pocket to handle high balls. Pitcher's gloves have a closed web to hide the ball and the pitcher's hand.

Most leagues require specific baseball footwear or cleats. Make sure they fit well, are made with durable materialsand breathable insoles. Always wear a moisture-wicking baseball sock for comfort and protection.


Check with your league to see if there are particular bat regulations. A lighter and shorter bat will help your child master the swing and hit the ball properly. When buying a bat, have your child hold the bat off to his side. If he is straining, choose a lighter one.



For more information, visit www.rawlings.com.

To win a Rawlings glove with PORON XRD, visit http://wildfireapp.com/website/6/contests/119231
Related Articles:
Preventing Sports Injuries in Kids and Teens