A recent post by one of our favorite bloggers, Linda Grant, the mom behind NYC Single Mom.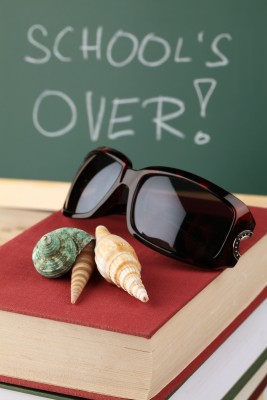 The school year is about to end (hallelujah) and the occasion deserves a celebration as it marks the end of a chapter in your child's school life and the beginning of a new one. For us, I am happy that there is reprieve--no more homework, no more racing to school everyday, no more morning routine, and no more arguments about going to bed.
This has been a great year for my daughter. She had a wonderful teacher which both of us will remember and who becomes the benchmark for future teachers.

My daughter has made great strides in reading, writing and arithmetic. She learned survival skills on dealing with her first mean girl and lived to tell the tale. She or should I say we befriended a lovely French family who sadly are moving back to France that we are going to visit next year. So was we move on to third grade.

And I think my daughter deserves a little celebration to this mini-milestone of her life.
Here are four ideas for celebrating the end of the school year:
Dinner at a favorite restaurant
Trip to the ice cream parlor
Playdate with a best friend
Trip to the book store to buy a book to read for the summer
Take your daughter for a manicure
Take your son to the batting cages
Linda Grant is a New York City Mom. She blogs at NYC Single Mom.