Samantha McLeod was 9 years old when she penned her first children's book inspired by her 8-year-old brother affected by autism entitled, "Normal?" Now, an author of two more books at the age of 15, McLeod reminds us of the poignant insights children can have that teach everyone a life lesson or two.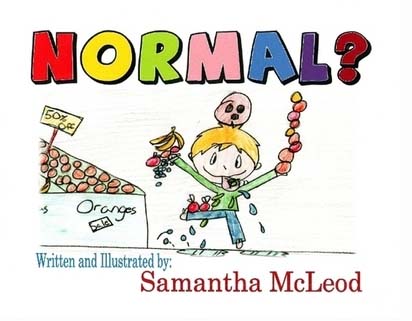 When Samantha McLeod was 9 years old, she set out to make her 8-year-old brother, Tyler, who is affected by autism, "normal." In doing so, Samantha learns a valuable lesson on acceptance and tolerance, ultimately realizing that being "normal" means nothing really at all. Inspired by this discovery, she pens her humorous journey in her first book, "Normal?"
"Normal?" has won the Progressive Academic Learning System's Autism Choice Award, and McLeod donates a portion of the proceeds from book sales to autism awareness groups.
Samantha has since published two more books inspired by Tyler and her family, "My Brother is NOT Special! (Or is he?)," which is illustrated by both Samantha and Tyler, and "Good Day, Bad Day."
Now 15 years old, Samantha spends her free time visiting classrooms and special needs schools to talk to students about writing and autism.
The books are available at www.lulu.com (All ages; $12.95).