Six-year-old Luke Sclater-Booth takes 10 medications a day and bares his arm for shots each week.
The Cross River, N.Y., boy is small for his age and struggles with high blood pressure, but despite all of Luke's challenges, his parents are happy to point out that their son has a future. And that's not something they'll ever take for granted.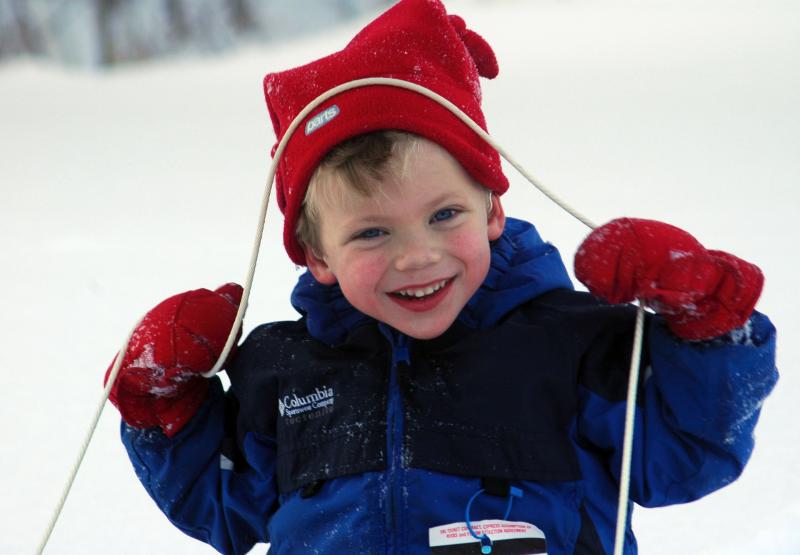 Luke is one of 600,000 Americans and 12.5 million people worldwide with polycystic kidney disease (PKD), the most common of all life-threatening genetic diseases. In fact, PKD affects more people than Down syndrome, cystic fibrosis, muscular dystrophy, hemophilia, and sickle cell anemia combined — yet there is no treatment and no cure.
PKD causes cysts to grow on the kidneys. Over time, these cysts multiply and grow, often leading to kidney failure.
 
From the beginning, the odds were against Luke, who was diagnosed with a relatively rare form of the disease, autosomal recessive polycystic kidney disease (ARPKD). ARPKD affects 1 in 20,000 babies and can lead to death within the first month. The more common form of PKD, autosomal dominant polycystic kidney disease (ADPKD), affects 1 in 500.
Kirsten and Stuart Sclater-Booth first learned something was wrong with Luke during a routine sonogram in their 35th week of pregnancy. After the doctor noticed that there was no amniotic fluid and sent Kirsten for more thorough tests, they found out that the baby had a severe kidney disorder and would not survive. In fact, the pediatric urologist who gave a second opinion actually wanted to induce labor that same day.

Another doctor, however, referred them to Mt. Sinai Hospital, where the staff stayed late that evening to evaluate the situation. Because of their uncertainty as to what type of PKD the baby had and his especially large abdomen, the doctor didn't want to induce a normal delivery. She believed a C-section offered the baby a glimmer of hope, while also ensuring a safe delivery for the mother.


Kirsten and Stuart decided to stick with this little bit of hope, and a C-section was scheduled for the next morning. Luke was born on September 1, 2000. Unfortunately, doctors still predicted he would die within a few hours — or a few days at most.


Despite the initial diagnosis, Luke survived, but not without a number of medical crises. He spent his first two months of life in the ICU and has had scar tissue in his trachea, two hernias, high blood pressure, respiratory syncytial virus (RSV), and complete dehydration. Kirsten and Stuart have two other children (neither of whom has ARPKD) — Eliza, 7, and Charlie, 2 1/2. Luke's battle with ARPKD has been extremely difficult for everyone involved.
"I don't know if I can even describe it," Kirsten adds. "There's no feeling like the feeling that your child is dying. There is no pain like that pain."
 
Happily, though, this fall Luke will attend kindergarten and, sometime soon, undergo a kidney transplant. His dad plans to be the donor.
 
Like Luke, more than 60 percent of PKD patients experience kidney failure and are forced to rely on dialysis or a transplant to live. Approximately one-third of children with Luke's form of PKD need dialysis or a transplant by their 10th birthday.

 
Although the recessive form of PKD is typically diagnosed during infancy or childhood, the first signs of the disease may vary greatly. In its most severe form, PKD begins in babies during pregnancy, and the kidneys become so large that sometimes the baby cannot pass through the birth canal. In addition, the huge kidneys can also impair the baby's breathing efforts. Other complications include high blood pressure and urinary tract infections.
Parents carrying the recessive PKD gene have a 25 percent chance of passing the disease on to each of their children. Typically with recessive disorders, there is no previous history in either parent's family.
For more information about the disease and to sign up to Walk for PKD, visit www.pkdcure.org or call (800) PKD-CURE.

Walk for PKD
—The New York City Walk for PKD will kick off at 9:30am, Sunday September 17, Battery Park-Castle Clinton. Registration begins at 9am.
Local contact: Susan Caplan, email [email protected] or (212) 794-1258.

—There is also a Long Island/Greater NY Walk on Saturday, September 16, which begins at 10am at Holtsville Park & Ecology Site, Buckley Road. Registration begins at 9am. Local contact: Gillian Kolodny, [email protected] or (516) 382-0902.

The Hudson Valley Walk for PKD will kick off at 10am, Saturday September 16, at Bedford Hills Memorial Park, 60 Haines Road. Registration begins at 9am. To sign your team up today, visit www.pkdcure.org or call (800) PKD-CURE.

—To sign your team up today, visit www.pkdcure.org or call (800) PKD-CURE.