Related: gift, registry, online, Deposit a Gift, DAG, wedding, bridal, baby, shower, Bar, Bat, Mitzvah, birthday, housewarming, new home, college, cash, deposit,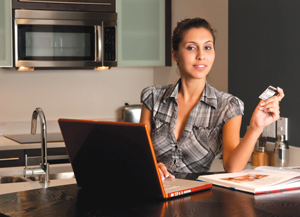 Online gift registries are the hottest thing around - they're a great way to ensure that expectant parents or newlyweds have exactly what they want and need.
But now Deposit a Gift (DAG) has revolutionized the gift registry concept by creating a service that allows anyone to build a unique and customized registry site. DAG can be used for any celebration or event that involves gift giving-from weddings to honeymoons, new babies to Bar Mitzvahs, and even for college funds and new homes. The choices are limited only by your imagination. DAG provides the tools for anyone to create a unique registry and event site for free.
Once a DAG registry is set up, it works like a regular gift registry: Gift givers visit the site, select the gift they wish to give, and contribute however much money they choose towards that gift. Instead of buying actual gifts, however, gift givers deposit cash into a personal registry that whoever the registry is for can use towards purchasing the gifts in the registry or anything else.
DAG provides clear and simple directions for setting up a registry. Check out the website for a video demo and sample registries.
Some of the registries are extremely creative and feature interesting and personal information, short anecdotes, and photos of the newlyweds, new parents or birthday girl, for example. Some of the unique baby registry themes include: Traveling Baby, My First Room, and Parent Pampering. Traveling Baby lists practical items like car seats, pop-up tents, baby luggage and diaper bags. Parent Pampering includes gifts such as healthy meal service delivery for a week, mommy and baby belly dancing classes, and mommy and daddy night out. There are also more traditional registry items such as cribs, car seats, high chairs, etc., but DAG offers new parents the opportunity to request unusual items like baby's first photo session, cord blood banking, or baby swim lessons.
Gift givers can be as frugal or generous as they choose. When users are ready to spend the money, they may cash out with a gift card, check, or even a direct deposit. While creating the registry is free, DAG charges a service fee of 7.5 percent of the total gift purchase balance, which can be paid by the gift giver or receiver.
For more information, visit www.depositagift.com.
---
Get Your FREE Indoor Activity eGuide!
---
More Technology Articles
Unplugged: How to Get Your Family Offline and Back to the Dinner Table
What Parents Can Do to Stop Cyber Bullying
4 Signs Your Child May Be the Victim of Cyber Bullying
A Revolutionary Gift-Giving Idea: Deposit A Gift
Stuff We Like: Cool Products for Kids and Moms - May 2010

Be a good fellow parent and share this with a friend who would be interested
Local Technology Sponsors
See Our Technology Directory