A Rockland County dad of two and NYMetroParents staffer talks about his family's favorite holiday tradition and how it's evolved over the years.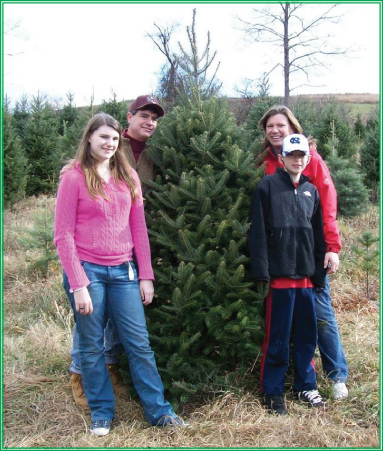 By far, our favorite family tradition revolves around our Christmas tree -- can't get put up early enough, can't stick around long enough.
When I was young, the family artificial tree would magically appear one mid-December morning when we kids woke up. It was all decorated and ready to be stocked with gifts. As exciting as that morning was, after I got "married with children," my wife and I began our own tree tradition: Every year on Thanksgiving weekend, we head up to Orange or Dutchess County to cut down our own live trees as a family. By Sunday night, both are up and decorated. Yes, BOTH. Another tree tradition was born when the kids started bringing those cheesy handmade decorations home from school. Our two trees now consist of the official family "ooh, look at our beautiful" Christmas tree upstairs, and a "family fun" one downstairs loaded with -- you guessed it.
Jim Russo, a devoted Rockland dad and an NYMetroParents senior account manager
Also see: NYMetroParents' Holiday Bazaar of Traditions, Memories, Insights, and Gifts