As the school year begins once again, it's a good time to think about what it is our children really need to be learning.  What subjects are important?  What skills are going to serve them best in their lifetimes? How can we as parents help them succeed?

   In his brilliant bestseller The World is Flat, about how globalization has changed our world, Thomas Friedman advises young people, "You actually want to be really adaptable. You want constantly to acquire new skills, knowledge and expertise that enable you constantly to be able to create value…It is imperative that we be the best global citizens that we can be…"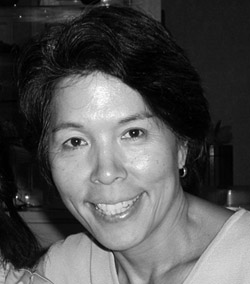 "To remain economically competitive…Americans are going to have to understand the rest of the world. And the way you do that is by learning their languages and understanding their cultures," said Marty Abbott, director of education for the American Council on the Teaching of Foreign Languages, in an article in the Austin American-Statesman.

   Towards this end, Briarcliff High School recently began a cultural exchange program with China.  In January, several Beijing high school students and their teacher will come and spend a semester in Briarcliff. The district is also establishing a program with Pace University to allow high school students to learn Mandarin and soon, a group of Briarcliff students will visit a Beijing high school as well. Although this is just a small step towards helping our young people learn about the world, it's an important one.

   Because, according to the Austin American-Statesman article, "…most colleges do not require much foreign language study…foreign languages aren't emphasized in elementary and secondary schools, in contrast with the practice in the rest of the industrialized world. And yet the importance of foreign languages — for national security, global competitiveness and cultural understanding — has never been greater."

   Margaret Spellings, Secretary of Education, has expressed concern about the fact that while 200 million children in China are studying English, only about 24,000 elementary and secondary students in the United States study Chinese.

   My 20-year-old son was struck by just how smart and eager to learn all these children are when he taught English to kindergarten and elementary school children in Xi'an, China this summer. Kids learn the English alphabet in kindergarten and learn to read and write English in first grade. "All the young people, from kindergartners to college students, are so hungry to learn," he reported, "They are curious and want to know all about you…and they all speak English."  He contrasted that with many of the young people he knows here who don't seem to have any interest in the rest of the world at all.  In fact, upon his return, friends asked him, "How was China?"  My son responded that it was an amazing experience. "Cool!" was their reply, and that was the end of the conversation.

   How will these young people understand the world they are growing up into and how will they fare in an increasingly global economy?  Fortunately, the U.S. Department of Education recently established new student grant programs to encourage college students to study subjects that will be important in the global economy: computer science, engineering, life and physical sciences, technology, mathematics, and languages such as Arabic, Chinese, and Urdu. But this won't do much good for students who simply aren't interested.

   The foundation for a global perspective needs to be established when our children are young. We parents need to instill in our children the curiosity and hunger to learn about other cultures, languages and peoples. We need to encourage them to be ambitious and take the challenging courses in school. And we need to help them understand that the United States is not an island, that they live in a competitive and global society, and that, like it or not, they are going to be citizens of the world.