American Mothers, Inc. (AMI), a nationwide organization dedicated to the spirit and multi-faceted job of motherhood, is now soliciting nominations for its 2011 Mother of the Year and Young Mother Of The Year Awards.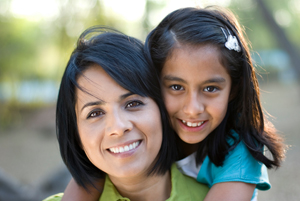 These annual awards honor two awesome moms who serve as an inspiration to other mothers across the nation. These moms "balance it all" – social life, spiritual life, job, family, and volunteer work. To qualify for these awards, the nominees must first and foremost be involved and loving mothers. These women must also be active in their community and in a faith-based organization, and they must have been married. The Mother of the Year must have at least one child over the age of 18. The Young Mother Of The Year's children must all be under the age of 18. Nominees must be a resident of the United States, District of Columbia, or Puerto Rico. Entries must be postmarked by February 20, 2011 and received by March 1.
Nominate a Young Mother of the Year
American Mothers, Inc. is an interfaith, non-political, non-profit organization for women and men who recognize the important role of motherhood through educational programs and community outreach. For more information or to view past winners, visit www.americanmothers.org.