Bring the family to Central Park the weekend of August 5 and 6 for the annual "Chill Out!" celebration. The event boasts a weekend full of icy activities; making a splash at this year's event is "Queen of 30-Minute Meals", Rachael Ray, whose new daytime talk show premieres on September 18, nationwide. On August 5, Ray will prepare a scrumptious feast fit for even the most discerning of bear palates.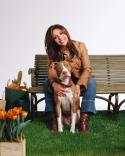 Weekend activities, all happening both days, include:

Ice Chefs: Guest chef faces off against a Central Park Zookeeper to create a scrumptious treat for famous polar bears, Gus and Ida. Equipped with ingredients as wild as whipped cream and as tempting as tilapia, the "chefs" aim to create the most appetizing ice cake. The first culinary masterpiece devoured by one of the bears wins! Saturday, Rachael Ray steps up to the polar bear plate and Sunday, a chef from Restaurant Associates faces off against a Zookeeper. (1:30 pm)

Ice Carving: Artists armed with a huge block of ice and chainsaws will amaze onlookers as they pay frosty tribute to Arctic animals. These cool carvers from Ice Fantasies in Brooklyn never disappoint. (1:30-4 pm)

Crazy-Cool Treats: Penguins, snow monkeys, otters, and many other Zoo residents will receive savory snacks ranging from live fish to vegetable popsicles. (10 am-4 pm)

Beat This: Take a seat at the Wildlife Theater's Main Stage and learn about a polar bear's search for his rhythm of life during a presentation of Polar Bear and the Beat (10:45 am and 3 pm). Or catch the Wildlife Theater Players' new show, A Penguin State of Mind, and discover how penguins and humans have more in common than just walking on two feet. (11:45 am and 4:15 pm)

Arctic Activities: Waddle like a penguin, outwit a polar bear in a game of "tag", and make a fan featuring Gus. (10 am-4 pm)

The Central Park Zoo is located at 64th Street and Fifth Avenue. Admission is $8 for adults, $4 for senior citizens, $3 for children ages 3 to 12, and free for children under three. Admission includes entry into the main zoo, and the Tisch Children's Zoo. Summer hours are 10 am to 5 pm weekdays, and to 5:30 pm on weekends and holidays. Tickets are sold until one half-hour before closing. For further information, call 212-439-6500 or visit www.centralparkzoo.com.