From Disney's "High School Musical" franchise to "Glee," it's clear there's an appetite for musical theater. But beyond entertainment, performing arts—proven critical to learning—are less accessible in schools than they once were. We're issuing a call to action.
This spring, the National Center for Education Statistics released a study that, sadly, wasn't very surprising. Arts education is on a dramatic decline in this country. "Most troubling," a press release stated, "is an equity gap between the availability of arts instruction as well as the richness of course offerings for students in low-poverty schools compared to those in high-poverty schools." More than ever, parents need to stand up and supplement their children's arts educations. We spoke with three different teachers in varying performing arts disciplines about how their craft can augment everything from everyday academics to, well, the human race as we know it.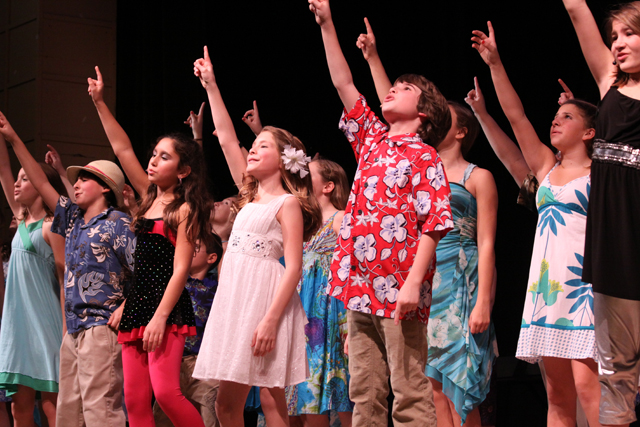 Theater
"We know that a lack of arts programming is evident in the schools," says Susan Agin, the director of the Queens Performing Arts Center, "and our goal is to enhance in-school literacy programs and provide cultural opportunities to students where a lack of arts programs is evident." PAC has found a creative way to support both literacy and the theater. Their children's book club and performance series is a popular program where they dramatize well-known books such as The Little Engine That Could and Fish Face, both aimed at elementary school kids.
"We bring the books that they read in their classrooms to life, which teaches them that reading is about pleasure," Agin says. The impact of the programs is evident at the performances. "From the moment they take the stage, the students are clapping, singing, gasping, ooing and aahing. We know that we've made a lasting impression on them. Reading and theater will be far more likely to become a constant in their lives."
The educational benefits from theater can reach far beyond the entertainment and even literacy values, and into the realm of social-emotional development. After all, art does imitate life. PAC's productions deal with real-life circumstances, including bullying, self-confidence issues, or family struggles. "All of these troubling realities are addressed on the stage in a way that's easy for kids to absorb," Agin says.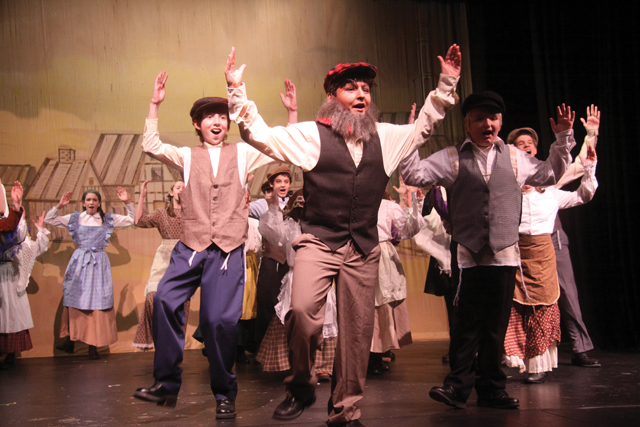 Musical Theater
In September, Ben Hartley opened the Broadway Arts Factory in midtown Manhattan to help children, no matter what their family's income bracket is, learn how to perform in musical theater. Hartley, who has spent the last five years running a summer program called The Broadway Experience, decided to open the nonprofit and have it run like a school on a year-round basis. Because it's set up as a nonprofit, he is able to seek private donations to fund the program. It's not just school budgets getting cut; less discretionary household income has many families saying sayonara to costly extracurricular activities.
"We want to address that problem," Hartley says. "We want any talented and passionate kid to be able to come to us and audition." While programs like those at Laguardia High School (a.k.a. "the Fame School") exist to focus on the performing arts, he explains, students have to choose one discipline from the very beginning: music, drama, or dance. "Musical theater is a combination of all those things. Our emphasis is triple threat. You have to be able to be a singer, dancer, and act, and that's what we're going to teach them."
Dance
Jo Matos, the children and young dancers program director for the Joffrey Ballet, also believes that the benefits to studying in the performance arts will extend outside of the craft itself to impact other academic disciplines. "People in education who understand that there are seven intelligences will understand that some people need hands-on, kinetic learning," she says. For kids who are kinetic learners, dance is two-fold, she explains. "It's the place where they will excel, and as they get older, they can use the tools they learned to compensate in areas they don't necessarily excel in, like visual or auditory learning."
For most children, school is presented in the visual and auditory manner. The teacher writes on the blackboard, and the student absorbs the lessons in this one-dimensional way. Dancers have to use multiple comprehension methods to succeed. "They have to master multi-tasking. They have to listen. They have to memorize the dances and physically do them. Imagine how hard that is to pull together!" Matos says. "It's a huge skill set for a child to have."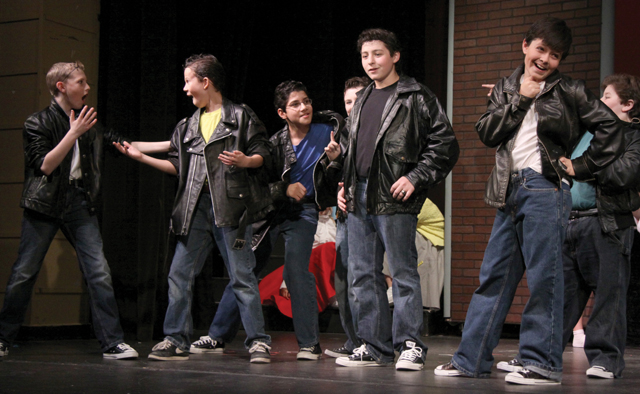 Budget slashers are missing the bigger picture: They're not seeing the relevance of music, art, and dance in education. "I think a lot of people think arts courses are just about having fun. They're not about having fun—that just happens to happen," Matos says. "It's about developing certain skills. A ballet class is perfect for someone who needs structure. For me, ballet was heaven. I knew what to expect, the rules. On the flipside, algebra was a nightmare. With no clear constants, it made no sense to me. Musical education is thought by many to unlock mathematical skills."
Children who are involved in arts learn discipline. They learn that it takes a very long time to become a master of something. It gives them confidence because, in addition to training in a studio, there's a performing element, and that helps you figure out who you are and what your identity is. The arts create a space that celebrates individuality in every student.
Even if children don't end up performing, the life lessons are unparalleled. "To be a civilized person in society, you have to have art," Matos opines. "Every day schools are experiencing cuts, cuts, and more cuts. We are bordering on becoming an uncivilized society where we sit at machines all day and punch in numbers. Art shows children that there's another side of life. It teaches them that they can create something where there was nothing."
If your child wants to take musical theater classes, be sure to check out our directories. We have many options for musical theater classes at studios in Westchester, Rockland, Brooklyn, Queens, Manhattan, Long Island, and Connecticut.