Activities


Family Outing
Field Station: Dinosaurs Alive!
Travel back a few eons in Earth's history with a visit to Field Station: Dinosaurs, a remarkable dino park nestled in the New Jersey Meadowlands just outside NYC.
Plus: Dino-Mite DIY Projects

Theater Review
Cirque du Soleil 'Zarkana'
A tantalizing, funny, and physically thrilling show that your kids will love just as much as you do.




Where-To Guide
Pick Your Own Berries
Bring home bunches of strawberries (get 'em while you still can!), blueberries, blackberries, and raspberries to make into your own pies and jams, or just eat them on the spot.


For events and activities occurring this month,
see our Online Calendar.
---
Features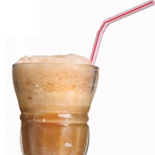 The Luncheonette
Once a week, Marcelle Soviero's mother took her to Uncle Joe's soda shop. This family-owned restaurant became a place where she learned compassion and...
Plus: Local Parents Share How They are Learning to Let Go


After-School Special

Slow Down!
5 Tips to Managing Your Child's Hectic After-School Schedule
Do you worry that your child's busy extracurricular schedule is taking up all of her free time?
Plus: Stress-Free Back-to-School Shopping


How to Connect with Your Preteen
From experience this writer says that preteens want to spend time with their parents. Staying connected and having an open and positive communication with your preteen helps them build self-confidence and a healthy self-esteem.

Food & Nutrition
New Cooksbooks We Love
Our favorite new books on food for families, including some great cookbooks for everyone from busy moms to picky eaters, the latest nutrition guides for parents, and go-to guides.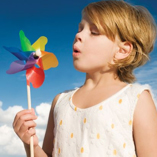 Health
How One Mom is Fighting Air Pollution—and What You Can Do to Help
What a Bronx mother of twin boys found that the building she lived in might be making them sick becuase of mold and...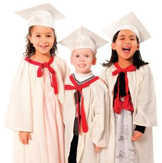 Quotables
The Best of the Rest of the Web:
Moms Take Over Social Media, Rise of the SADH, and Reaching for the Stars.

Special Needs
Does ADHD Exist?
The belief that ADHD, attention-deficit hyperactivity disorder, isn't real is a serious threat to the timely treatment that can transform the lives of young people. A doctor weighs in.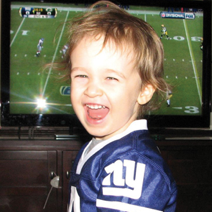 Sports
Sports Fans May Benefit Academically and Socially
If your child can cite the on-base percentage of every player on the Yankees or spends hours playing Madden NFL on Xbox, have no fear. Research shows that sports interest may help...



Stuff We Like
Fun Ways to Stay Hydrated
Is your child drinking enough water? Because infants and young children are more likely to become dehydrated than older kids (more on that here), make a habit of keeping water handy.
---
Directories