It's true celebrities may go over the top with unique and quirky names when it comes to naming their babies. Here are the best and worst celebrity baby names of 2011.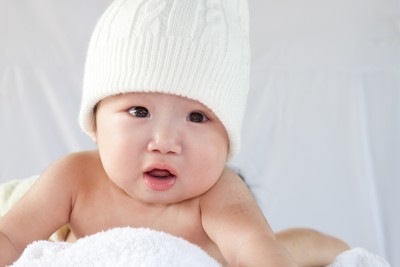 A ranking of the best and worst celebrity baby names of 2011 based on a poll of more than 10,000 site visitors to BabyNames.com:
Best Celebrity Girls' name: Willow Sage Hart (Pink & Carey Hart)

Best Celebrity Boy's name: Mason Evan Smith (Ne-Yo & girlfriend Monyetta Shaw)
Worst Celebrity Girl's name: Zuzu Audry Peterson (Tania Peterson & Phil)
Worst Celebrity Boy's name (a tie):
Bear Blu Jarecki (Alicia Silverstone & Christopher Jarecki)
Moroccan Cannon (Mariah Carey & Nick Cannon)
"Celebrity parents have a huge influence in baby name trends," says BabyNames.com founder and CEO Jennifer Moss. "As long as the names aren't too far out, you could see celebrity-chosen names hitting the top 10 within a year."
Read more:
Survey: More than Half of Parents Wish They'd Named Their Kid Something Else
Quick Poll: Would You Change Your Baby's Name?