The latest entry into the kids' clothing biz is Putnam Valley mom,
Kimberly Scialdone
. Her in-house model/spokesbaby, Alexandra, 17 months, would undoubtedly agree that it's never too early to sparkle.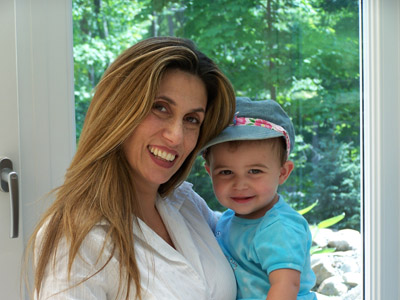 The story of the launch of
BabyMelon
, Scialdone's online baby clothing line, is a familiar one. Resorting to DIY when she couldn't find anything cute enough for her own cutie pie, she began taking plain onesies and T-shirts, tie-dyeing them and "jazzing up a few of her outfits with rhinestones", adding Alexandra's name, and sayings like "Daddy's Girl".
Soon, playgroup moms were asking, 'Where did you buy that?' and 'Will you make one for me?', and Scialdone was in the baby clothing business — and further away from the end of her maternity leave. A third and fourth grade teacher at Woodside Elementary in Peekskill for 12 years, Scialdone had intended returning to the classroom after a few months, but that plan now seems to be on the back burner — at least until Alexandra is a schoolgirl herself.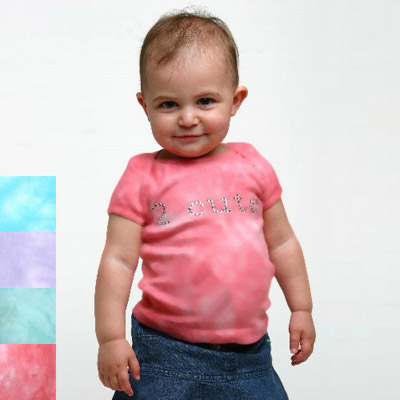 While the website,
www.babymelon.com
(after Alexandra's nickname, Melon Head, coined at birth for her perfectly round head) is just up and running, the business has been in the planning stages for several months. Online, she was able to connect with another local mom, Jann Mirchandani, of Yorktown, who runs Mirchandani Consulting, a graphic and web design firm. Mirchandani created the website, where Alexandra and friends model the line. Short-and long-sleeved T-shirts and onesies range from $21 for tie-dyes, to $39 with personalized sparkles, to $78 for outfits adorned with Swarovski rhinestones. There are also pants with crystal trims ($19). Sizes range from 3 mos-4T.
Scialdone's plan is to grow the line steadily with new products and larger sizes, and to see BabyMelon in Westchester and Manhattan kids' boutiques. What started out as "a simple T-shirt business" is becoming, on some days, a fun at-home endeavor; on others, Scialdone confesses, what feels like an "extravagant, overwhelming project." But every day, she concedes, is a chance to learn something new about entrepreneurship. "Maybe when I return to teaching, I'll be teaching business!" she laughs.
Kimberly Scialdone can also be contacted at
[email protected]
or (914) 498-9551.