Expanding on his artistic balloon twisting service, Brooklyn Balloon Company, creator Robert Moy is now expanding his party services to include fun face painting in the New York City area.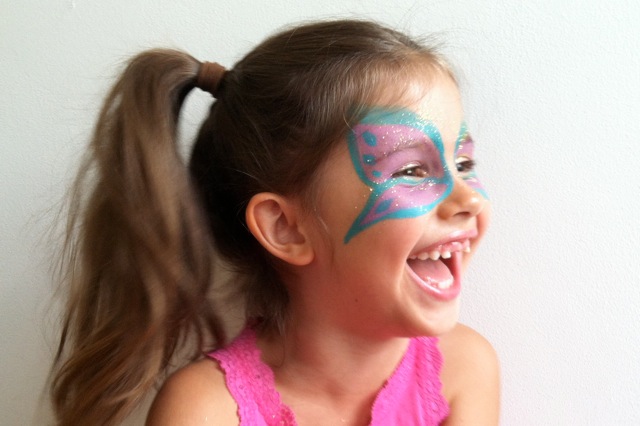 What encouraged you to expand your services to face painting, when Brooklyn Balloon Company was already so successful?

I do a lot of parties where there also is face painting. The two complement each other perfectly and I wanted to do something much cooler than what was out there. Eventually, we can offer party theme packages where balloons will match the face painting. Last year, I added a 15 min balloon magic show to my balloon twisting package and that is a huge hit. We also added birthday balloon decor this year, [which includes] table- or floor-to-ceiling custom helium bouquets with twisted balloons inside of clear balloons. I even offer hand painted balloons for weddings!

What inspires your designs?

Kids inspire me to design balloons that they would want to play with, and aesthetically I'm influenced by fashion, art, toys, and street style.

Do you offer balloon twisting and face painting as a packaged deal?

We do it together sometimes and also separately. I have two awesome face painters who understand my brand and design vision.

Do the face painting designs you offer change based on seasons/trends?

Our customer expects us to be always on trend. We 're doing lots of floral designs for fall, and also leopard and zebra prints with neon and glitter accents. I added some quirky hipster glasses, a mustache with a tear drop, and retro KISS designs too. We come up with our face painting assortment and design direction before the start of each season.

What are some of your most popular designs?

Heart, glitter star, and leopard print are the most popular for girls. Superheroes are most popular for boys.

Can you suggest some fun Halloween-themed face painting designs?

I think the classics look so cute on kids − skeleton, witch, jack-o-lantern, ghost, mummy, Dracula.

For more information on Brooklyn Balloon Company's balloon twisting and face painting services, visit brooklynballooncompany.com. Face painting rates start at $300/hour. Enjoy a discounted rate of $200/hour during the month of October.