Starting a family is an exciting time — filled with emotions ranging from joy and excitement, to apprehension.  You can proactively take charge of this important stage of your life by finding the right obstetrician to guide you through pregnancy and delivery, and by choosing a hospital with outstanding technology and amenities for your needs. 

   Of course you want your OB to have excellent credentials and a good reputation, but you also want a doctor who makes you feel comfortable during the next nine months. Nothing beats having a face-to-face meeting with an OB to discuss pregnancy and delivery topics, and see if you and the doctor are a good match.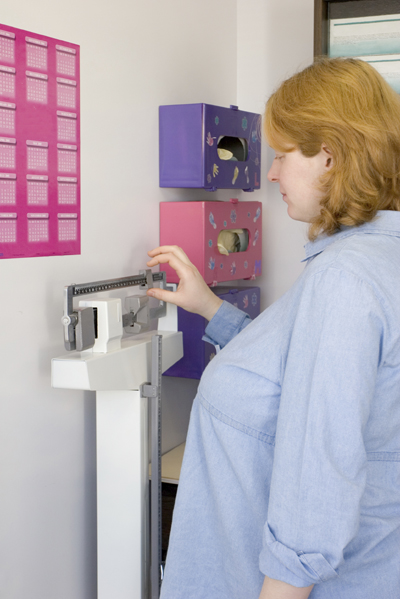 If you choose your OB before you become pregnant, then you have already started to develop an ongoing medical and personal rapport.  Ask yourself if this is a doctor who you will feel completely comfortable with as your body changes. Try choosing someone who is responsive to your concerns, understands your preferences, and makes time to answer your questions. 

   If you're new to the area, you may want to ask for recommendations from other new moms. Other sources of OB information to tap into are: pediatricians, family practice doctors, neighbors with young children, nursery school or day care contacts, and local hospitals. 

   Your doctor's hospital affiliation may help guide you in the decision-making.  You want your OB to be affiliated with a hospital that can provide advanced care, such as a state-certified Level III Neonatal Intensive Care Unit for premature or sick babies, while still offering family-friendly amenities.

   Be sure to call a few local hospitals to set up tours of their maternity centers.  Be sure to ask questions as you walk through each hospital. You may want to find out the likelihood of a private room, if there are overnight accommodations available for your partner, what the visiting hours are, rooming-in options, and how the hospital can best accommodate any personal interests or needs.

   As you walk, see if there is a pleasant feel about the maternity center and look for amenities you believe will make your labor as comfortable as possible.  Will you have your own bathroom with a shower? Do you see a comfortable chair — or even a rocking chair — in the room?  Do the labor rooms have a warm and welcoming feel?  What kind of privacy and security will you be assured? Look into what kind of prenatal classes are offered to expectant parents.

   You also want to find out specifics about staff and certifications.  For example, does the hospital have board-certified doctors, nurses with specialty certification, and certified lactation consultants on staff?  Another good question to ask: Has the hospital won any awards for its maternity center?

   After delivery, you'll need the next few days in the hospital not only to recover, but also to prepare for your new life when you head back home.  When I visit my patients at the maternity center, often I find exhausted but overjoyed moms and dads beaming with pride at their new baby, and then they look at me and ask, "Now what?"  This is the time when an extensive post-natal hospital program can help make an easier transition from pre-baby to family.  Find out if the hospital offers parenting classes or other educational programs.  If you are planning to breastfeed, ask if there are certified lactation specialists to guide you and answer your questions.  Find out if the hospital has a telephone "warm line" that you can call with your questions any time of the day or night once you are home with your new baby.

   As a parent, your greatest hope at the end of this journey is for a healthy child.  But if something should go wrong, you want to be assured that your child will have the best care available.  Most newborns do not need the services of a Neonatal Intensive Care Unit (NICU), but having a Level III NICU gives parents peace-of-mind in knowing that the hospital has the most advanced technology and the medical expertise to care for premature babies as young as 25 weeks, as well as newborns who are critically ill, or in need of surgery. 

   Communication and feeling comfortable with your OB and hospital choice are vital to a positive pregnancy and labor experience.  Being pregnant and having a baby can be one of the best experiences of a woman's life.  It's a "life event" that is special for the entire family.  And it can be even more positive if a woman explores her options for choosing an OB and hospital that best match her maternity needs.

FRANK LaBARBERA, M.D., has been practicing for 20 years. He is chief of Obstetrics and Gynecology at White Plains Hospital Center (WPHC), where The William & Sylvia Silberstein Neonatal & Maternity Center has been recognized with a 5-star rating for clinical excellence in maternity care from HealthGrades, the nation's leading source for independent healthcare quality information.  The Hospital is an affiliate of the New York-Presbyterian Healthcare System. For more information, visit www.wphospital.org or call (914) 681-0600.