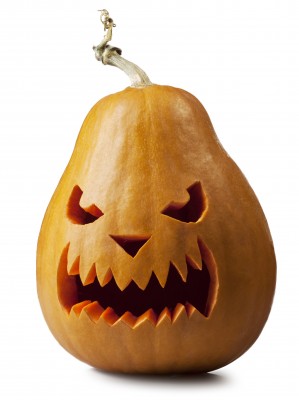 The Goonies (Rated PG, ages 11 and older), 1985
A band of pre-teens who live in the "Goon Docks," discover an old Spanish map that leads them on an adventure of secret caves, an odd lighthouse, treacherous traps, and a hunt for the long-lost fortune of One-Eyed Willie, a legendary 17th-century pirate in this story written by Steven Spielberg.
Hocus Pocus (Rated PG, ages 11 and older), 1993
The Sanderson Sisters, three witches, are resurrected in Salem, Massachusetts on Halloween night in this Disney comedy. Two teenagers, a young girl, and an immortal cat team up to try to defeat the sister witches.

Edward Scissorhands (PG-13, ages 13 and older), 1990
Imagined by director Tim Burton, this romantic fantasy tale is about an "uncommonly gentle man," played by Johnny Depp, who has scissors for hands. Edward Scissorhands, who was created by an inventor, is taken in by a suburban family where he falls in love with a beautiful teenage girl.

The Addams Family (Rated PG-13, ages 13 and older) 1991
The eccentric family, based on the famous 1960s TV series, is skeptical of the man who appers at their front door claiming to be a long-lost Uncle Fester.