MAKE YOUR OWN HALLOWEEN MONSTERS OUT OF CLAY
Related:
do-it-yourself Halloween Decorations
,
Halloween arts and crafts
,
Halloween party game
,
Modeling Clay: Spooky Creatures
,
Modeling Clay: Spooky Characters, a new arts and crafts how-to book, provides step-by-step instructions for the perfect do-it-yourself Halloween Decorations. Whether you're looking for a Halloween party game or an arts and crafts activity, this book has you covered.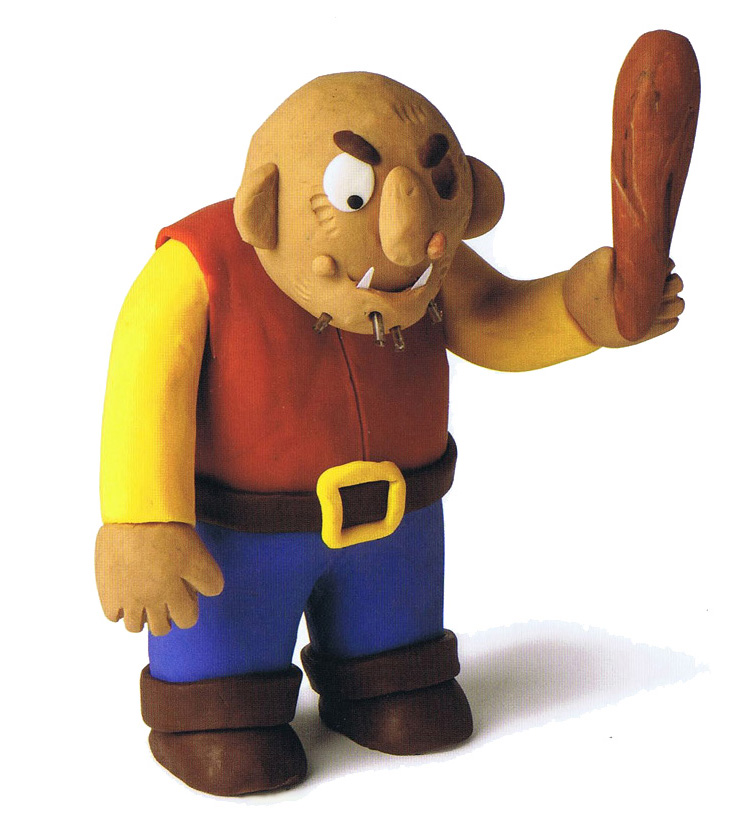 You're kids will have a blast creating monsters like this ogre with the help of Modeling Clay: Spooky Characters, a new book from Barron's Educational Series.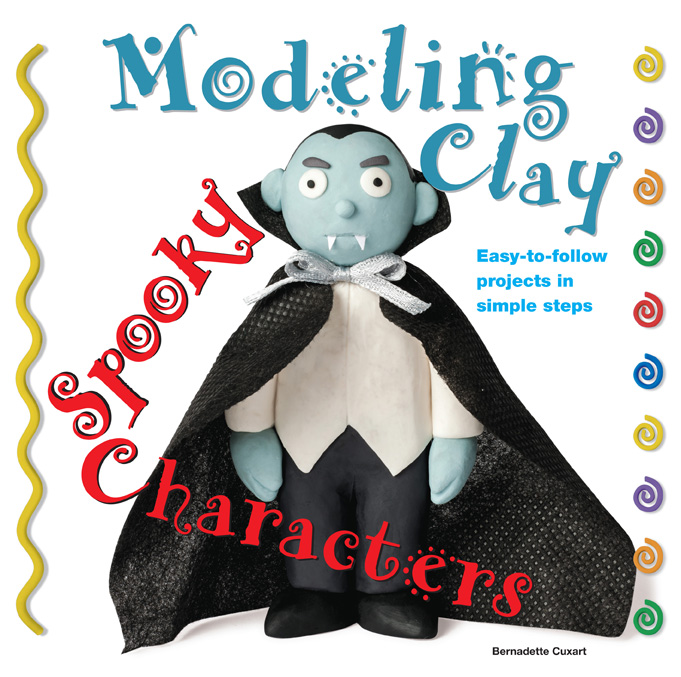 Grab a glob of clay and your little mad scientist helper and get ready to do the monster mash—not the dance, though. In her book new book, Modeling Clay: Spooky Characters, author and illustrator Bernadette Cuxart gives step-by-step instructions for making vampires, mummies, witches, and more. As you channel Dr. Frankenstein and create a few creepy creatures of your own, you'll be surprised at how easy it is to bring monsters to "life." This ogre is just one of dozens of "spook-tacular" sculpting projects covered in Spooky Characters.
1. The body is a cylinder rounded at one end. Model the arms and legs with little sausages, the latter much thicker. You will need half an oval for the pants top.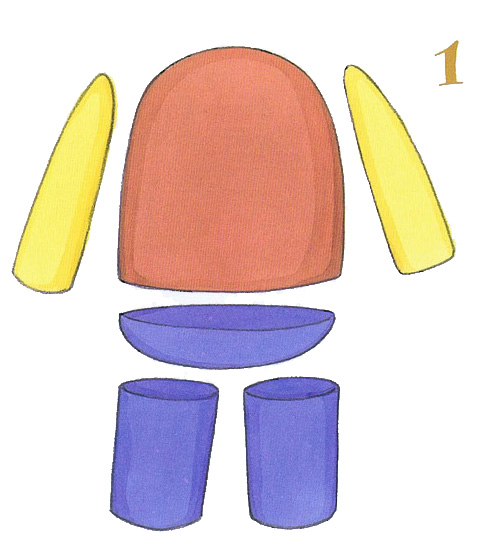 2. Join the legs to the pants top and smooth out the joins. Stick the pants onto the body.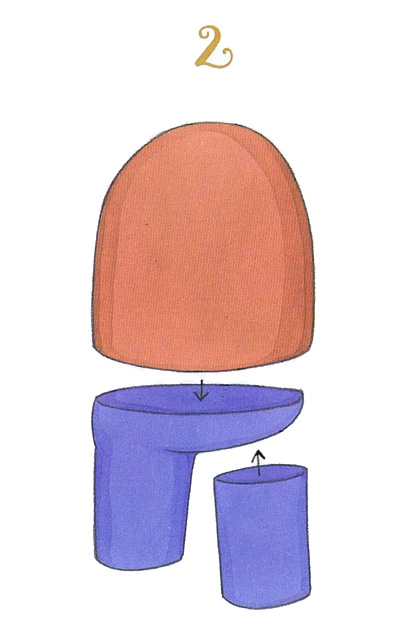 3. Make the handsby cutting the tip off a ball and flattening it a little. Mark fingers using a toothpick. To finish, stick the hand onto the corresponding arm with a piece of toothpick. Stick the arms onto the body with pieces of toothpick and bend one arm at the elbow. Stick and smooth a colored triangle onto each shoulder for it to look like a vest.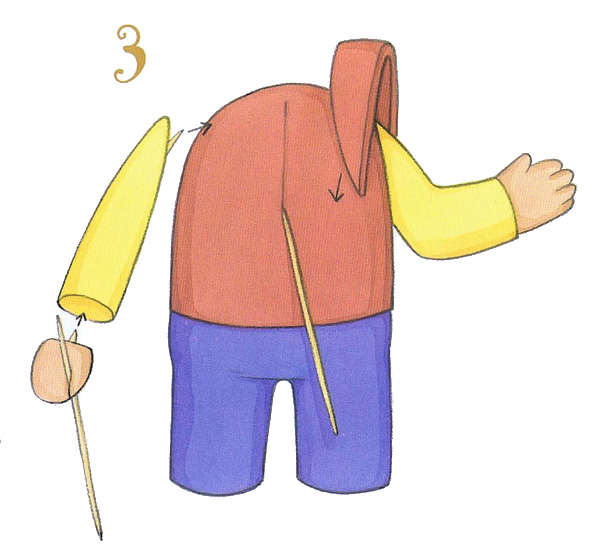 4. Make some boots by sticking half ovals into the legs and adding a flat strip around the ankles. The belt can also be a flat strip, to which you can add a buckle made from a sausage.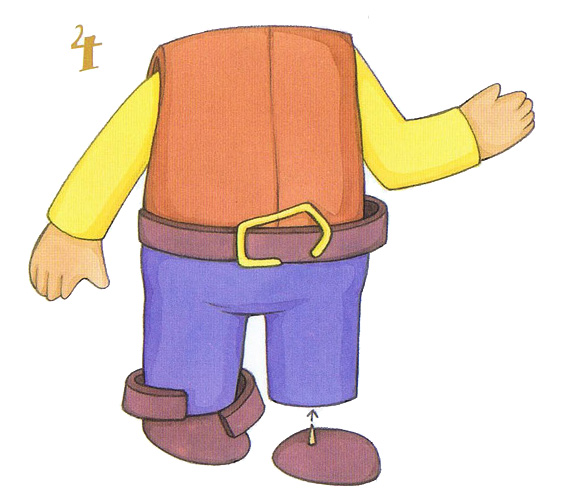 5. Model an oval for the head and make the face. Faces are simple. A little ball for the nose. A stripe made with a toothpick for the mouth (or a skewer if you want it to be bigger). The ears are made from flattened ball each. And for the eyes, you have to make little balls and flatten them one over the other, smaller each time. You can add a white one at the end to simulate shine. Instead of one of the eyes, leave a hollow to make him scarier. Add the chin with a flattened half ball, smooth the joins and stick on some construction paper fangs.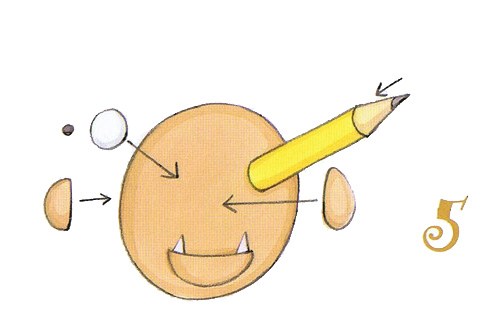 6. To finish the face, you will need: little balls for warts, little sausages for eyebrows, a bendy straw to mark the scars, and some pieces of plastic tube for the beard. Stick the head in at chest height so that he appears hunchbacked. Place a modeling clay club in his hand.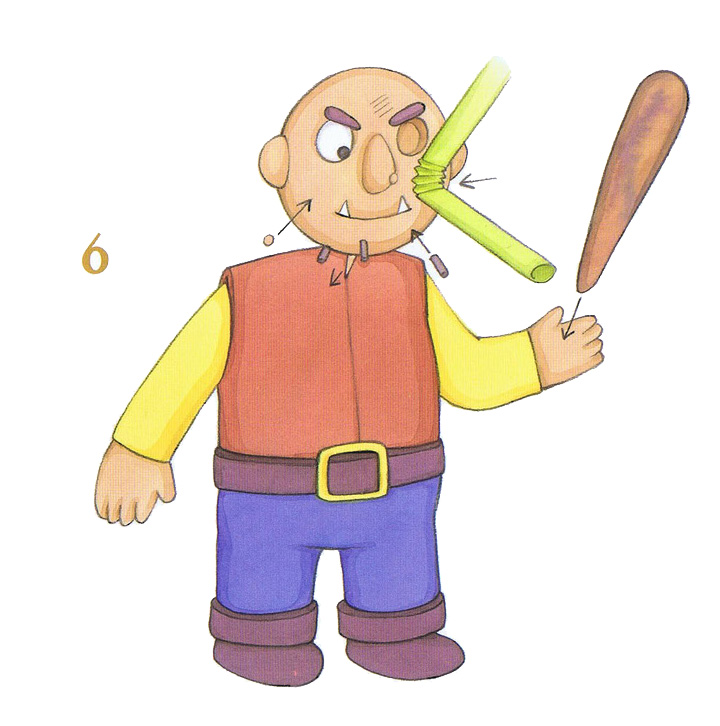 Excerpted from Modeling Clay: Spooky Characters. All images Courtesy of Barron's Educational Series ©2013 All Rights Reserved.
---
Get Your FREE Indoor Activity eGuide!
---
More Halloween Articles Articles
7 Tips for Trick-or-Treating with Your Toddler
New Book Encourages Kids to Give Up Halloween Candy
Halloween Activities in Bucks County, PA
DIY Alien Monster Egg Halloween Decoration
Toddler-Friendly Halloween Events in Fairfield County, CT