DISCOVER THE MAGIC WITH DISNEY HALLOWEEN COSTUMES
Related:
halloween costumes for kids
,
disney costumes
,
disney merida
,
disney neverland pirates
,
Halloween is the best excuse all year for the entire family to dress up, and Disney Store's Halloween costume line has everyone's absolute favorite characters and the most authentic Disney styles.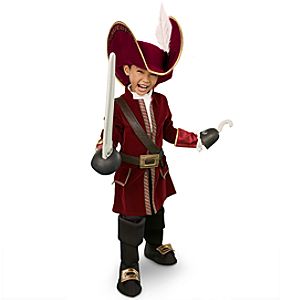 For years and years, Disney has provided children (and grownups!) fodder for imaginative games of dress-up. It's no surprise then that they're a perfect fit for the most important fancy dress night of the year: Halloween. As usual, Disney has a line of original new characters to tempt the whole family, from newborns to adults (well okay, you might be more tempted by the adorable baby costumes than your newborn is, but it still counts if you get the Tinkerbell wings to stay on!) Disney also has classic favorites, for the nostalgic among us.
Costumes include Merida from Brave, Jake and the Neverland Pirates from Disney Jr.'s hit TV series, and super heroes inspired by The Avengers. There are also traditional best-sellers, including Mickey Mouse and the Disney Princesses. Cinderella is having a particularly big year, as the movie is being rereleased on DVD. To celebrate, Disney Store has three different styles to select from, and they all come with glittering accessories that no child could resist.
Whether you decide to do a matching family costume or if each child wants to persue their own theme, Disney has enough options to satisfy the whole family, and each one will make your trick-or-treaters happy -- especially when impressed neighbors dole out treats to reward such convincing Disney characters.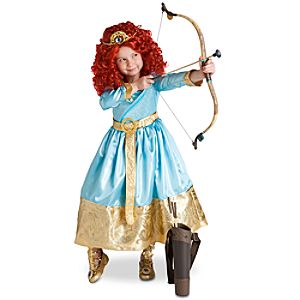 ---
Get Your FREE Indoor Activity eGuide!
---
More Halloween Articles Articles
7 Tips for Trick-or-Treating with Your Toddler
New Book Encourages Kids to Give Up Halloween Candy
Halloween Activities in Bucks County, PA
DIY Alien Monster Egg Halloween Decoration
Toddler-Friendly Halloween Events in Fairfield County, CT