Doodle 4 Google gives kids across the country a chance to show off their art and drawing skills on Google's homepage. Get details on the 2012 contest theme and entry deadline.
Children in kindergarten through 12th grade who love art are encouraged to throw their hat in the ring and submit their artwork to Doodle 4 Google, an annual competition in which the winning drawings appear on Google's U.S. homepage (this year, see the winners on display May 18).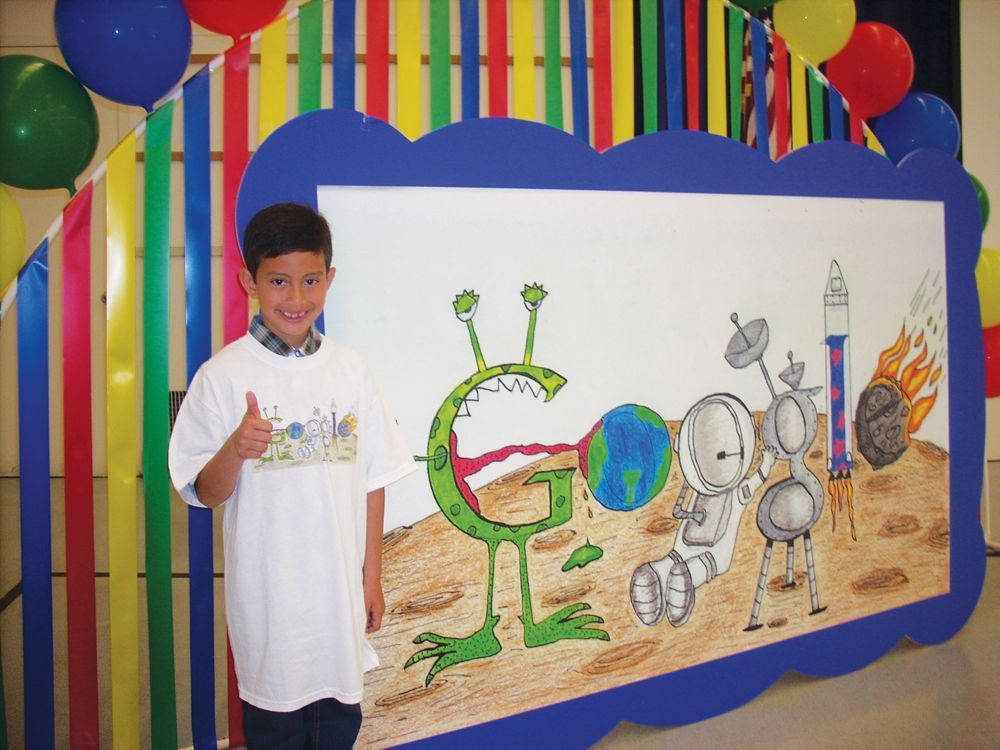 Last year's Doodle 4 Google champ, Matteo Lopez of San Francisco, shows off his winning "Space Life" doodle, which was chosen from 107,000 national entries.
This year's theme is "If I could travel in time, I'd visit…" Guest judges include singers Katy Perry and Jordin Sparks and children's author Mo Willems.
There will be four national winners who will each receive a $5,000 educational grant for college and a trip to NYC. Fifty state winners will also win a trip to NYC. Entry forms and contest details can be found at google.com/doodle4google.
Long Island Residents:
Entry forms can also be picked up at the Port Jefferson Free Library. Entries may be submitted to the library through March 10. If you plan to mail your entry directly to Google, entries must arrive by March 23. One submission per child is allowed. The Port Jefferson Free Library is located at 100 Thompson St. in Port Jefferson.