Related: dress up, costume, halloween, halloween costume, superman, superman costume, superman halloween costume, superman dog costume, superman pet costume, pet costume, pet halloween costume ,



When you dress up your kids in their Halloween costumes, don't forget to dress up your pet for Halloween as well. With this superman (or super-dog) costume, pets stay fashionably festive. Bring them out trick-o-treating, just remember to keep them away from the candy!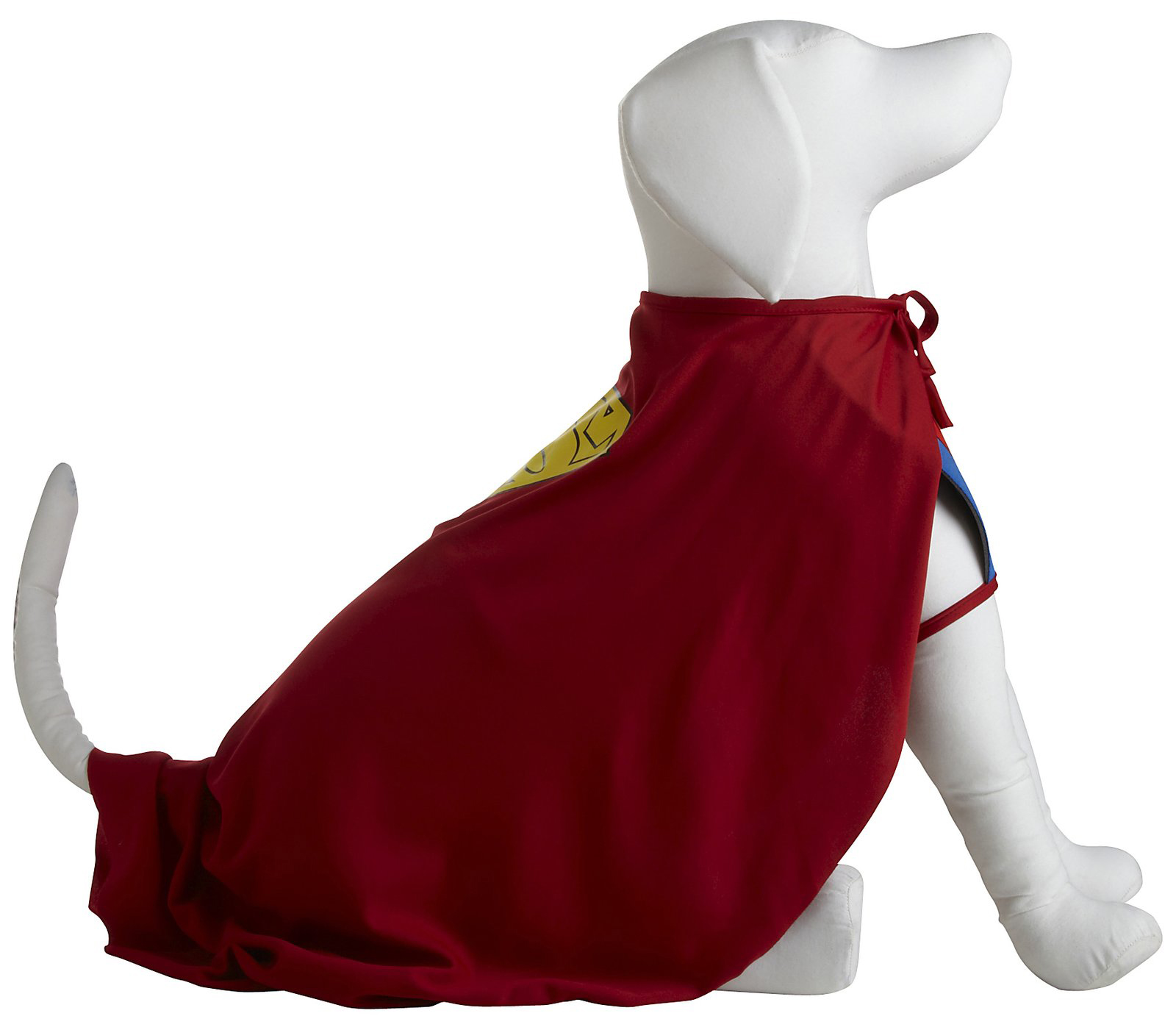 Dogs of all shapes and seizes can don the Rubies Superman Costume. Prices range from $10.19- $10.79 online at www.wag.com. Sizes are as follows:
Small - Neck to Tail 11"; Chest 15"
Medium - Neck to tail 15"; Chest 17"
Large - Neck to Tail 22"; Chest 20"
X-Large - Neck to Tail 28"; Chest 24"
See Also:
---
Get Your FREE Indoor Activity eGuide!
---
More PRODUCTS Articles
Mitzvah Market Develops B'Nai Mitzvah Planning Software
12 Things to Consider When Buying Sunglasses
Pop-Up Fashion Boutique Opens Storefront in Dobbs Ferry
NYMP Q&A: The Parenthood Paradox
Recipes for Basil Pineapple Fried Rice and Granola Banana Bran Muffins

Be a good fellow parent and share this with a friend who would be interested