When you dress up your kids in their Halloween costumes, don't forget to dress up your pet for Halloween as well. With this superman (or super-dog) costume, pets stay fashionably festive. Bring them out trick-o-treating, just remember to keep them away from the candy!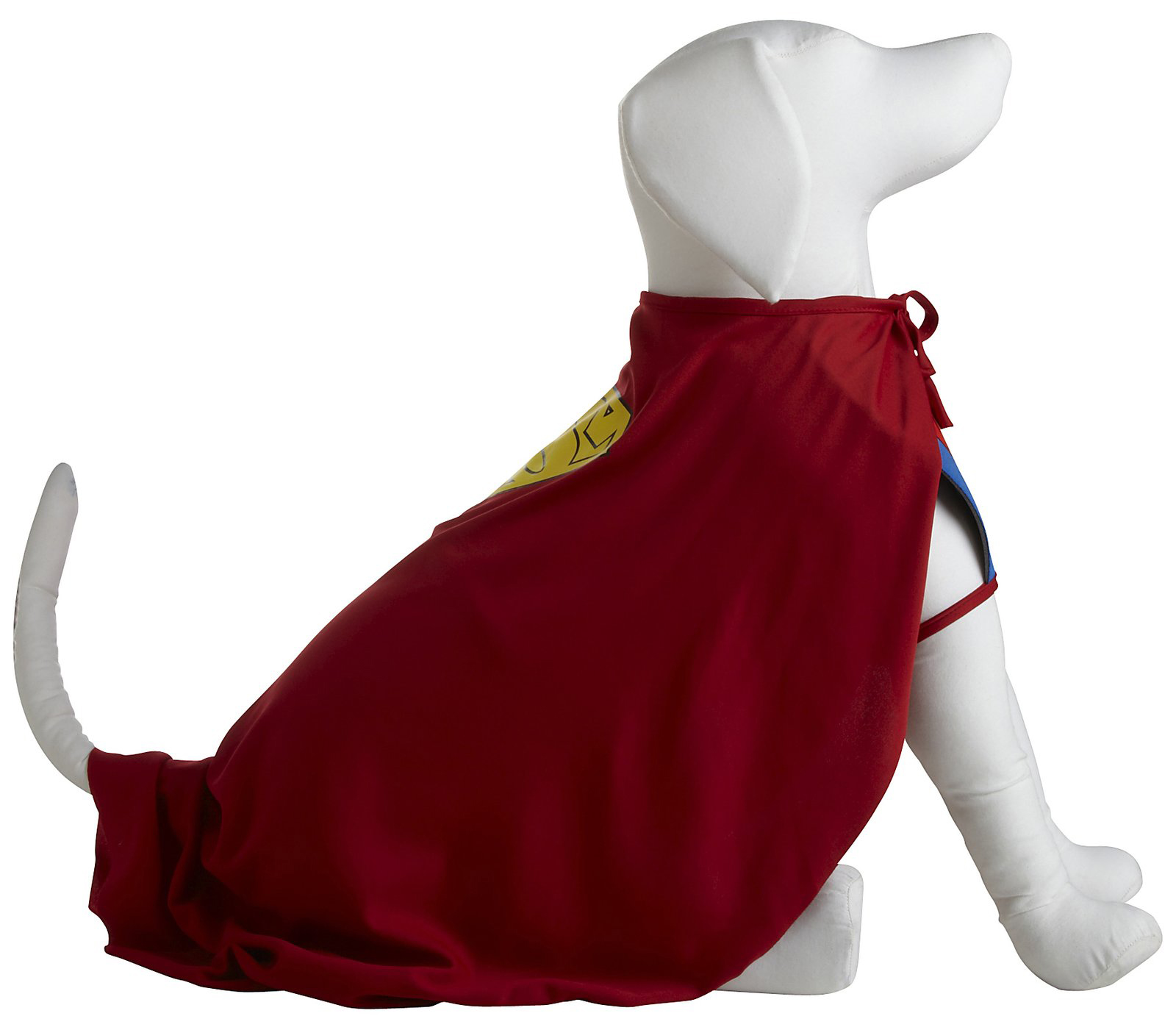 Dogs of all shapes and seizes can don the Rubies Superman Costume. Prices range from $10.19- $10.79 online at www.wag.com. Sizes are as follows:
Small - Neck to Tail 11"; Chest 15"
Medium - Neck to tail 15"; Chest 17"
Large - Neck to Tail 22"; Chest 20"
X-Large - Neck to Tail 28"; Chest 24"
See Also: