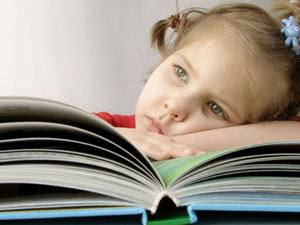 In their latest Quality Counts Report Card, Education Week reveals some rather unsurprising news - that the U.S. is pretty average when it comes to educating the young minds of tomorrow. This year's Quality Counts Report card reported that the overall grade for our country's public education system is a C (or 76.3 percent) without much change from the last two years (75.9 percent in 2010 and 76.2 in 2009).
In addition to the country's overall score, the report graded each state individually, with Maryland coming out on top with a B-plus. Massachusetts and New York followed with a B, but the majority of the states were ranked with a C or lower. The grading method is done using a K-12 Achievement Index, which grades a state's performance against a few indicators including current achievement, improvements over time, and poverty-based disparities or gaps. Individual schools were graded against the following factors: Chance for Success, K-12 Achievement, Standards, Assessments & Accountability, Transitions & Alignment, Teaching Profession, and School Finance.
The Quality Counts report also considered the effects of the Great Recession on the nation's schools, budget and staff cuts, but given the percentage of recovery expenditures spent on US education (nearly one third of $243 billion), the report concludes that the US has still done very little to improve opportunities for overall success in students' lives.

Want to find out how your state did in the Quality 2011 Report? Visit Education Week to read the full report and view your individual state's grade with their interactive state report cards.