The minivan-SUV debate covers a lot of territory. Safety, price, versatility and reliability all are topics that come up in the sometimes heated conversation. But both vehicle categories have plenty to offer in those areas, so what it really comes down to is this: Do you see yourself as a minivan driver or an SUV driver?
Pictured below:
The 2006 Dodge Minivan Grand Caravan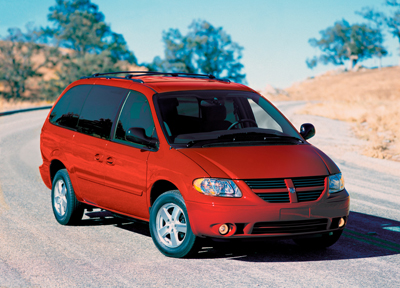 Pictured below:
The 2006 Toyota Hybrid Highlander SUV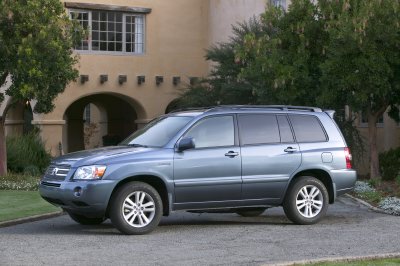 There are some basic differences, of course. Traditional SUVs, such as the Toyota Land Cruiser, Ford's tremendous trio of the Explorer, Expedition and Excursion — and don't forget the highly popular Hummer H-2 — offer the advantage of high-rise seating to give the driver an extended view of the road ahead. They also offer 4-wheel-drive capability for off-road or extreme-weather driving safety.

    On the gadget side, luxury SUVs offer some pretty innovative options. The 2007 Cadillac Escalade, for example, has a package that includes a full-color back-up camera that flashes and beeps when an object comes near the rear bumper. DVD players, seat heaters, cup holders and storage compartments are plentiful in SUVs.

    What's the drawback, then? Economy, for a start. Most owners of conventional SUVs are ecstatic to get anywhere near 20 miles to a gallon; their minivan-driving counterparts routinely enjoy 15 to 20 percent better mileage. And the low-rise configuration of a minivan gives children easier access, whereas some SUVs almost require a stepladder to access the passenger space. 

    Furthermore, driving a minivan is easier than piloting a big SUV. In fact, both the Mazda MPV and Nissan Quest ride more like a sedan than a van. And although SUVs may appear to be a safer choice due to sheer size, many minivans, such as the 2007 Hyundai Entourage, are being equipped with side curtain airbags to protect all the occupants in a crash.

    In all likelihood, however, you'll probably make your choice based on where you picture yourself in the driver's seat. If you can't make up your mind, of course, you may decide to compromise by picking a mid-sized SUV such as the Honda CRV, Toyota RAV-4 or the Ford Escape.

KEITH TURNER writes the auto review column The Family Car and maintains the website, TheFamilyCar.com.