UPDATED MAY 2013: From museums and parks to festivals and beaches, this list has fun day trips and must-do destinations all within easy traveling distance from the New York City area, including Upstate New York, New Jersey, Connecticut, Massachusetts, Rhode Island, and Pennsylvania.
Some say you never know what you'll find in your own backyard. The saying holds true for the New York metro area's proverbial backyard, where there is much to explore and discover with the family. In honor of summer, we've put together a list of some worthy attractions just outside your local radius, with no location more than 150 miles away. Indoors and out, from museums and parks to festivals and beaches, this list has something for everyone. Without having to go too far, you're bound to discover something new and share experiences you won't soon forget.
NEW YORK

Schoharie County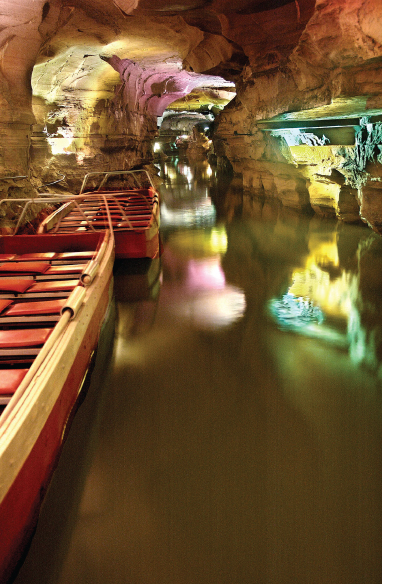 Howe Caverns Adventure Park
255 Discovery Drive, Cobleskill
518-296-8900
Hours: 9am-6pm daily through Oct. 31; 10am-3pm Friday-Monday Nov. 1 through March 31
Traditional Tour: A 90-minute walking tour with boat ride: $23; $19 children ages 12-15; $12 children ages 5-11.
Family Flashlight Tour: A two-hour tour with flashlights and headlamps offered on Sunday evenings (for ages 5 and older): $35; reservations required.
Lantern Tour: A two-hour tour with lanterns on Friday and Saturday evenings (for ages 16 and older): $35; reservations required.
Adventure Tour: A two-hour spelunking tour (for ages 12 and older): $108; reservations required.
Journey more than 150 feet below the Earth's surface, where you'll take a tour of an underground cavern six million years in the making. You'll see stalactites and stalagmites, limestone formations, and the underground Lake of Venus. Above ground, Howe High Adventure activities include a four-tower zip line, ropes course, rock wall, air jumper, and gem mine at the Howe Caverns Mining Company. The all-new H2OGO Ball gets visitors rolling down a hill in a 12-foot inflatable ball filled with five gallons of water. With a café and motel on premises, visitors can turn their day trip into a weekend getaway.
Nearby attractions:
- Continue the underground theme at nearby Secret Caverns, where you'll see a 100-foot underground waterfall among cool rock formations.
- Learn about Native culture and art at the Iroquois Indian Museum, where the museum building is shaped like a longhouse and the outdoor amphitheater hosts storytelling, talks, and various performing arts. The grounds also include a 45-acre nature park with various trails.
- Down the road, the Gobbler's Knob Family Fun Park features a miniature golf course, driving range, and nine-hole golf course, the Muscle Motors Speedway go-kart track, and a snack bar and ice cream parlor.
Cooperstown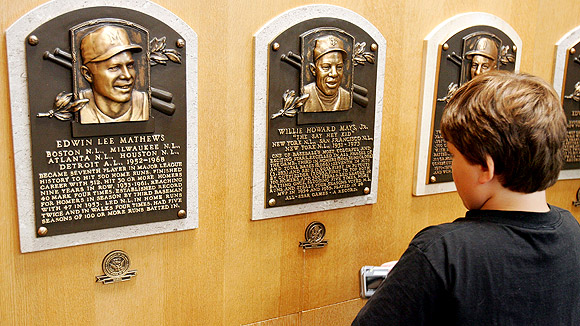 Baseball Hall of Fame
25 Main St., Cooperstown
888-425-5633
Hours: 9am-9pm daily Memorial Day weekend through Sept. 1; 9am-5pm daily after Sept. 1
Admission: $19.50; $12 seniors; $7 children ages 7-12; free for children ages 6 and younger
At this mecca for fans of the great American pastime, relive the history of Babe Ruth, Hank Aaron, and women in baseball, and take in the new display of historic baseball cards. Kids can visit the Sandlot Kids' Clubhouse, an interactive educational area devoted to Little Leaguers who want to learn about the big league. There are also special events throughout the summer, including the Hall of Fame Induction Weekend.
Nearby attractions:
- Visit Doubleday Field to watch and play baseball where the sport was invented.
- Experience 19th-century rural and village life through demonstrations and interpretive exhibits at The Farmers' Museum.
- Just 3 miles outside Cooperstown is the Fly Creek Cider Mill & Orchard, where you can take a tour, enjoy lunch and daily tastings of more than 40 specialty foods, feed the ducks and geese on the pond, and relax while the kids play at Tractorland.
- Take the 8-mile drive out of town to Glimmerglass State Park, where you'll find beaches, picnic areas, camping sites, hiking and nature trails, and the historic Hyde Hall Mansion.
NEW JERSEY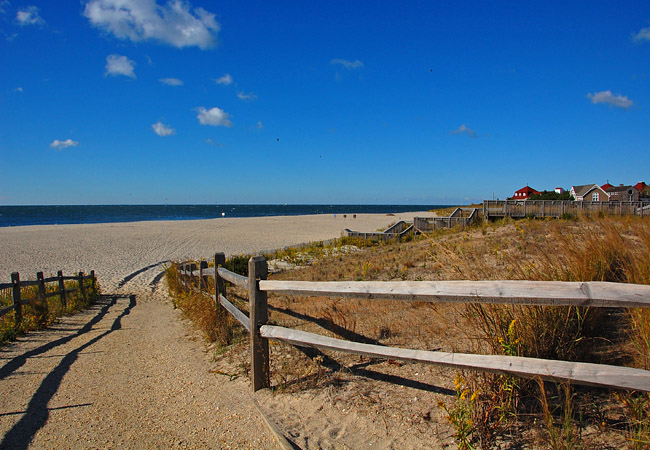 Cape May Point State Park
The town of Cape May is a National Historic Landmark that features beautiful Victorian architecture (more than 600 buildings), plus beaches, a lighthouse ($7; $3 for children ages 3-12; free for children younger than 3), whale watching, and a ferry to Lewes, DE. Families can enjoy nature programs, surf fishing, nature and hiking trails, picnicking, beach scavenger hunts, and a World War II bunker. While you're in town, stop by the Cape May Bird Observatory for bird walks and workshops and get FREE admission to the Cape May County Zoo, which features more than 550 animals, playgrounds, train rides, and carousel rides.
MASSACHUSETTS
Springfield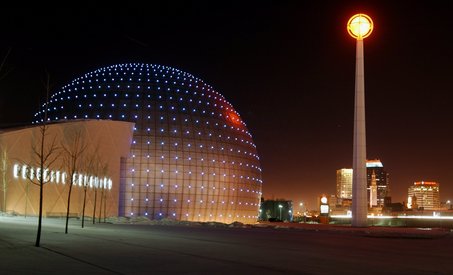 Basketball Hall of Fame
1000 Hall of Fame Ave. (GPS: 1000 Columbus Ave.), Springfield
877-446-4752
Hours: 10am-5pm daily in summer
Admission: $19; $15 seniors; $14 children ages 5-15; free for children younger than 5
Immerse yourself in the exhilarating history of one of the world's most popular sports and participate in interactive exhibits. The three-level museum includes displays ranging from the original handwritten rules of play to a pair of Michael Jordan's shoes. From July 1 through Aug. 31, the Hall of Fame will host daily appearances, autograph signings, trick dribblers and jugglers, mascot days, giveaway days, and more; see hoophall.com/60-days-of-summer for an updated schedule.
Nearby attractions:
- While you're in Springfield, the birthplace of Theodor Seuss Geisel, visit some of the late author's beloved characters in the Dr. Seuss National Memorial Sculpture Garden.
- The Springfield Museums let you pay one admission price to visit five cool museums: Michele & Donald D'Amour Museum of Fine Arts, George Walter Vincent Smith Art Museum, Springfield Science Museum, Connecticut Valley Historical Museum, and Museum of Springfield History.
- Ride the coasters or kiddie rides, and cool off in the Hurricane Harbor water park at Six Flags New England.
RHODE ISLAND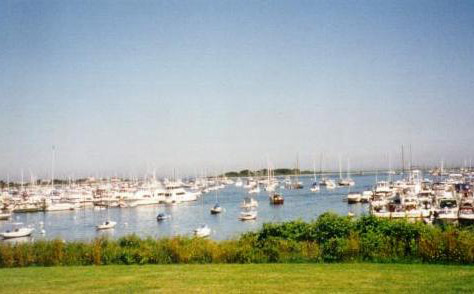 Block Island
800-383-2474
Nature Conservancy: 401-466-2129
With 17 miles of spectacular beaches, Block Island offers limitless possibilities for families looking for some outdoor fun. Rent a bike or moped, cast a line in the Old Harbor, charter a sailboat, or simply play in the sand and surf. The Nature Conservancy offers programs for kids, including scavenger hunts and "muck rucks." Residents pride themselves on being free from big commercial chains, so you won't find any McDonald's on the island. But its mom-and-pop ice cream shops, historic lighthouses, magnificent bluffs, and winding trails offer a truly relaxing experience. The 75-minute ferry from New London, CT, offers daily service through August and weekend service in September.
PENNSYLVANIA
BUCKS COUNTY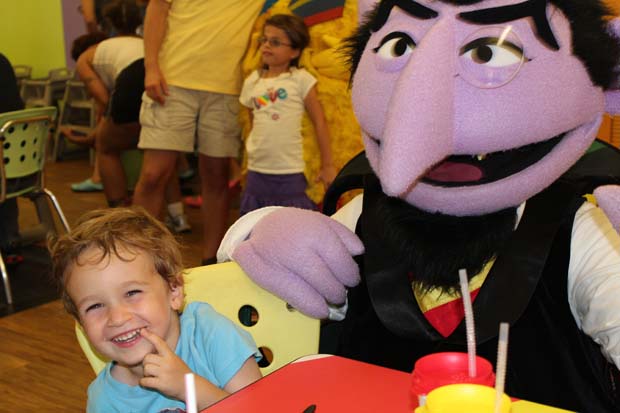 Sesame Place
100 Sesame Road, Langhorne
866-464-3566
Hours: 10am-8pm daily through June 21; 10am-9pm June 21-Aug. 4
Admission: $59.99; $54.99 seniors; free for children younger than 2
Heading to this Delaware Valley attraction is a rite of passage for parents of toddlers, who bask in the glow of Abby Cadabby's fairy spells and the warmth of Elmo's hugs. Guests dance and sing along with some of the world's best-loved characters in the daily Neighborhood Street Party parade, cool off—and scream like banshees—in the expansive water play area, and are captivated during the changing rotation of shows. The lineup of PBS Kids Sprout characters—including Caillou, Max & Ruby, and Angelina Ballerina—also roam the park and are featured in special engagement shows throughout the summer (check website for dates). A Father's Day celebration and July Fourth barbecue and fireworks are popular (also: crowded) days to visit. Starting this year, Sesame Place offers box lunches that can be purchased online and picked up at Elmo's Lunch Box Stop; and it has added more allergen-friendly foods to the menu. The ever-popular character dining options (extra fees apply, but your photo-op moments will increase exponentially along with your child's smiles) have expanded to include Rosita's Cinco de Mayo party and Cookie Monster's Country Breakfast.
Nearby Attractions:
- Kids can design and build their own race car, go on a simulated hot air balloon ride, and discover lots of local history in the interactive exhibits at The Bucks County Children's Museum.
- Stock up on tokens and let the kids play in the Giggleberry Fair arcade before setting them loose in the area's largest indoor obstacle course, Giggleberry Mountain—it's three stories of enclosed slides, mazes, and an exploding "berry fountain."
- Wander the winding brick pathways at historic Peddler's Village, where seasonal festivals and shopping abound.
- Hop aboard an authentic steam locomotive or historic diesel that traverses the rolling hills and valleys of Bucks County: the New Hope & Ivyland Railroad is a relaxing 45-minute ride including narration about the area's history.
Lancaster County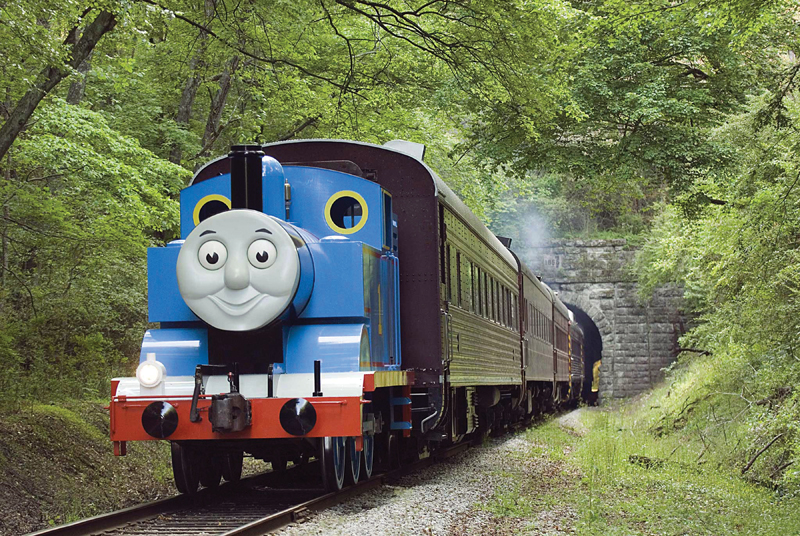 Pennsylvania Dutch Country
800-723-8824
This area, also known as Amish country, is home to several festivals and events over the summer, including the Day Out With Thomas at Strasburg Rail Road and the Pennsylvania Renaissance Faire.
Attractions include:
- Meet some farm animals at the Amish Farm & House.
- Take a buggy or wagon ride through the countryside with Aaron & Jessica's Buggy Rides.
- Cherry Crest Adventure Farm is a working farm where you can explore a corn maze, take a wagon ride, race around the pedal kart tracks, meet and feed farm animals, learn about agriculture, and grab a homemade snack.
- Enjoy more than 30 family and kiddie rides, a water park, a miniature golf course, and kid-friendly shows at Dutch Wonderland Amusement Park.
- Tots will love the interactive exhibits at the Hands-on House Children's Museum.
- Catch a minor league baseball game at Clipper Magazine Stadium, home of the Lancaster Barnstormers.
- Visit the many train-themed attractions, including the National Toy Train Museum, Railroad Museum of Pennsylvania, and Strasburg Rail Road.
• Learn how ice cream is made and brainstorm new flavors, climb aboard a milk truck, milk a mechanical cow, and more at Turkey Hill Experience.
Lehigh Valley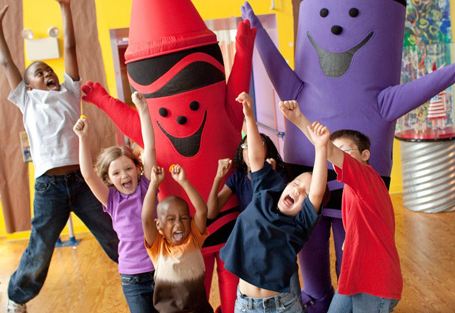 Crayola Experience
30 Centre Square, Easton
610-515-8000
Hours: 9:30am-5pm Monday-Saturday; 11am-5pm Sunday
Admission: $15.99; free for children ages 2 and younger
Discover the magic of color with 18 all-new attractions at the world's only Crayola Experience. Kids can explore four floors of family fun to create custom crayons and markers, bring their drawings to life on the big screen, star in their own coloring pages, paint with melted wax, or "doodle in the dark" on an interactive floor. Grab a colorful concoction from Café Crayola and take home one-of-a-kind souvenirs from the official Crayola Store.
Nearby attractions:
- Ride the coasters, visit a dinosaur park, and get wet in the water park at Dorney Park & Wildwater Kingdom.
- Take a tour of ancient underground caverns, then come back to the surface to picnic, hike the nature trails, and shop for gem stones at Lost River Caverns.
- Build and learn how to steer a canal boat inside the National Canal Museum, then head outside to ride a mule-drawn canal boat.
Philadelphia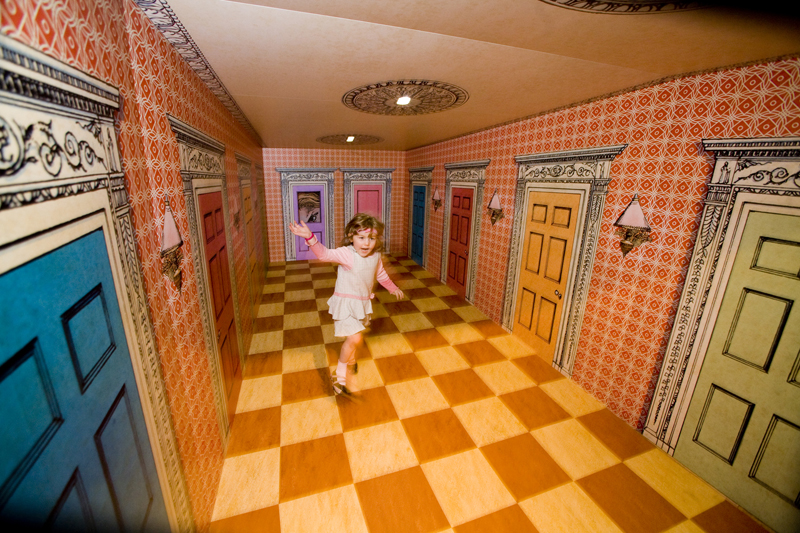 Please Touch Museum
Memorial Hall in Fairmount Park 4231 Avenue of the Republic
215-581-3181
Hours: 9am-5pm Monday-Saturday; 11am-5pm Sunday
Admission: $16; $8 parking
Explore two floors of interactive exhibit zones including Rainforest Rhythm, Flight Fantasy, River Adventures, and the Playhouse Theater. The museum encourages touching the exhibits as a means of learning. Most days at the museum during the summer include story time, sing-alongs, and theatrical experiences designed with tiny tots in mind.
Nearby attractions:
- Visit The Betsy Ross House to experience colonial Philadelphia and "meet" the woman who sewed the first American flag.
- The Franklin Institute hosts daily exhibits, shows, and demonstrations in the spirit of Benjamin Franklin's passion for science and technology.
- Stop by the Philadelphia Zoo to meet more than 1,300 animals, ride the carousel or PZ Express train, take a pony or camel ride, and steer a swan boat.
- Take a tour of Independence Hall and the Liberty Bell at Independence National Historic Park.
CONNECTICUT
Hartford County, CT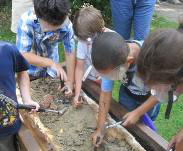 Dinosaur State Park
400 West St., Rocky Hill
860-529-8423
Hours: Park grounds: 9am-4:30pm daily; exhibit center: 9am-4:30pm Tuesday-Sunday
Admission (for exhibit center): $6; $2 ages 6-12; free for ages 5 and younger
Pack your sunscreen for a day of outdoor adventure. For a small fee, visitors can mine for gems and fossils or make their own cast of a dinosaur footprint. A newly renovated Discovery Room includes a Connecticut Geologic Treasures exhibit, Life Through Time Fossil exhibit, and more.
Nearby attractions:
- Visit The New Children's Museum for hands-on science and nature exhibits, a wildlife sanctuary, movie screenings, and planetarium shows.
- Soar over to the New England Air Museum to learn about the science and history of flight, take a cockpit tour of a vintage aircraft, virtually fly an aircraft, and view more than 70 flying machines.
- See one of the largest collections of antique carousel pieces at The New England Carousel Museum, and take a spin on the Bushnell Park Carousel.
Middlesex County, CT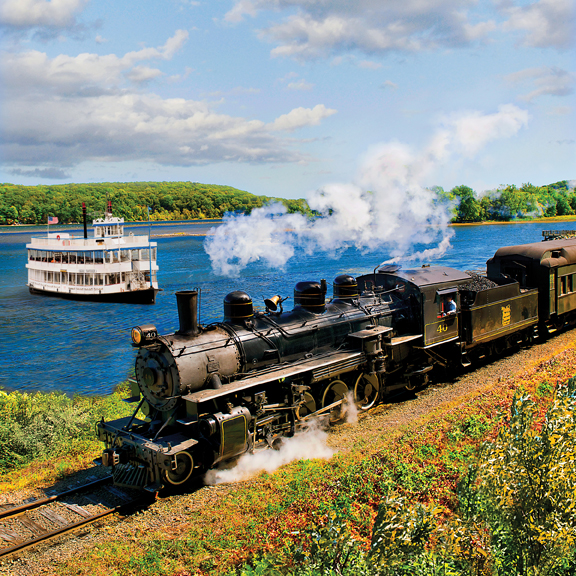 Essex Steam Train & Riverboat
1 Railroad Ave., Essex
860-767-0103
Hours: Daily through Oct. 27
Cost: $26; $17 children ages 2-11; free for children younger than 2
The 2½-hour journey begins at the historic 1892 Essex Station. From there, you'll take a 12-mile, narrated round-trip journey into the Connecticut River Valley aboard a steam locomotive pulling vintage coaches through the quaint New England towns of Deep River and Chester. At Deep River Landing, you are escorted onto the Becky Thatcher riverboat for a 1-hour cruise on the river. After the cruise, passengers re-board the steam train for the return trip to Essex Station.
Nearby attractions:
- Visit a 24-room mansion that looks like a medieval castle in Gillette Castle State Park, where you can also hike the nature trails and have a picnic.
- Take a hike to see the waterfalls in Wadsworth Falls State Park and go picnicking, swimming, and fishing.
New London County, CT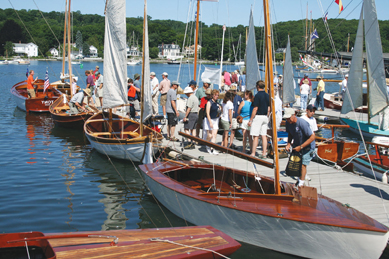 Mystic Seaport
75 Greenmanville Ave., Mystic
888-973-2767
Hours: 9am-5pm daily
Admission: $24; $22 seniors and college students; $15 children ages 6-17; free for children 5 and younger (tickets are good for two days within a week)
Travel back in time to the heyday of American sailing at this maritime museum. Explore the recreated 19th-century village and swap seafaring stories with historical role-players. Cruise the picturesque Mystic River on the steamboat Sabino or rent a boat and sail yourself. Check the website for special events this summer.
Nearby attrations:
-The Mystic Aquarium is a must-visit—stop in and say hello to one of the resident Beluga whales, the only creatures of their kind in the New England area.
- On your way to Mystic, stop by the Mashantucket Pequot Museum to catch up on 18,000 years of Connecticut's Native and natural history.