Now that you have the perfect melon, try making this fun dessert recipe for your next summer gathering.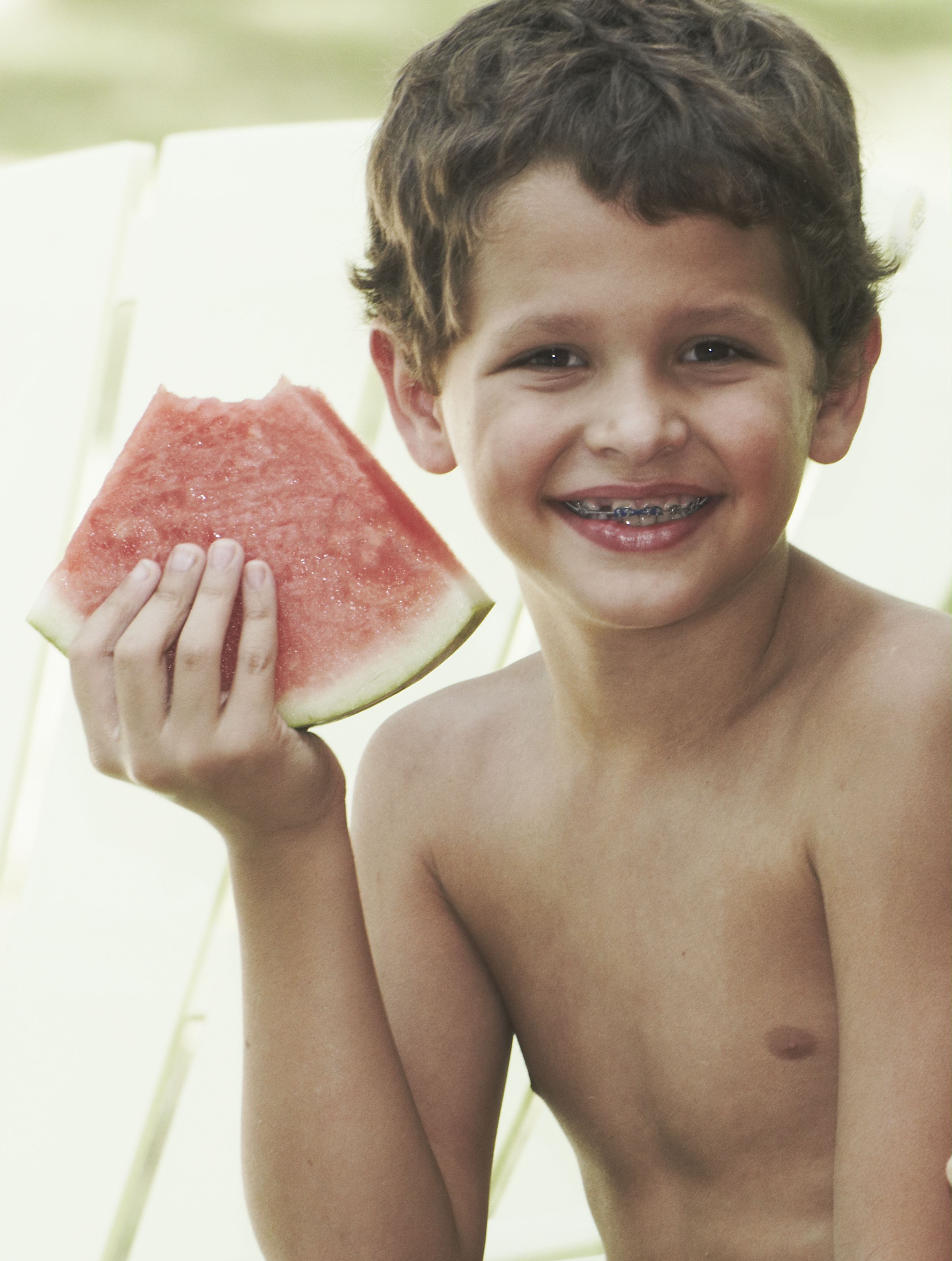 Watermelon Donuts

• Watermelon slices shaped like donuts
• Sour cream
• Sugar to taste
• Vanilla to taste
• Slivered almonds
Cut out donut shapes from 1 1/2-inch thick slices of seedless watermelon. Sweeten sour cream with sugar and a touch of vanilla to taste. Frost half of the watermelon donut slices and sprinkle with almonds. Add another layer of watermelon slices and top with sweetened sour cream. Sprinkle toasted slivered almonds and serve.
Courtesy of www.watermelon.org.
For more information on America's favorite summer fruit, check out these articles from NYMetroParents:
How to Select and Store the Perfect Watermelon
Family-Approved Watermelon Recipes

Also see: A Parent's Guide to Summer in the NYC Area