Related:
These events have already taken place.

Click Here for the Latest Calendar of Events


Selecting a health care professional for your child can be nerve wracking. Below you can be introduced to doctors -- pediatricians and family practitioners, dentists, and specialists who care for children. There are also speech pathologists, chiropractors, occupational therapists, psychologists and more who care for kids. These doctors, dentists and professionals practice in New York City including Manhattan, Brooklyn and Queens. Others have offices in Westchester, Rockland, Fairfield Counties, and Long Island, both Nassau and Suffolk Counties. If you can't find one here, look for hundreds of more health care professionals on
nymetroparents.com
.
Check out more Health in your area:
Brooklyn
Queens
Manhattan
Westchester
Rockland
Nassau
Suffolk
Fairfield

Birth Centers and Services
New England Fertility
1275 Summer St.
Stamford, CT
203-325-2300

New England Fertility was founded in 1991 by Dr. Gad Lavy with the goal of providing state-of-the-art fertility treatment to couples and individuals seeking help conceiving. New England Fertility was the first non-hospital-based outpatient in vitro fertilization (IVF) center in the State of Connecticut, as well as the first infertility treatment center in Connecticut to have a baby born from a cryopreserved egg. NEF also was a pioneer in providing innovative fertility therapies such as intracytoplasmic sperm injection (ICSI), preimplantation genetic diagnosis (PGD) and egg freezing, and is recognized as one of the largest egg donor/gestational surrogacy programs in Fairfield County, Connecticut.

Child Therapy Centers, Counselors and Services

Counseling
Westport Family Counseling
250 Post Road E.
Westport, CT
203-227-4555

Westport Family Counseling offers support for general life transitions, depression, stress management, anxiety, prenatal and postpartum depression. We work with children, adolescents, adults, and couples.

Dentists and Pediatric Dentistry
Park View Pediatric Dentistry
800A Fifth Ave. Ste. 303
New York, NY
212-879-6518

Dental care with a little extra care! Founded in 1986 by Dr. Deborah Pilla, Park View Pediatric Dentistry is a pioneer in the gentle dental care movement. From our highly-trained all-female staff of doctors, dentists, hygienists and assistants, to our NYC subway-themed, activity-filled office with iPads and cartoon/TV in every treatment room? children find the experience here enjoyable and stress-free.

Health & Beauty, Cosmetic Services
Meticulice
196 Belle Meade Road, Suite 7A
East Setauket, NY
631-786-4607

For families who have had the frustrating experience of dealing with head lice issues, now there is a safe, effective, non-toxic solution to this vexing problem. Meticulice ? Long Island?s finest, certified head lice removal company ? has just opened its boutique, centrally located at 196 Belle Meade Road, Suite 7A, in East Setauket. Comprehensive services include head lice screening and removal as well as educational seminars and group screenings.

Health Services
Manhattan Fencing Center
225 W. 39th St, 2nd Fl
New York, NY
212-382-2255

The Manhattan Fencing youth after school program is designed to provide an introduction to one of the most fascinating, exciting and safest sports.

Hospitals, Medical Centers and Doctors
Shai Shinhar, MD
65 Broadway, Suite 901
New York, NY
212-514-6933

Dr. Shai Shinhar is a pediatric ear, nose and throat specialist. That means he helps kids with very specific medical conditions that affect their hearing and their breathing.
Midwives
Nutrition

Orthodontists
Astoria Family Orthodontics
23-12 31st St.
Astoria, NY
718- 278-0358

Astoria Family Orthodontics - better known as 888-4Braces.com - is a state-of-the-art, professional office dedicated to enhancing your self esteem by giving you the beautiful smile you've always wanted at an affordable price.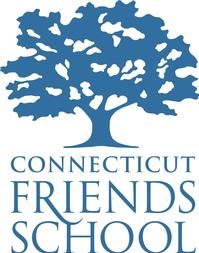 Pediatricians
Connecticut Friends School
317 New Canaan Road
Wilton, CT
203-762-9860

Connecticut Friends School combines outstanding academics, arts and outdoor leadership programs with the best of a Friends education. At CFS, we do serious work in a joyous atmosphere of experiential learning and small, co-ed classes.

Pregnancy and Women's Health
Gioscia, Michael F., MD, FACS, FACPh
244 Westchester Ave., Suite 212
White Plains, NY
914-997-8081

Welcome! We're happy you have chosen Dr. Gioscia and confident that you will find him to be one of the most respected surgeons in the Westchester & Manhattan.

Special Needs
Vincent Smith School
322 Port Washington Blvd
Port Washington, NY
516-365-4900

Success begins at Long Island's premier school that addresses the needed of reluctant learners and student with learning disabilities such as ADD, ADHD, Asperger Syndrome, Expressive and Receptive Language issues in grades 4-12.

Speech Patholgists
Lower West Side Presents: Mercy's Place: Mommy, Daddy, Nana & Me

White Plains, NY
914-722-2467 x17

Learn, Laugh, Play! Come join us at the Music Conservatory of Westchester, at 216 Central Avenue, White Plains, NY 10606, and watch your child develop his/her language, social, play and listening skills!
These events have already taken place. Click Here for the Latest Calendar of Events


More Calendar Stories Articles
Featured Health Listings for 11/28/2014
Featured Parenting Services Listings for 11/28/2014
Featured Birthday Parties Listings for 11/28/2014
Today's Family & Kids Activities in Long Island-Nov 28
Today's Family & Kids Activities in Fairfield-Nov 28

Be a good fellow parent and share this with a friend who would be interested
Local Calendar Stories Sponsors
See Our Calendar Stories Directory