Related:
These events have already taken place.

Click Here for the Latest Calendar of Events


Selecting a health care professional for your child can be nerve wracking. Below you can be introduced to doctors -- pediatricians and family practitioners, dentists, and specialists who care for children. There are also speech pathologists, chiropractors, occupational therapists, psychologists and more who care for kids. These doctors, dentists and professionals practice in New York City including Manhattan, Brooklyn and Queens. Others have offices in Westchester, Rockland, Fairfield Counties, and Long Island, both Nassau and Suffolk Counties. If you can't find one here, look for hundreds of more health care professionals on
nymetroparents.com
.
Check out more Health in your area:
Brooklyn
Queens
Manhattan
Westchester
Rockland
Nassau
Suffolk
Fairfield

Birth Centers and Services
New England Fertility
1275 Summer St.
Stamford, CT
203-325-2300

New England Fertility was founded in 1991 by Dr. Gad Lavy with the goal of providing state-of-the-art fertility treatment to couples and individuals seeking help conceiving. New England Fertility was the first non-hospital-based outpatient in vitro fertilization (IVF) center in the State of Connecticut, as well as the first infertility treatment center in Connecticut to have a baby born from a cryopreserved egg. NEF also was a pioneer in providing innovative fertility therapies such as intracytoplasmic sperm injection (ICSI), preimplantation genetic diagnosis (PGD) and egg freezing, and is recognized as one of the largest egg donor/gestational surrogacy programs in Fairfield County, Connecticut.

Child Therapy Centers, Counselors and Services
Lower West Side Presents: Mercy's Place: Mommy, Daddy, Nana & Me

White Plains, NY
914-722-2467 x17

Learn, Laugh, Play! Come join us at the Music Conservatory of Westchester, at 216 Central Avenue, White Plains, NY 10606, and watch your child develop his/her language, social, play and listening skills!

Counseling
Westport Family Counseling
250 Post Road E.
Westport, CT
203-227-4555

Westport Family Counseling offers support for general life transitions, depression, stress management, anxiety, prenatal and postpartum depression. We work with children, adolescents, adults, and couples.

Dentists and Pediatric Dentistry
Merrick Pediatric Dentistry
1469 Merrick Ave.
Merrick, NY
516-547-1997

We are always welcoming new patients and we would love to have you as part of our dental family. Please explore our web site to learn more about us. At Merrick Pediatric Dentistry we pride ourselves on the personal attention we give to each and every one of our patients.

Health & Beauty, Cosmetic Services
Meticulice
196 Belle Meade Road, Suite 7A
East Setauket, NY
631-786-4607

For families who have had the frustrating experience of dealing with head lice issues, now there is a safe, effective, non-toxic solution to this vexing problem. Meticulice ? Long Island?s finest, certified head lice removal company ? has just opened its boutique, centrally located at 196 Belle Meade Road, Suite 7A, in East Setauket. Comprehensive services include head lice screening and removal as well as educational seminars and group screenings.

Health Services
Power Brain Training Center
567 Jericho Turnpike
Syosset, NY
516-364-3413

Our programs teach how to improve the brain's potential, through physical conditioning and balance, sensory awareness, emotional regulation, concentration, and imagination. The combination of these conditioning practices improve focus and improve memory power.

Hospitals, Medical Centers and Doctors
Shai Shinhar, MD
65 Broadway, Suite 901
New York, NY
212-514-6933

Dr. Shai Shinhar is a pediatric ear, nose and throat specialist. That means he helps kids with very specific medical conditions that affect their hearing and their breathing.
Midwives

Nutrition

Orthodontists
Chambers Street Orthodontics
88 Chambers St., Ground Fl.
New York, NY
212-233-8320

We want to beautify our world, one smile at a time! We aim to make orthodontic treatment a very positive experience, through superior clinical care, outstanding customer service, and fostering goodwill in our community, both locally and globally!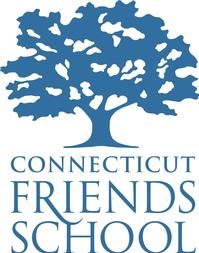 Pediatricians
Connecticut Friends School
317 New Canaan Road
Wilton, CT
203-762-9860

Connecticut Friends School combines outstanding academics, arts and outdoor leadership programs with the best of a Friends education. At CFS, we do serious work in a joyous atmosphere of experiential learning and small, co-ed classes.

Pregnancy and Women's Health
Reproductive Medicine Associates of Connecticut
Locations in Norwalk, Danbury & now Stamford (1290 Summer St, Ste. 3200)
800-865-5431

Patient care at Reproductive Medicine Associates of Connecticut begins with an outstanding team of fertility specialists who will work with you to help you get pregnant.

Special Needs
Vincent Smith School
322 Port Washington Blvd
Port Washington, NY
516-365-4900

Success begins at Long Island's premier school that addresses the needed of reluctant learners and student with learning disabilities such as ADD, ADHD, Asperger Syndrome, Expressive and Receptive Language issues in grades 4-12.

Speech Patholgists
All Island Speech & Stuttering Therapy
7 Linda Lane
Plainview, NY
516-776-0184

STUTTERING THERAPY FOR CHILDREN, TEENS AND ADULTS, Lidcombe preschool stuttering intervention trained, SPECIALIZED P.A.C.E. program SCHOOL AGE/TEENS WHO STUTTER, PROMPT Certified, Beckman Oral motor certified, Workshops and mentoring offered.Also offering Online Stuttering Therapy.
These events have already taken place. Click Here for the Latest Calendar of Events


---
Get Your FREE Indoor Activity eGuide!
---
More Calendar Stories Articles
Featured Health Listings for 10/31/2014
Featured Parenting Services Listings for 10/31/2014
Featured Birthday Parties Listings for 10/31/2014
Today's Family & Kids Activities in Long Island-Oct 31
Today's Family & Kids Activities in Brooklyn-Oct 31

Be a good fellow parent and share this with a friend who would be interested
Local Calendar Stories Sponsors
See Our Calendar Stories Directory