Related:
Selecting a health care professional for your child can be nerve wracking. Below you can be introduced to doctors -- pediatricians and family practitioners, dentists, and specialists who care for children. There are also speech pathologists, chiropractors, occupational therapists, psychologists and more who care for kids. These doctors, dentists and professionals practice in New York City including Manhattan, Brooklyn and Queens. Others have offices in Westchester, Rockland, Fairfield Counties, and Long Island, both Nassau and Suffolk Counties. If you can't find one here, look for hundreds of more health care professionals on
nymetroparents.com
.
Check out more Health in your area:
Brooklyn
Queens
Manhattan
Westchester
Rockland
Nassau
Suffolk
Fairfield

Birth Centers and Services
New England Fertility
1275 Summer St.
Stamford, CT
203-325-2300

New England Fertility was founded in 1991 by Dr. Gad Lavy with the goal of providing state-of-the-art fertility treatment to couples and individuals seeking help conceiving. New England Fertility was the first non-hospital-based outpatient in vitro fertilization (IVF) center in the State of Connecticut, as well as the first infertility treatment center in Connecticut to have a baby born from a cryopreserved egg. NEF also was a pioneer in providing innovative fertility therapies such as intracytoplasmic sperm injection (ICSI), preimplantation genetic diagnosis (PGD) and egg freezing, and is recognized as one of the largest egg donor/gestational surrogacy programs in Fairfield County, Connecticut.

Child Therapy Centers, Counselors and Services

Counseling
Westport Family Counseling
250 Post Road E.
Westport, CT
203-227-4555

Westport Family Counseling offers support for general life transitions, depression, stress management, anxiety, prenatal and postpartum depression. We work with children, adolescents, adults, and couples.

Dentists and Pediatric Dentistry
Merrick Pediatric Dentistry
1469 Merrick Ave.
Merrick, NY
516-547-1997

We are always welcoming new patients and we would love to have you as part of our dental family. Please explore our web site to learn more about us. At Merrick Pediatric Dentistry we pride ourselves on the personal attention we give to each and every one of our patients.

Health & Beauty, Cosmetic Services
Essence of Vali

New York, NY
212-242-0576

ESSENCE OF VALI IS OFFERING A FREE GIFT SAMPLE PACKET and 5% OFF YOUR TOTAL ORDER. Simply type in nymp at checkout to recieve this offer. As soon as you recieve your shipment you will find it is a true gift of self love and nurturing for you. Indulge in the luxurious award winning Essence of Vali aromatic blends, created with the healing energy of plants. Be enveloped in the sensuality of the fragrance and feel of the golden Jojoba on your skin as you bathe and experience the pleasure of massage. Allow yourself to be lulled to sleep at night with the collection of sleep products. For whatever ails you there is an aesthetic experience waiting with Essence of Vali.

Health Services
SuperKids
898 Ethan Allen Highway
Ridgefield, CT
866-944-9558

SuperKids is the place where children and teens who experience difficulty fitting in with their peers come to feel safe and to learn the skills necessary to improve their social world.

Hospitals, Medical Centers and Doctors
Reproductive Medicine Associates of Connecticut
Locations in Norwalk, Danbury & now Stamford (1290 Summer St, Ste. 3200)
800-865-5431

Patient care at Reproductive Medicine Associates of Connecticut begins with an outstanding team of fertility specialists who will work with you to help you get pregnant.
Midwives

Nutrition

Orthodontists
Astoria Family Orthodontics
23-12 31st St.
Astoria, NY
718- 278-0358

Astoria Family Orthodontics - better known as 888-4Braces.com - is a state-of-the-art, professional office dedicated to enhancing your self esteem by giving you the beautiful smile you've always wanted at an affordable price.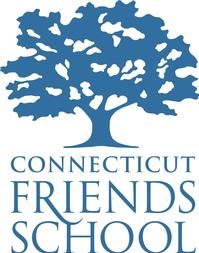 Pediatricians
Connecticut Friends School
317 New Canaan Road/Route 106 (in Silvermine)
Wilton, CT
203-762-9860

Connecticut Friends School combines outstanding academics, arts and outdoor leadership programs with the best of a Friends education. At CFS, we do serious work in a joyous atmosphere of experiential learning and small, co-ed classes.

Pregnancy and Women's Health
Gioscia, Michael F., MD, FACS, FACPh
244 Westchester Ave., Suite 212
White Plains, NY
914-997-8081

Welcome! We're happy you have chosen Dr. Gioscia and confident that you will find him to be one of the most respected surgeons in the Westchester & Manhattan.

Special Needs
SuperKids
898 Ethan Allen Highway
Ridgefield, CT
866-944-9558

SuperKids is the place where children and teens who experience difficulty fitting in with their peers come to feel safe and to learn the skills necessary to improve their social world.
Speech Patholgists
All About Kids
25 Chapel Street, Suite 704
Brooklyn, NY
718-522-7300

Welcome to All About Kids, one of the largest providers of English and bilingual evaluation, educational and therapeutic services for children throughout the five boroughs of New York City, Nassau, Suffolk, and Westchester counties.
---
Get Your FREE Indoor Activity eGuide!
---
More Calendar Stories Articles
Today's Family & Kids Activities in Long Island-Oct 22
Today's Family & Kids Activities in Fairfield-Oct 22
Today's Family & Kids Activities in Queens-Oct 22
Today's Family & Kids Activities in Rockland-Oct 22
Today's Family & Kids Activities in Brooklyn-Oct 22

Be a good fellow parent and share this with a friend who would be interested
Local Calendar Stories Sponsors
See Our Calendar Stories Directory