Related:
These events have already taken place.

Click Here for the Latest Calendar of Events


Selecting a health care professional for your child can be nerve wracking. Below you can be introduced to doctors -- pediatricians and family practitioners, dentists, and specialists who care for children. There are also speech pathologists, chiropractors, occupational therapists, psychologists and more who care for kids. These doctors, dentists and professionals practice in New York City including Manhattan, Brooklyn and Queens. Others have offices in Westchester, Rockland, Fairfield Counties, and Long Island, both Nassau and Suffolk Counties. If you can't find one here, look for hundreds of more health care professionals on
nymetroparents.com
.
Check out more Health in your area:
Brooklyn
Queens
Manhattan
Westchester
Rockland
Nassau
Suffolk
Fairfield

Birth Centers and Services
New England Fertility
1275 Summer St.
Stamford, CT
203-325-2300

New England Fertility was founded in 1991 by Dr. Gad Lavy with the goal of providing state-of-the-art fertility treatment to couples and individuals seeking help conceiving. New England Fertility was the first non-hospital-based outpatient in vitro fertilization (IVF) center in the State of Connecticut, as well as the first infertility treatment center in Connecticut to have a baby born from a cryopreserved egg. NEF also was a pioneer in providing innovative fertility therapies such as intracytoplasmic sperm injection (ICSI), preimplantation genetic diagnosis (PGD) and egg freezing, and is recognized as one of the largest egg donor/gestational surrogacy programs in Fairfield County, Connecticut.

Child Therapy Centers, Counselors and Services
Mill Neck Family of Organizations
40 Frost Mill Rd.
Mill Neck, NY
516-922-4100

The Mill Neck Family of Organizations enhances the quality of life for Deaf and other special communication needs through individually designed educational, vocational or spiritual programs and services. (516) 922-4100. www.millneck.org.

Counseling
Reproductive Medicine Associates of Connecticut
Locations in Norwalk, Danbury & now Stamford (1290 Summer St, Ste. 3200)
800-865-5431

Patient care at Reproductive Medicine Associates of Connecticut begins with an outstanding team of fertility specialists who will work with you to help you get pregnant.

Dentists and Pediatric Dentistry
Kiddsmiles Pediatric Dentistry
1476 Deer Park Ave.
North Babylon, NY
631-254-5437

When children step into a Kiddsmiles Pediatric Dentistry office, they may temporarily forget that they are paying a trip to the dentist.

Health & Beauty, Cosmetic Services
Rio Aesthetic Center
1 Radisson Plaza, Suite 800
New Rochelle, NY
914-355-5688

Rio Aesthetic Center is a full-service spa and laser treatment center located on the eighth floor of the Radisson Hotel building. Customers may enter on the opposite side of the building from the hotel entrance and go up the elevators immediately to the right. Rio offers a wide range of aesthetic services, such as massages, facials, hair removal, stretch mark removal, skin rejuvenation, and needle-free Mesotherapy.

Health Services
The Cage-Baseball, Inc.
62-40 Metropolitan Ave.
718-366-2122

The Cage Baseball is a family run Baseball-Softball-Soccer-Fitness training facility. For all Age 4+, we offer clinics, lessons and of course rentals.

Hospitals, Medical Centers and Doctors
Shai Shinhar, MD
65 Broadway, Suite 901
New York, NY
212-514-6933

Dr. Shai Shinhar is a pediatric ear, nose and throat specialist. That means he helps kids with very specific medical conditions that affect their hearing and their breathing.
Midwives

Nutrition

Orthodontists
Hanson Place Orthodontics
One Hanson Place, Suite 707
Brooklyn, NY
718-622-2695

Hello everyone! Thank you for taking the time to visit Brooklyn's Hanson Place Orthodontics. Our patients know that we take smiling very seriously. First of all, the goal of this office is to offer you the highest standards of orthodontic care in Brooklyn NY. But we also believe that the key to successful orthodontics is providing a fun and pleasant patient-focused treatment, based on open communication and true partnership.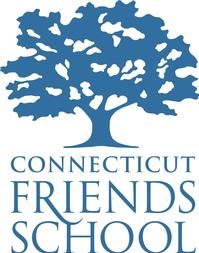 Pediatricians
Connecticut Friends School
317 New Canaan Road/Route 106 (in Silvermine)
Wilton, CT
203-762-9860

Connecticut Friends School combines outstanding academics, arts and outdoor leadership programs with the best of a Friends education. At CFS, we do serious work in a joyous atmosphere of experiential learning and small, co-ed classes.

Pregnancy and Women's Health
Gioscia, Michael F., MD, FACS, FACPh
244 Westchester Ave., Suite 212
White Plains, NY
914-997-8081

Welcome! We're happy you have chosen Dr. Gioscia and confident that you will find him to be one of the most respected surgeons in the Westchester & Manhattan.

Special Needs
Cleary School For the Deaf
301 Smithtown Blvd.
Nesconset, NY
631-588-0530

Cleary School is a private, state supported program that has served the Deaf community of Long Island since 1925. Viewing all children as unique and individualized learners, we provide access to language, communication and learning for students from birth to 21 years of age, striving to prepare children who are deaf to become active and contributing members of society.
Speech Patholgists
All About Kids
25 Chapel Street, Suite 704
Brooklyn, NY
718-522-7300

Welcome to All About Kids, one of the largest providers of English and bilingual evaluation, educational and therapeutic services for children throughout the five boroughs of New York City, Nassau, Suffolk, and Westchester counties.
These events have already taken place. Click Here for the Latest Calendar of Events


---
Get Your FREE Indoor Activity eGuide!
---
More Calendar Stories Articles
Today's Family & Kids Activities in Long Island-Nov 28
Today's Family & Kids Activities in Fairfield-Nov 28
Today's Family & Kids Activities in Queens-Nov 28
Today's Family & Kids Activities in Rockland-Nov 28
Today's Family & Kids Activities in Brooklyn-Nov 28

Be a good fellow parent and share this with a friend who would be interested
Local Calendar Stories Sponsors
See Our Calendar Stories Directory