Related:
These events have already taken place.

Click Here for the Latest Calendar of Events


Here is a dynamic resource for children's day care and nursery school programs in New York City, Manhattan, Brooklyn and Queens and the suburbs Westchester, Rockland, Fairfield Counties, and Long Island, both Nassau and Suffolk Counties. This resource can help parents find day care programs and early childhood programs for kids who haven't started kindergarten. You can find many children's programs listed below and hundreds on
nymetroparents.com
.
Check out more Parenting Services in your area:
Brooklyn
Queens
Manhattan
Westchester
Rockland
Nassau
Suffolk
Fairfield

Adoption Information and Services
A Loving Home: Adoption at Spence-Chapin
1363 Veterans Memorial Hwy.
Hauppauge, NY
631-979-5863

Over one hundred years ago, Clara Spence and Alice and Dr. Henry Chapin started separate nurseries for babies who needed families. These two organizations grew out of the founders' concern for abandoned babies and a belief in the advantages of early home care for infants.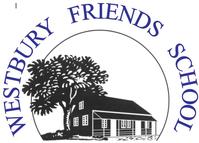 Child Care and Nanny Services
Westbury Friends School
550 Post Ave.
Westbury, NY
516-333-3178

Westbury Friends School is a Toddler through Grade 5 Friends School in the heart of Nassau County, on Long Island. We also offer a free series of Toddler Enrichment Classes in Art, Music and Story Time for Toddlers and their parents/caregivers to enjoy together.
Financial Planning
Housecleaning Services
Insurance
Vision Sports Club
37 W. Jefferson Ave.
Pearl River, NY
845-517-1400

We offer L'il Kicks Soccer and Kidz Sportz classes for ages 2 to 5 yrs., Rookie baseball clinics, Summer FitCamp, Sport Zone Birthday Parties, and more!

Lawyers
Beltrano Law
170 Mason St.
Greenwich, CT
203-340-2610

Every child deserves the best opportunities. We advocate today for your loved one's tomorrow.

Mommy & Me Classes, Programs and Instruction
Emanuel Lutheran School
179 East Main St.
Patchogue, NY
631-758-2250

Strong Christian values tied to a solid academic foundation.For 52 years, that is what each child from Preschool through eighth grade has received at Emanuel Lutheran School.

Parenting Classes
Kids Fun House
62-73 Fresh Pond Rd
Ridgewood, NY
718-418-5437

Kids Fun House-Family fun center with toddler area, triple slide, obstacle course, mazes, lookout bubble, redemption games and a café. We specialize in themed birthday parties-Disco, Fairy, Pirate, Arts & Crafts, and more,-Open Play - Tuesday to Sunday 10AM to 8 PM!!!

Security

Video/Photography
Chad Vega Photography

Queens, NY
646-234-4980

Trust your child?s special event to a very personable but professional photographer who has over 20 years experience in both the kid and corporate world. You?ll love Chad Vega and his work!
These events have already taken place. Click Here for the Latest Calendar of Events


---
Get Your FREE Indoor Activity eGuide!
---
More Calendar Stories Articles
Today's Family & Kids Activities in Long Island-Nov 28
Today's Family & Kids Activities in Fairfield-Nov 28
Today's Family & Kids Activities in Queens-Nov 28
Today's Family & Kids Activities in Rockland-Nov 28
Today's Family & Kids Activities in Brooklyn-Nov 28

Be a good fellow parent and share this with a friend who would be interested
Local Calendar Stories Sponsors
See Our Calendar Stories Directory