Related:
These events have already taken place.

Click Here for the Latest Calendar of Events


Here is a dynamic resource for children's day care and nursery school programs in New York City, Manhattan, Brooklyn and Queens and the suburbs Westchester, Rockland, Fairfield Counties, and Long Island, both Nassau and Suffolk Counties. This resource can help parents find day care programs and early childhood programs for kids who haven't started kindergarten. You can find many children's programs listed below and hundreds on
nymetroparents.com
.
Check out more Parenting Services in your area:
Brooklyn
Queens
Manhattan
Westchester
Rockland
Nassau
Suffolk
Fairfield

Adoption Information and Services
Foster Adoptive Mission
PO Box 9117
Waterbury, CT
203-583-9374

FAM, the Foster Adoptive Mission, is a federally-funded collaborative of regional organizations dedicated to placing children in safe, nurturing homes in Connecticut.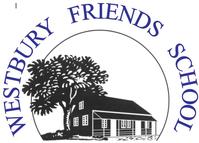 Child Care and Nanny Services
Westbury Friends School
550 Post Ave.
Westbury, NY
516-333-3178

Westbury Friends School is a Toddler through Grade 5 Friends School in the heart of Nassau County, on Long Island. We also offer a free series of Toddler Enrichment Classes in Art, Music and Story Time for Toddlers and their parents/caregivers to enjoy together.

Financial Planning
New York Tutoring
Brooklyn
New York, New York
347-403-9698 / 347-403-9NYT

New York Tutoring services those in the Greater New York City catering to those in the areas of Brooklyn, Bronx, Manhattan and Queens. New York Tutoring provides tutors for all subjects: Reading, Reading Comprehension, Math (all levels), English, Grammar, Spelling, Writing Composition, Chemistry, Physics, Biology, Earth Sciences, ACT/SAT Prep, Study Skills and Academic Organization, Foreign Languages, Computers, Special Needs, ADD ADHD, College Prep, History, Geography and many more. New York Tutoring provides high-quality, private tutoring for students in home or at a location of your choice; for example libraries, your office, etc. Our one-on-one tuition in the comfort of your own home, will have you saying this was definitely the best choice I've ever made in securing tuition for my son or daughter. We come straight to your home or preferred location, with no hassle for you to get from one location to the next and the kids get their assistance without having to go out into the seasons. And its all ONE-ON-ONE!
Housecleaning Services
Dana Pest Management & Canine Scent Detection
2 Samsondale Ave.
West Haverstraw, NY
845-786-5224

We take the safety and health of your family seriously. We use a green certified pest management program that uses the least toxic strategies first and pesticides only when necessary. This is our joint effort with you, our client, to protect families and the environment we live in. Whether you travel or have kids in camp, our canine pest detection team can sniff out bed bugs before they become an issue in your home. We also offer a full line of do-it?yourself products including Natural Mosquito Barrier and insect repellents.
Insurance
Vision Sports Club
37 W. Jefferson Ave.
Pearl River, NY
845-517-1400

We offer L'il Kicks Soccer and Kidz Sportz classes for ages 2 to 5 yrs., Rookie baseball clinics, Summer FitCamp, Sport Zone Birthday Parties, and more!
Lawyers

Mommy & Me Classes, Programs and Instruction
Hoff-Barthelson Music School
25 School Ln
Scarsdale, NY
914-723-1169

A premier community music school for its unsurpassed leadership in education, performance and outreach! We are one of the largest community music schools in the country, serving more than 1,800 students from 50 Westchester municipalities and beyond!

Parenting Classes
Kids Fun House
62-73 Fresh Pond Rd
Ridgewood, NY
718-418-5437

Kids Fun House-Family fun center with toddler area, triple slide, obstacle course, mazes, lookout bubble, redemption games and a café. We specialize in themed birthday parties-Disco, Fairy, Pirate, Arts & Crafts, and more,-Open Play - Tuesday to Sunday 10AM to 8 PM!!!

Security
Pro Tek Surveillance
2053 Flatbush Ave
Brooklyn, NY
347-492-7190

Home and office security, Nanny Cam Surveillance, Hidden Surveillance, Alarm Monitoring, Intercom & Records
Video/Photography
Image Quilt Production

New York, NY
917-340-1624

Lights, camera, action! Want a fun way to do a party with your kids? Why not have them make a film? Our creative film-makers come to your home and make a film with your kids using a Super 8mm or video camera.
These events have already taken place. Click Here for the Latest Calendar of Events


---
Get Your FREE Indoor Activity eGuide!
---
More Calendar Stories Articles
Featured Health Listings for 11/25/2014
Featured Parenting Services Listings for 11/25/2014
Featured Birthday Parties Listings for 11/25/2014
Today's Family & Kids Activities in Long Island-Nov 25
Today's Family & Kids Activities in Fairfield-Nov 25

Be a good fellow parent and share this with a friend who would be interested
Local Calendar Stories Sponsors
See Our Calendar Stories Directory