Related:
These events have already taken place.

Click Here for the Latest Calendar of Events


Here is a dynamic resource for children's day care and nursery school programs in New York City, Manhattan, Brooklyn and Queens and the suburbs Westchester, Rockland, Fairfield Counties, and Long Island, both Nassau and Suffolk Counties. This resource can help parents find day care programs and early childhood programs for kids who haven't started kindergarten. You can find many children's programs listed below and hundreds on
nymetroparents.com
.
Check out more Parenting Services in your area:
Brooklyn
Queens
Manhattan
Westchester
Rockland
Nassau
Suffolk
Fairfield

Adoption Information and Services
A Loving Home: Adoption at Spence-Chapin
1363 Veterans Memorial Hwy.
Hauppauge, NY
631-979-5863

Over one hundred years ago, Clara Spence and Alice and Dr. Henry Chapin started separate nurseries for babies who needed families. These two organizations grew out of the founders' concern for abandoned babies and a belief in the advantages of early home care for infants.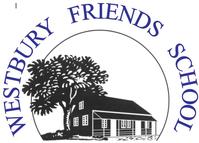 Child Care and Nanny Services
Westbury Friends School
550 Post Ave.
Westbury, NY
516-333-3178

Westbury Friends School is a Toddler through Grade 5 Friends School in the heart of Nassau County, on Long Island. We also offer a free series of Toddler Enrichment Classes in Art, Music and Story Time for Toddlers and their parents/caregivers to enjoy together.
Financial Planning
Housecleaning Services
Insurance
Vision Sports Club
37 W. Jefferson Ave.
Pearl River, NY
845-517-1400

We offer L'il Kicks Soccer and Kidz Sportz classes for ages 2 to 5 yrs., Rookie baseball clinics, Summer FitCamp, Sport Zone Birthday Parties, and more!

Lawyers
The North Shore Injury Lawyer-Mark T. Freeley, Esq.
144 Woodbury Road
Woodbury, NY
631-495-9435

Welcome to the North Shore Injury Lawyer. Personal injury attorney Mark T. Freeley has represented injured clients in Nassau County, NY and Suffolk County, NY.

Mommy & Me Classes, Programs and Instruction
Oasis Day Camps in NYC, LI, Dobbs Ferry and New Jersey
20 Jay St Suite 802
Brooklyn, NY
1 800-317-1392

An extraordinary value in day camp! Oasis is enrolling now for Summer 2012 in Manhattan, Queens, Westchester,Brooklyn, Long Island and New Jersey! Children participate in sports, visual arts, American Red Cross swim instruction, trips, and environmental studies.

Parenting Classes
Not Just Art®/Music Together®
183 South St.
Oyster Bay, NY
516-922-8300

Music, art & science enrichment for infants, toddlers, preschoolers, and elementary kids. Classes, holiday vacation and summer programs, parties, play dates, and a BEAUTIFUL creative toy store!

Security
Department Of Homeland Security - Transportation Security Officer

Flushing, NY
877-TSA-7990

Securing Travel, Protecting People: At the Transportation Security Administration, we serve in a high-stakes environment to safeguard the American way of life. In cities across the country, we secure airports, seaports, railroads, highways, and public transit systems. We protect our transportation infrastructure from terrorist attack and ensure freedom of movement for people and commerce.
Video/Photography
---
Get Your FREE Indoor Activity eGuide!
---
More Calendar Stories Articles
Today's Family & Kids Activities in Long Island-Nov 27
Today's Family & Kids Activities in Fairfield-Nov 27
Today's Family & Kids Activities in Queens-Nov 27
Today's Family & Kids Activities in Rockland-Nov 27
Today's Family & Kids Activities in Brooklyn-Nov 27

Be a good fellow parent and share this with a friend who would be interested
Local Calendar Stories Sponsors
See Our Calendar Stories Directory