Let all the Children Play, a nonprofit that works to develop play spaces for children of all abilities, opens an accessible park and playground in Eisenhower Park at East Meadow.

The first public park of its kind in Nassau County, the Let All the Children Play Accessible Park and Playground, is now open at Eisenhower Park in East Meadow. This two-acre, $1.25 million project, which is 90 percent complete, has taken five years of fundraising and planning-and the Let All the Children Play Foundation is continuing to work toward building additional inclusive recreational opportunities for children of all abilities.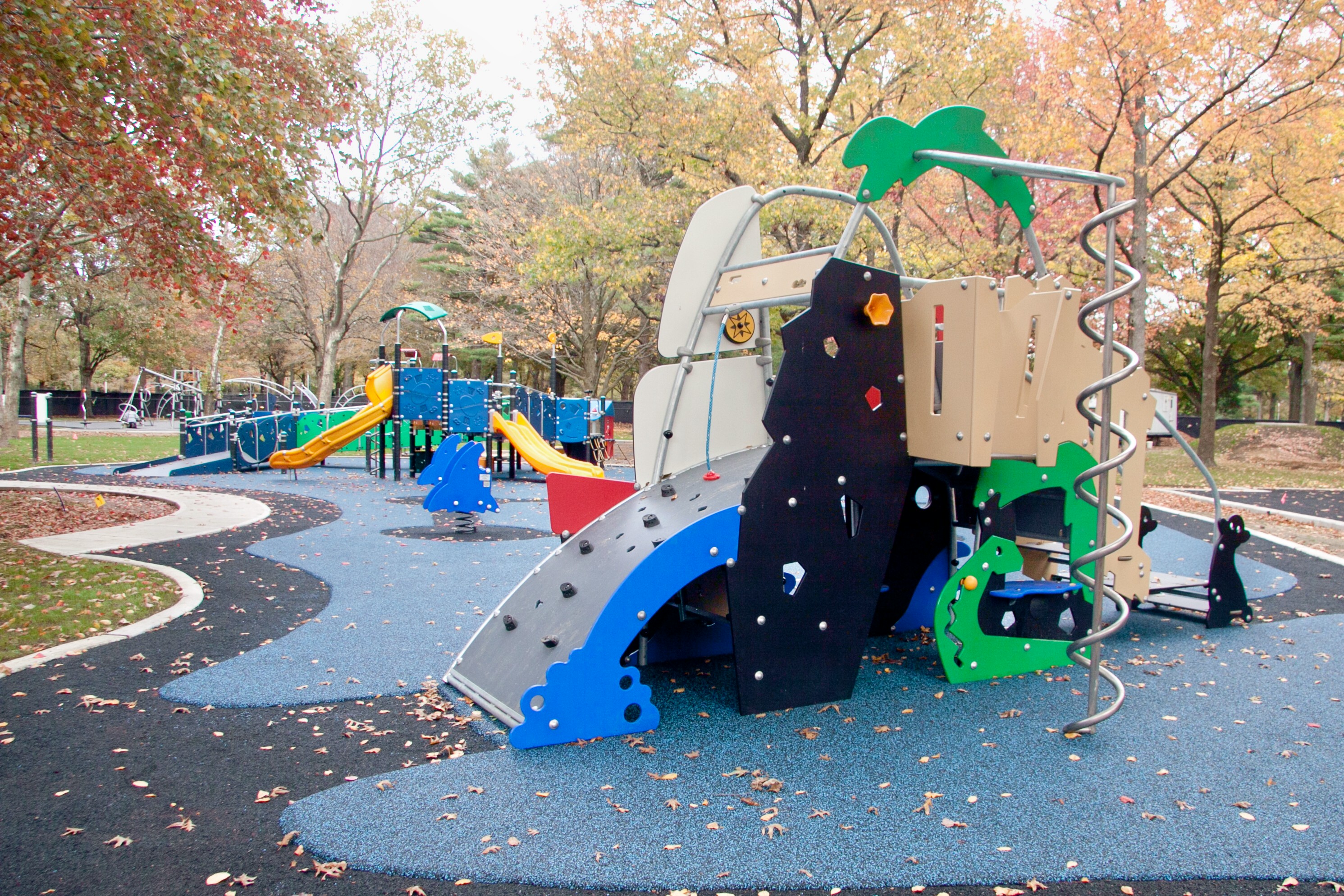 On November 1, the foundation, a nonprofit dedicated to improving the lives of all children by developing accessible playgrounds and inclusive recreation programs, hosted its first-ever "Rock Out for Kids" benefit and raised more than $25,000 for the playground, which is slated to have its official ribbon-cutting ceremony after full completion in early May.
The benefit, hosted at The Carltun, honored longtime supporters of the nonprofit Ellen and Harvey Weisenberg and Kerry and Michael Cohn for their commitment to children with disabilities.
The organization, founded by David Weingarten in 2006, believes in the importance of providing a play space that brings children of all abilities together. "As a father of a son with Down syndrome who is already 26 years old, my wife and I had always wished there was a place where Adam could play with his more able-bodied peers in an inclusive environment," Weingarten says. "I believe that the park is beneficial to both children with and without disabilities since inclusion provides typical children with the ability to develop leadership skills and compassion while children with disabilities develop a greater level of self-confidence and feeling of acceptance."
To learn more about Let All the Children Play, visit www.latcp.org.