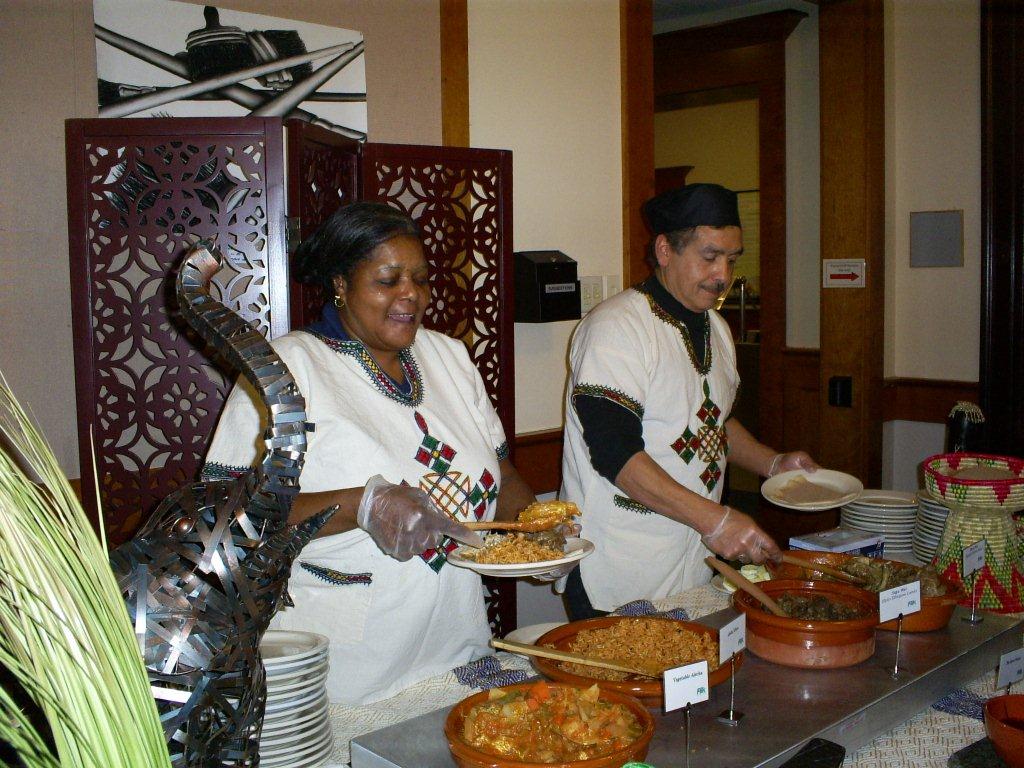 Flik's Ethiopian Traveling Flavors booth setsup shop at a school for lunch time. Courtesy of Flik Independent School Dining.
Flik Independent School Dining, provider of dining services for over 120 independent and private schools nationwide, won grand prize in the 2010 Whole Grains Challenge, a campaign of the Whole Grains Council. Five Flik-managed schools , two of which are located in New York were recognized: Jewish Theological Seminary and Village Community School.
Jewish Theological Seminary tied for top honor in the College and University category, with the Council noting that Flik's October menus for the school highlighted distinctive whole grains in a variety of dishes.
Village Community School also tied in the K-12 Private Schools division and with another Flik-managed school. Whole grains are part of breakfast and lunch options every day at the school.