Find tons of easy recipes like buttermilk pancakes, watermelon donuts, holiday treats, and healthy alternatives as well as useful, time-saving tips and ideas like how to throw a safe BBQ, how to tame mealtime tantrums, and how to get kids cooking (safely!).


Fun Recipes
Easy Parsnip and Apple Soup Recipe from 'The Lazy Gourmet' Cookbook

Buttermilk Pancake Recipe for Kids
Family-Approved Watermelon Recipe: Watermelon Fire and Ice Salsa
Family-Approved Watermelon Recipe: Watermelon Syrup
Family-Approved Watermelon Recipe: Shrimp Watermelon Sate
Family-Approved Watermelon Recipe: Watermelon Donuts
Family Fun in the Kitchen: Fake Out Food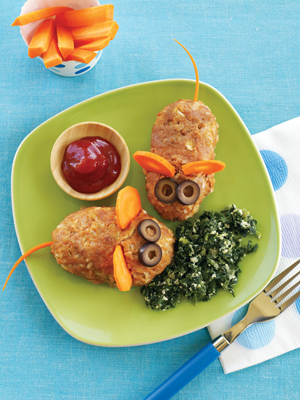 Kid-Friendly Recipe from Weight Watchers: Turkey and Rice 'Mice'
Holiday Recipe: Peppermint Creams
Holiday Recipe: Marshmallow Snowmen
Easter Recipe: Mild-Mannered Deviled Eggs
Easter Recipe: Spiced Carrot Cupcakes
Passover Recipe: Tasty Tuna Boats
Super Bowl Snacks: Spinach Dip and Honey Yogurt Fruit Dip
Tips and How-Tos...

How to Store and Freeze Baked Goods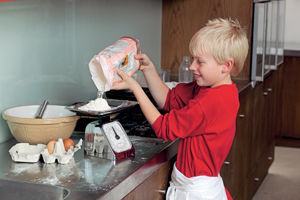 Cooking Tips and Shortcuts for Novice Chefs
Raising Your Family Vegetarian
Avoid Picnic Pitfalls & Barbecue Blunders With Simple Home Food Safety Tips
How to Select and Store the Perfect Watermelon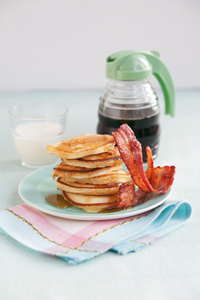 12 Tips to Encourage Healthy Eating
How to Stop Your Child's Mealtime Tantrums
Fun And Easy Ways To Get Your Kids To Eat Breakfast
How to Use Your Freezer: Tips from 'America's Dinner Mom'
Stuff We Like for Kids: Fun with Food
How to Have Better Dinner Conversations with Your Family

Kids in the Kitchen: The Benefits of Cooking with Your Children

Easy Meals for Busy Moms: How to Fit Healthy Eating into Your Family's Hectic Schedule



We're now featuring the voices of local parents! These bloggers from the NYC area share their parenting wisdom and experiences with you, from battling tantrums to questioning childraising norms.