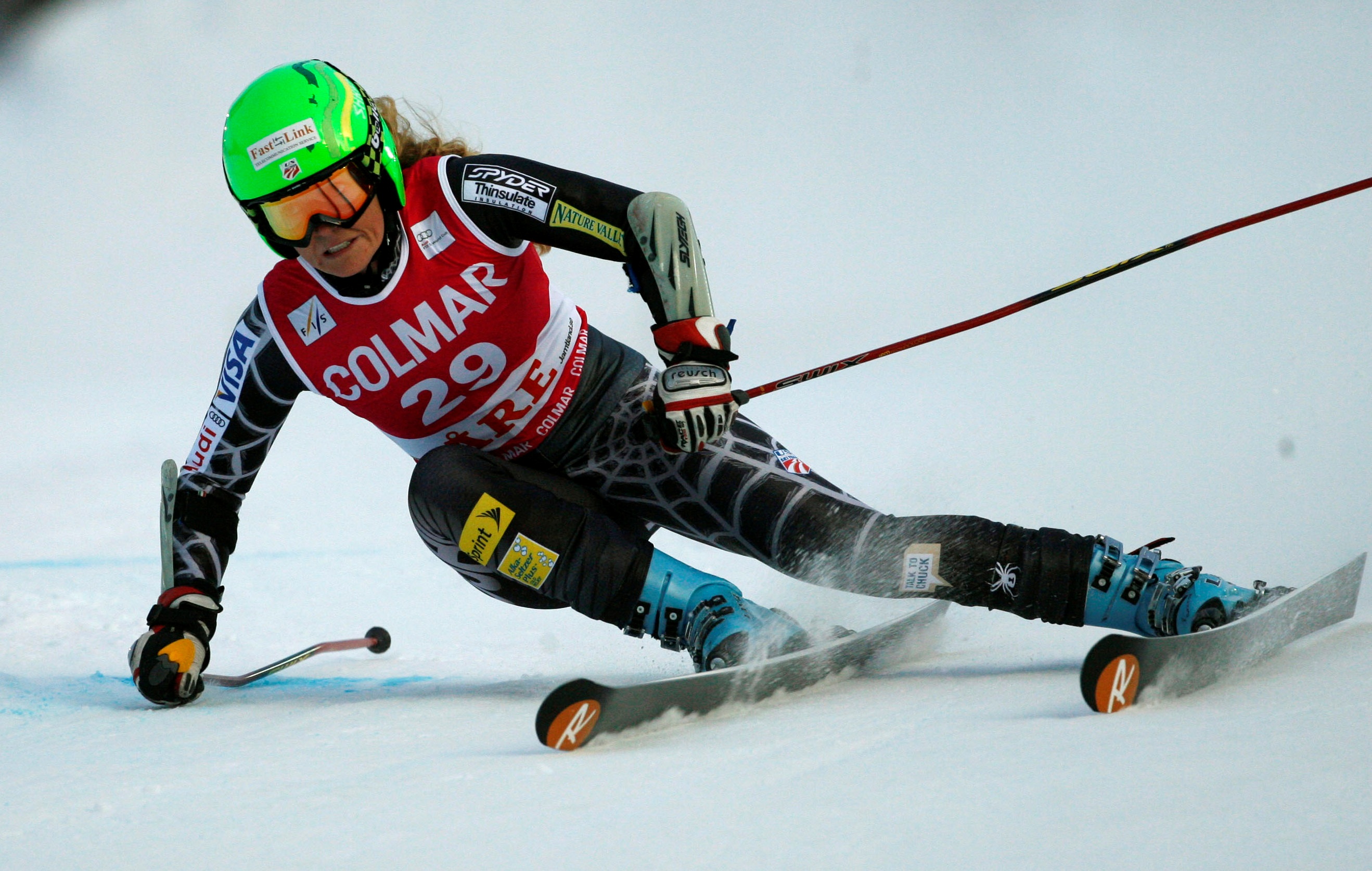 In 1997, Skiing Magazine called her "the great blonde hope-part Rasta, part Harpo, part Medusa, all Sarah." Sarah Schleper, a Vail, CO native and new mother is going to back to compete in her fourth Winter Olympics. "We set out with the goal to make it to Vancouver. My sight has always been set on winning a medal, but just making the team is a huge accomplishment," Schleper said. "I am overjoyed, and really, I think this is the biggest accomplishment of all of my Olympic teams."
Sarah Schleper is on a comeback. After overcoming back surgery to resolve disc issues and nursing a torn left ACL plus meniscus and lesser MCL injuries, Schleper took the 2006-07 season off. While surfing in Mexico and rehabilitating her body, Sarah fell in love. Now married to husband, Federico Gaxiola, Sarah has had a baby and has returned to the ski tour with husband and baby by her side. "I have been envisioning racing and winning races throughout my entire pregnancy," says Schleper. "I want to get back on the race course--there are still a few things I have to accomplish." Sarah has been atop World Cup podiums, won U.S. championships and has competed in three Olympic games during her exciting career. Now that she's skiing again, her goal is more wins and it's clearly paid off as she is now set to compete in the 2010 Winter Olympic games in Vancouver as part of the US Women's Olympic Alpine Ski team.
In her free time, Sarah likes to surf, write travel books and play poker. Schleper is frequently recognized by her thicket of long, curly blond hair, which turns heads all over Europe, much to her surprise. Schleper has been on surfing trips around the world from Costa Rica to Samoa. She also enjoys wakeboarding, water skiing, mountain and dirt biking, yoga, soccer, art, reading and music.

Courtesy of Stanton and Company.