Getting active with your family has many physical benefits, but walking for a cause can also teach compassion and the value of volunteerism.
There are many annual fundraising walks in the New York City area that raise money and awareness for causes close to many of our hearts, including special needs and children's causes.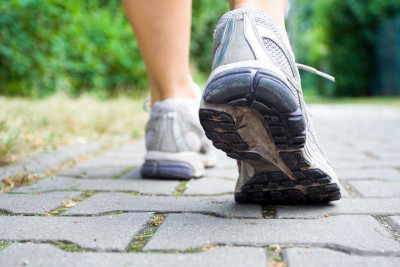 Many walks take place in the spring and fall; check these walks' websites for updates, locations, and registration information.

AIDS Walk
Join the fight against HIV/AIDS. The NYC AIDS Walk, which benefits HIV programd and services in the tristate area, has become the largest AIDS fundraiser event in the world.
www.aidswalk.net/awdirectory.html
Angelman Syndrome Foundation National Walk
This walk raises funds for kids with Angelman Syndrome, a rare neuro-genetic disorder that is often confused with cerebral palsy or autism. All proceeds go to the Angelman Syndrome Foundation to promote research and awareness.
Autism Speaks
This walk supports Autism Speaks, the nation's largest autism science and advocacy organization, which is dedicated to funding research on the causes, prevention, treatments, and a cure for autism.
www.walknowforautismspeaks.org
Easter Seals Walk with Me
Easter Seals raises money for children with special needs and their families through holding several annual walks throughout the New York metro area and encouraging participants to create personal web pages to fundraise online.
FAAN Walk for Food Allergy
This walk raises funds and awareness for The Food Allergy & Anaphylaxis Network (FAAN), which supports research and support for individuals with food allergies, a medical condition that afflicts as many as 15 million Americans, including approximately 6 million children.
Fight for Air Walk
Walk or run to support the American Lung Association, the leader in the fight against lung disease (which claims the life of more than 400,000 Americans each year).
www.lungusa.org/donate/events/lung-walk
Give Hope Walk
The Pediatric Cancer Foundation's annual walkathon in New York City raises money to find a cure for childhood cancer.
Great Strides - Taking Steps to Cure Cystic Fibrosis
Raise money for the Cystic Fibrosis Foundation, the world's leader in the search for a cure for cystic fibrosis, an inherited chronic disease that affects the lungs and digestive system of about 30,000 children and adults in the U.S. The nonprofit foundation funds research into drugs that fight this debilitating disease and aims to improve the quality of life for those living with CF.
Kids for a Better Future
This charity sponsors an annual walkathon to better the lives of children around the world through supporting a new charity each year. Past charities include Seeds of Peace, cancer research, and various disaster relief funds.
Kids Walk to Cure Diabetes
Sponsored by the Juvenile Diabetes Research Fund, this walk raises money to find a cure for type 1 diabetes through educating children about diabetes and making healthy choices.
Kids Walk for Kids with Cancer
Totaling four miles, this walk supports pediatric cancer research at Memorial Sloan-Kettering Cancer Center, the world's oldest and largest private cancer center known for its patient care and commitment to research.
www.kidswalkforkidswithcancer.org
Live United Bridge Walk
This walk benefits New York City children living below the poverty line and suffering its various effects, ranging from homelessness to obesity to the lack of a quality education.
March for Babies
March for Babies, sponsored by the March of Dimes foundation, raises funds for babies born prematurely and children born with birth defects.
MHA on the Move 5K Run/Walk
The Mental Health Association of Westchester's 5K run/walk, held in the spring each year at FDR Park in Yorktown Heights, helps support accessible mental health services for individuals and families in Westchester County. There's also a 1-mile race for kids ages 4-12.
www.mhawestchester.org/onthemove
NAMIWalks
Supporting the National Alliance on Mental Illness, these walking events collectively are the largest and most successful mental illness awareness events in America. Funds raised at these walks support NAMI's mission to build better lives for the 60 million Americans who experience a mental health condition each year.
National Down Syndrome Society Buddy Walk
For children with Down Syndrome, the Buddy Walk supports children and families affected by down syndrome by sponsoring a one mile walk in multiple New York locations.
NEDA WALK
These events, held in the fall near National Eating Disorders Awareness Week, raise awareness and funds for the National Eating Disorders Association, which is committed to providing help and hope for those affected by eating disorders.
www.nationaleatingdisorders.org/programs-events/nedawareness-week-walk.php
Out of the Darkness Community Walks
These walks benefit the American Foundation for Suicide Prevention, the leading national nonprofit organization exclusively dedicated to understanding and preventing suicide through research, education, and advocacy, and to reaching out to people with mental disorders and those impacted by suicide, our country's 10th leading cause of death.
Relay for Life
Relay for Life transforms the typical fundraising walk into an all-night event; team members take turns walking, jogging, or running around a track in support of the American Cancer Society.
St. Jude Give Thanks Walk
Founded by the St. Jude Children's Research Hospital, the Give Thanks walk donates all proceeds to fighting childhood cancer. Participants can walk individually or start a team in their community to help the hospital with fundraising.
Run United: A 5K Run for Health
This run, which takes place in Westchester County NY in the fall, benefits the United Way of Westchester and Putnam's health initiatives. The event offers participation opportunities for everyone from seasoned runners to toddlers.