From an interactive book of animal x-rays with a built-in light box to a DIY science kit made by a kid for kids, the "Stuff We Like" for our March issue feature educational fun for any budding scientist.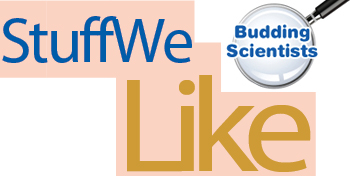 X-Ray Vision
The Amazing X-Ray Series from Silver Dolphin Books is a fascinating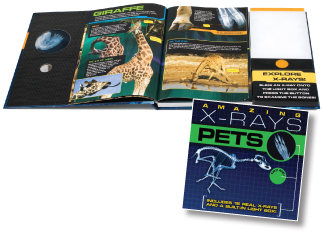 exploration of not just the human body, but of even cooler creatures: pets and wild animals. Each book has a built-in light box and 16 acetate X-rays packed in a very official lab envelope. Curious readers can see beneath the skin, shells, and fur of elephants, tortoises, dogs,lizards, and more. How can a cheetah run so fast? What is a polar bear's most important feature, and how does it help him sniff out prey? Kids learn the answers to such questions and discover the awe-inspiring ways that animals' bones tell the stories of their lives. (Ages 8 and older; $19.95 per book; bn.com)
Stormy Skies Ahead?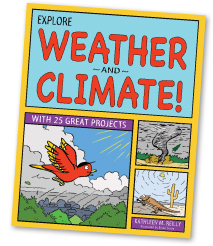 Before the days of instantly accessible weather apps, people actually opened doors to gauge temps—remember that? In Explore Weather and Climate! 25 Great Projects, Activities, Experiments by Kathleen M. Reilly (ages 6-9; $12.95; bn.com) kids get the chance to make their own rainbows (and rain!), "grow" fog in a jar, learn about thundersnow, tornadoes, and more. Beyond garnering lots of valuable vocab words, they'll also be armed with some fun trivia to share with friends (did you know the largest hailstone on record was eight inches across?).


Slimed!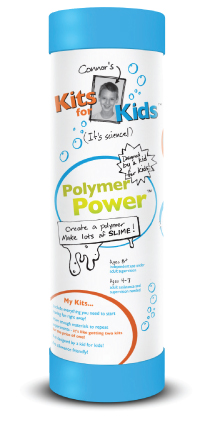 Nickelodeon may have been sliming celebs at their Kids' Choice Awards for years (and on Slime Time Live long before that), but now your kid can have some surprise gross-out fun right at home—and learn something in the process. Created by a then fourth-grade entrepreneur (he's 17 now and still experimenting away), Connor's Kits for Kids provides allowance-friendly science projects that children will love (enough materials for multiple tries, cool ideas designed by a kid for kids) and about which adults can rest easy (non-hazardous materials, independently lab-tested…and a house safe from ransacking). Just try resisting this Polymer Power kit. (Ages 8 and up; $17.95; kitsforkids.com)


Secrets of Our World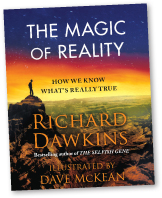 For older children or parents who want to learn in an engaging way with their kids, Richard Dawkins's latest, The Magic of Reality: How We Know What's Really True ($29.99; amazon.com) offers more than a glimpse into how the world works. Delving into how primitive people explained all sorts of questions—the Vikings believing that a rainbow was the gods' bridge to the earth, for instance—with vivid illustrations and stories, the real beauty of this book lies in the scientific explanations of these phenomena. This one's a keeper on the family bookshelf that will challenge and interest every member of your family for years to come.