GREAT WHITE SHARK COSTUME IS JUST THE RIGHT AMOUNT OF SCARY FOR KIDS
Related:
great white shark costume
,
shark costume for kids
,
Jaws costume for kids
,
shark Halloween costume
,
Chasing Fireflies
,
This shark costume for kids from Chasing Fireflies strikes the perfect balance between scary and cute.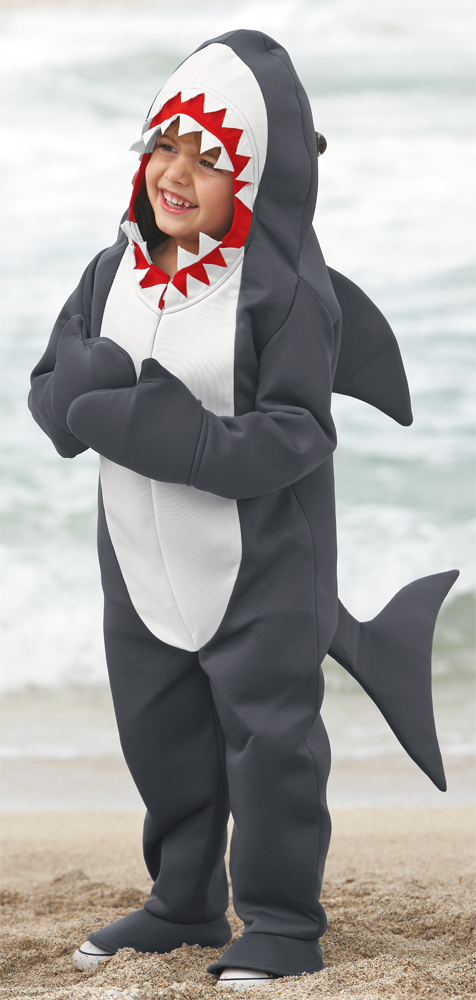 If your little one is sick of pumpkin and butterfly costumes and ready for something a little more scary this Halloween, try this Great White Shark Costume ($49) from Chasing Fireflies. This costume is more fearsome than a flower or bumblebee but still has the right amount of cute mixed in, so it's great for a wide age range. The gray bodysuit comes complete with fin, tail, and pointy "teeth" around the hood. The suit is polyester and should keep your trick-or-treater warm and comfortable, but you can always pack in some extra layers underneath if Halloween night is chillier than usual.
---
Get Your FREE Indoor Activity eGuide!
---
More Halloween Articles Articles
7 Tips for Trick-or-Treating with Your Toddler
New Book Encourages Kids to Give Up Halloween Candy
Halloween Activities in Bucks County, PA
DIY Alien Monster Egg Halloween Decoration
Toddler-Friendly Halloween Events in Fairfield County, CT