Latest in the 'hot news for ultra savvy moms' stakes is a new website.  Posh Mom is a collaboration between Jara Negrin and Amy Nebens, two moms who met through their children's preschool, and who are co-authoring a book titled, Living the Posh Mom Life, due out in spring 2007.

   "Feeling good, being in the know..." is the way they would describe their new species, Posh Mom. Negrin, who grew up in Whitestone, Queens, and Nebens in Ryebrook, would readily admit to possessing a New York sensibility, even though they now live in Connecticut.  Nebens, who was an editor at Martha Stewart Living and wrote lifestyle books, is the mother of a two girls, Peyton, 5 and Sydney, 7, and a son, Brady, 3.  Negrin, who operated a children's accessories business, is the mother of 6-year-old Sam and 3-year-old Hayley.  They describe their new, full-time endeavor as one that involves lots of different hats, hands-free cell phone calls, and late nights after the kids go to sleep.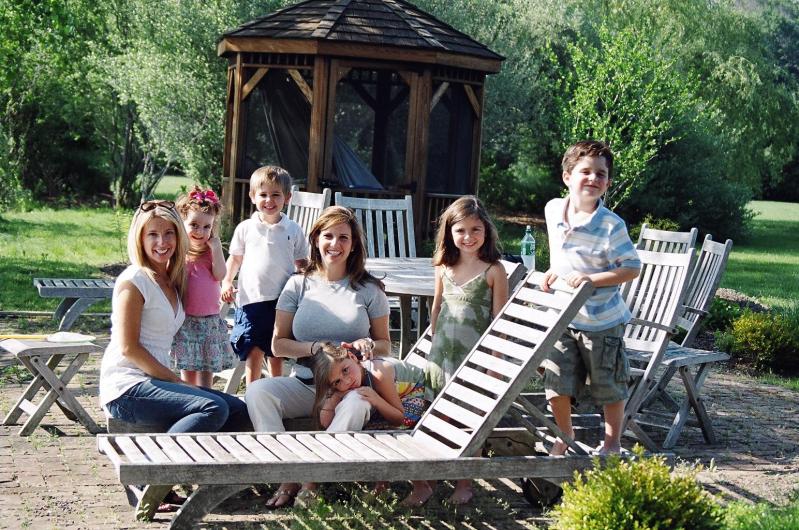 In the fall, Posh Mom will debut parties where moms can meet and try out hot products first hand.  The parties are not all about fun; there will be bins at each event so moms can donate outgrown baby items to Room to Grow, the NYC non-profit dedicated to enriching the lives of babies born into poverty.

   Posh Mom is using 'spiral marketing' to reach moms; they sent out emails about their new site to their friends, and urged them to tell their friends; within weeks, they had quadrupled their subscriber base.  It is free to sign up, and in fact it costs Posh Mom; for every new subscriber, they donate $1 to Room to Grow.

   The core of the website is the 'today's pick' highlight, sent to subscribers on Mondays and Thursdays.  'Picks' are in different categories: fashion, beauty, home & entertaining, travel & culture, body & soul. The site is designed to give other mothers the luxury of time, by carefully editing the information moms need into short bursts.

   Negrin asserts, "We are very particular about what we are putting online — we want only the best."  Some ideas are for splurging, some budget savvy. "Even budget-minded people want to know what hottest thing is — even if it is out of reach," believes Nebens.

   You can't pay to be a pick, they want to make clear.  While the website does not sell anything, they have links and local retail information so you can easily purchase a 'pick' that strikes your fancy.
 
    To become a Posh Mom, or check out the picks, go to www.poshmom.com.