SUPERHERO HALLOWEEN COSTUMES INSPIRED BY BLOCKBUSTER FILMS
Related:
Superhero themed halloween costume
,
comic book hero
,
trick-or-treating
,
Comic book heroes are taking pop culture by storm in the form of big-budget movies and even new television shows. This Halloween, superhero-themed costumes are expected to be a favorite among trick-or-treaters.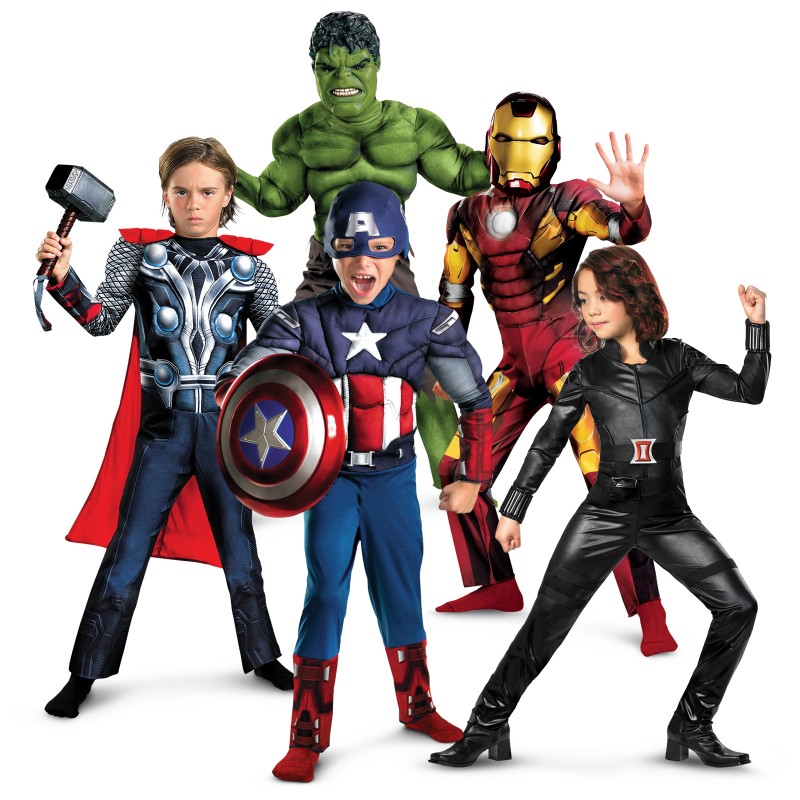 Superheroes are sure to be big once again this Halloween. Get a head start on selecting the perfect super suit for your little hero with our guide to superhero costumes.
With the recent bombardment of super-themed movie releases, it's a safe bet that your youngster has already dropped more than a few hints that they want to dress up like their favorite comic book hero for Halloween. From Marvel's The Avengers to Warner Bro's Man of Steel, these costumes are inspired by super-powered blockbusters. Some of them are steals, some are on the more expensive side, but they're all super.
Batman from Warner Brother's The Dark Knight Rises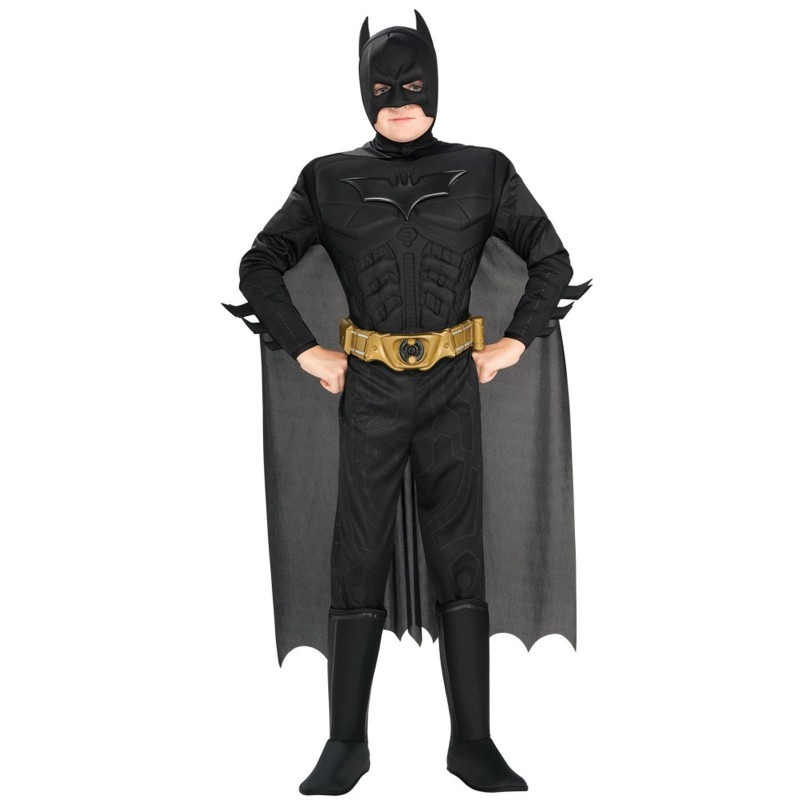 Does your kid have what it takes to don the cowl and become Gotham's greatest hero? This costume, designed by Long Island based Rubie's Costume Company, is right out of The Dark Knight Rises, 2012's monstrous Batman blockbuster. For $26.99 this costume boasts a jumpsuit with detailed armor on the chest, attached boot covers, a utility belt, and of course, the cape and cowl hood combo.
Superman from Warner Brother's
Man of Steel


Your kid will want to leap tall buildings in a single bound when he see's this Superman suit, also by Rubie's,. This costume, inspired by this summer's high-flying hit Man of Steel, features the iconic red cape and a blue Kryptonian muscle suit, complete with an "S' on the chest. Your little hero will feel like she can carry a freight train full of candy in this suit. $25 at Target. (Supergirls may feel more comfortable in the suit without muscle padding.)
Iron Man from Marvel's Iron Man 3
At $59.95 the Iron Man 3 Deluxe Light-Up Costume may be a bit of a splurge, but definitely pulls out all the stops—just the way Tony Stark would like it. Based on the Mark 42 Armor featured in Iron Man 3, this five-piece costume features a highly detailed light-up muscle body suit, a cowl, mask, and gloves. Available at the Disney Store.
Thor from Marvel's The Avengers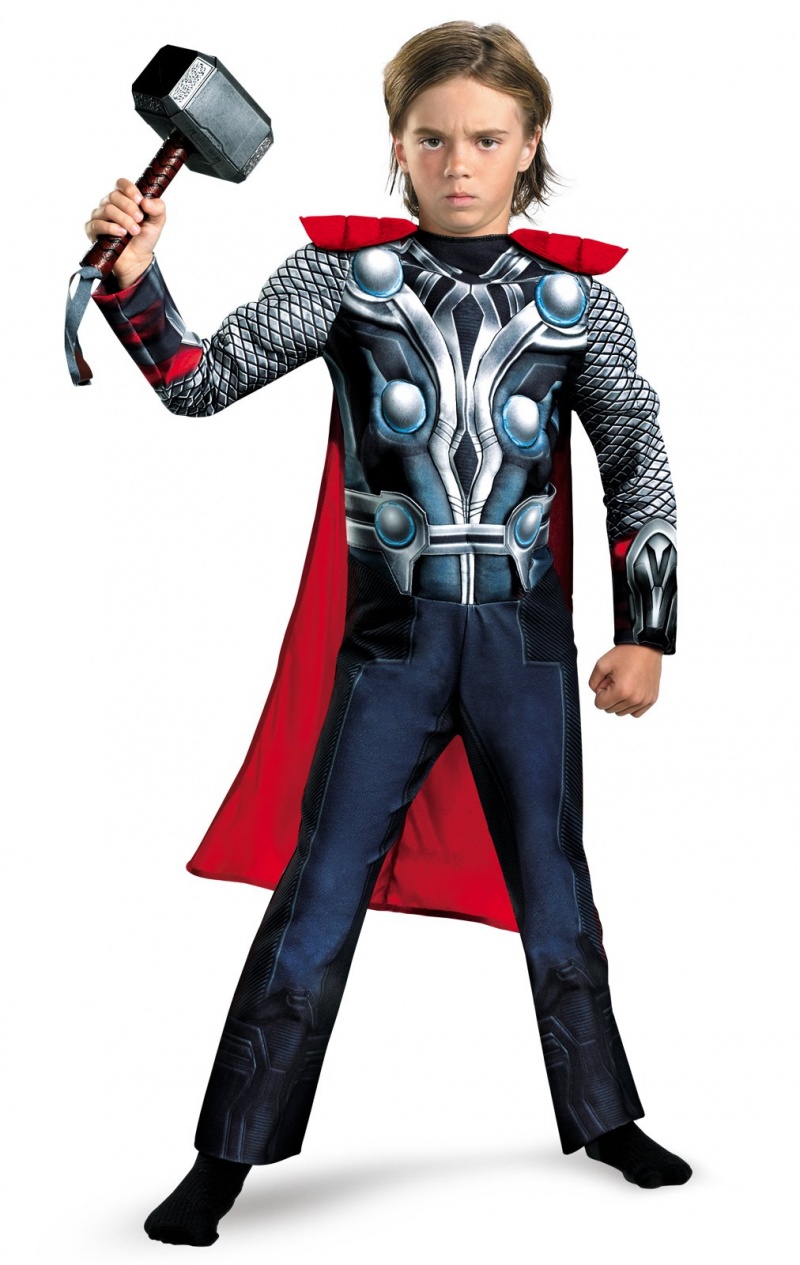 In this Thor battlesuit inspired by Disney's The Avengers your hero will look like a native of Asgard. The muscle padded chest and arms and crimson cape are sure to make your little thunderer feel supercharged, and all for $29.99. No hero is complete without a signature weapon, so, to help your Odinson truly possess the power of Thor, pick up a hammer ($12.95) as well. Suit and accessories on sale at Costume Express.




The Incredible Hulk from Marvel's The Avengers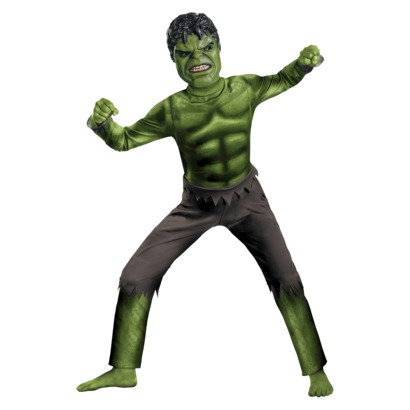 Your kid will feel incredible in this Hulk costume available at Target. The mask's got attitude to spare, so your little radiation monster will really feel like the hero with a temper. With a jumpsuit comprised of a printed muscle top and ragged pants, this costume is lean, mean, and green. The Hulk was the breakout star of Marvel's The Avengers, so this costume is sure to be a smash with your kid—and at $10 it won't smash your wallet.




Black Widow From Marvel's The Avengers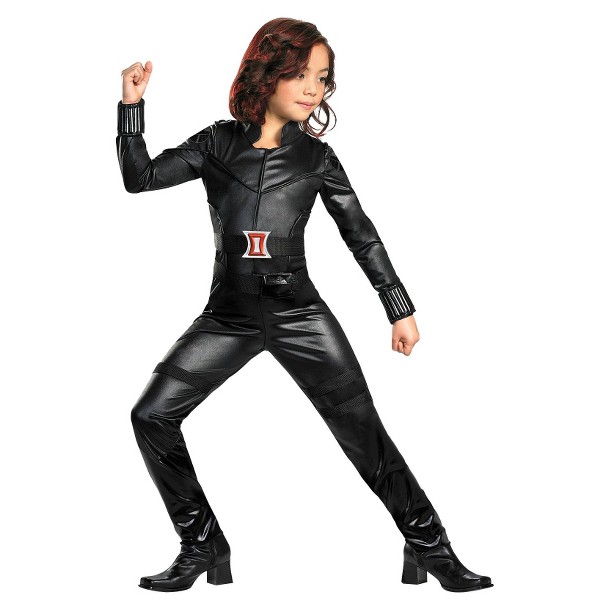 Agile and aggressive, flirty and fierce Black Widow is the femme fatale of Marvel's premier superhero team. Complete with iconic black jumpsuit, belt, and wristlet gun props, this costume is perfect for your itsy-bitsy fighting spider. Available at Target. $39.99. Boots sold separately.
Captain America - From Mavel's The Avengers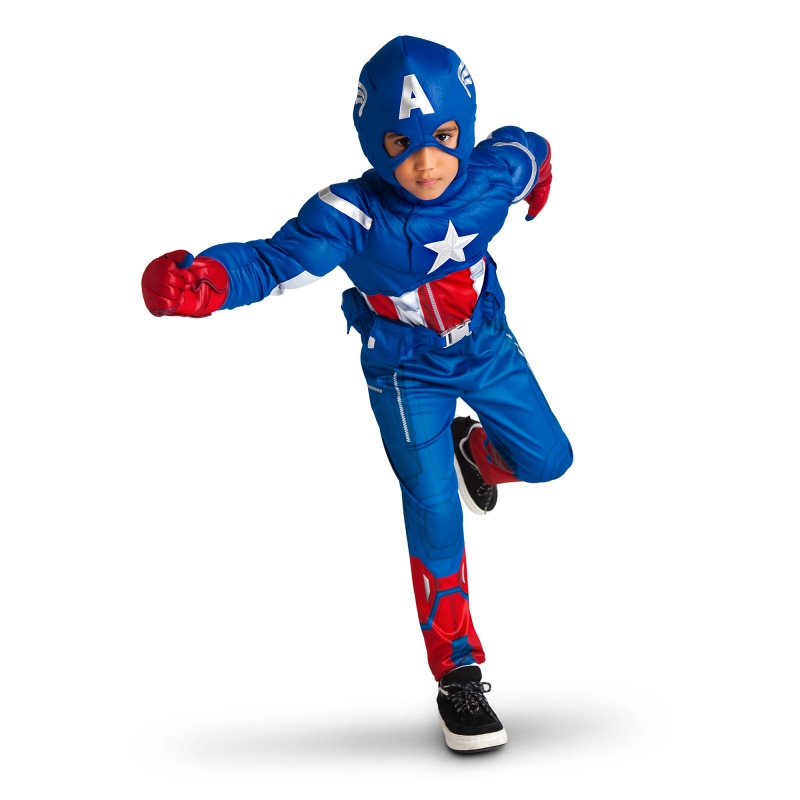 With the Captain America Deluxe Costume ($49.95) available at the Disney Store, your little Avenger will be all set to assemble his team and lead them into trick-or-treating action. Heroically detailed from the wing-adorned mask to the star-emblazoned chest this muscle suit is fit for the mightiest of heroes.
Wolverine from Twentieth Century Fox's The Wolverine
If your crime fighter is more of a rogue than a boy scout, he'll definitely enjoy this Wolverine getup from Costume Express. Inspired by the classic blue and yellow X-Men jumpsuit, this costume features printed muscle details and a ferocious Wolverine mask to match. $26.99.




Spider-Man from Columbia Picture's The Amazing Spider-Man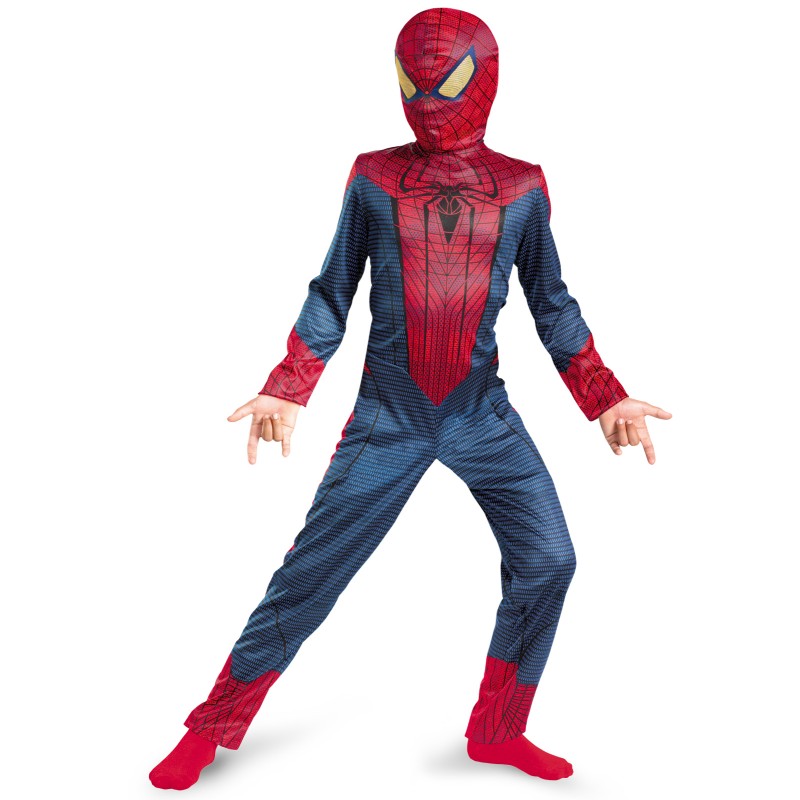 If there's one hero who embodies the Big Apple, it's Spider-Man. This Marvel licensed spidey-suit, on sale at Costume Express, is based on the one recently worn by the web-slinger in The Amazing Spider-Man. The immaculately printed jumpsuit has the look of the real costume and a detachable mask makes this a great choice for kids who don't like to have their faces covered. $26.99, spidey-sense not included.
For more costume tips, and to see our tricks, treats and general Halloween fun visit nymetroparents.com/halloween.
---
Get Your FREE Indoor Activity eGuide!
---
More Costumes Articles
Literary Costumes Your Bookworms Will Love
Easy DIY Halloween Costumes from Local Moms
6 DIY Halloween Costumes on a Budget
DIY: Tiger Mask and Owl Mask from 'Petit Collage'
All Aboard for a DIY Train Halloween Costume