HALLOWEEN SAFETY TIPS FOR CHILDREN FROM THE RED CROSS NY
Related:
halloween
,
safety
,
parents
,
children
,
holidays
,
trick or treat
,
,
'Tis the Season for Ghosts and Goblins!
The American Red Cross in Greater New York urges families to follow simple safety tips to keep their homes, children, and neighborhoods protected while having fun this Halloween.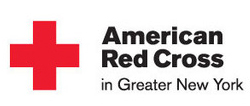 Everyone wants to have a safe and happy Halloween for themselves and their children. Whether decorating their homes with jack-o-lanterns, wearing scary masks and costumes, or eating sweet treats, many families don't realize the hidden dangers in their Halloween traditions.
Tips for Children
Wear light-colored or reflective clothing so you are more visible. (And, remember to put reflective tape of bikes, skateboards, and brooms, too!)
Keep away from open fires and candles. (Costumes can be extremely flammable.) If a costume catches fire; STOP, DROP, and ROLL
Don't eat candy if the package has already been opened.
Tips for Parents
Review Halloween safety precautions with children, including traffic rules.
Accompany children under age 12-either you or another adult.
Check the tag/label on the costume to make sure it's fame-resistant/ retardant/ fireproof.
For more tips on how to keep your children safe this Halloween and throughout the fall season, visit www.nyredcross.org. You can also follow the Red Cross of New York on Twitter (twitter.com/redcrossny) to learn more about the eight emergencies and disasters they respond to every day in Greater NY.
---
Get Your FREE Indoor Activity eGuide!
---
More Safety & First Aid Articles
Fire Prevention Week Promotes Working Smoke Alarms
Ask the Expert: What Should I Know About Sudden Cardiac Arrest?
Ask the Expert: What Should I Know About CPR and CPR Training?
Ask the Expert: What are the Booster Seat Requirements for Kids?
Ask the Expert: At What Age Can Children Legally Sit in the Front Seat?